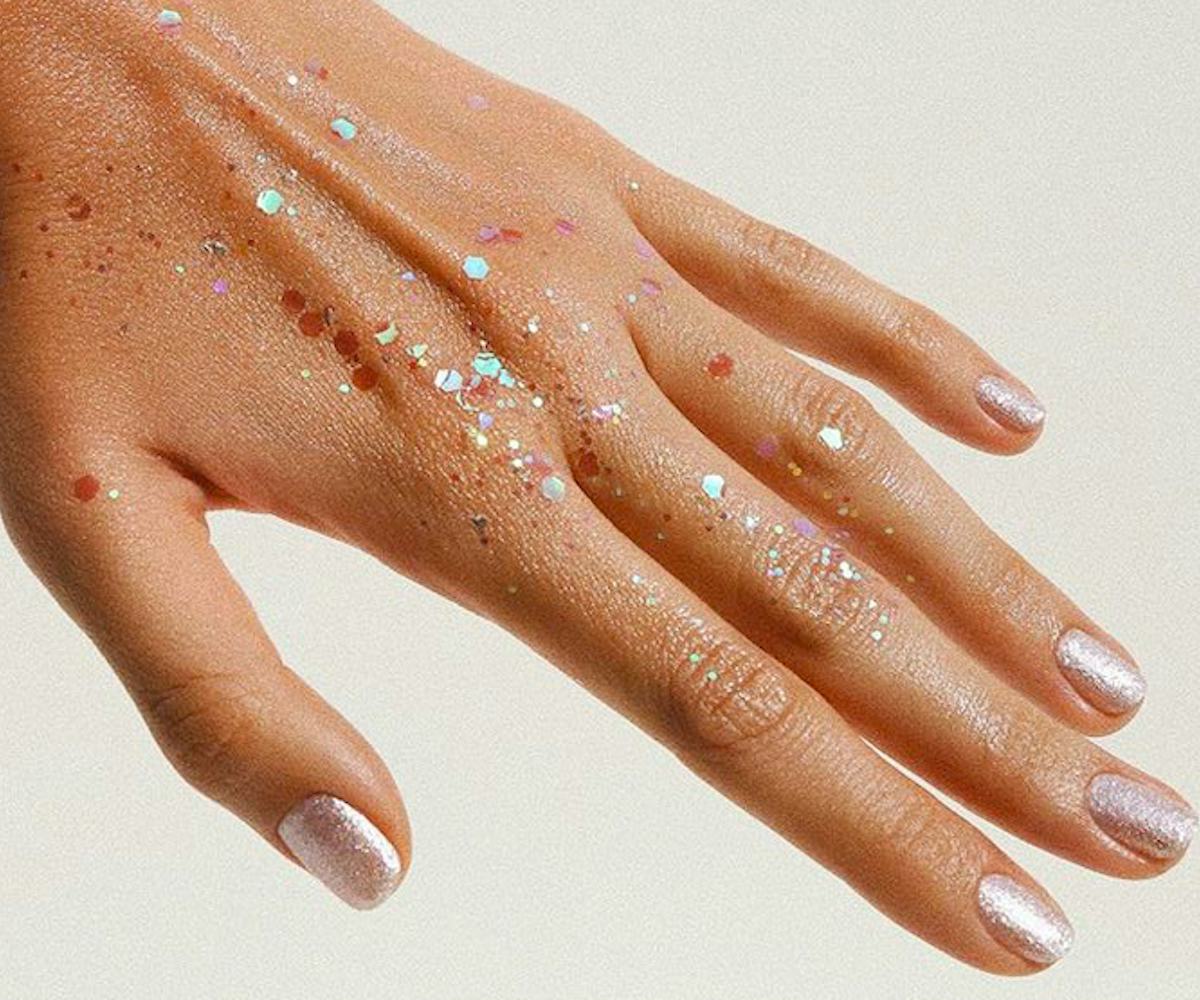 Screenshot via @Essie Instagram
This Instagram Manicure Trend Takes Nail Art to the Next Level
The spotlight on nail art has been shining bright for the last few years now, consistently taking over the Instagram Explore page with 3D-creations and museum-worthy manicures far beyond your typical french or solid color wash. One such example is the hand art trend, also known as the extended nail manicure, that's currently making another round on social media — and it just so happens to be the perfect final touch to your New Year's Eve glam.
Going beyond the cuticle line, this bold manicure drips the finger in gems, crystals, sequins and more to coordinate with the design on the nails, or mix it up completely for a contrasting texture. Considering the applique options themselves are nearly synonymous with New Year's Eve celebrations, the manicure is a no-brainer for anyone looking for nails as extra as their holiday party outfit.
While the look is far from new — having been executed on runways and in magazine editorials for years by long-time artists like Miss Pop— its safe to say that in a post-Euphoria world, the concept is far more approachable for the average, non-nail expert right now than it's ever been. Sequins and stickers are the new normal for faces everywhere, after all.
"You can buy the crystals or gems at a local craft store, Michaels, beauty store, or online," celebrity and editorial nail artist, Betina Goldstein, tells NYLON. "It makes it easier to apply if you have a wax tip tool to pick up the crystals, and I use spirit gum or eyelash glue to adhere to the skin." The look can also be achieved by using drops of polish onto the finger, though it'll certainly have a shorter lifespan. Goldstein — who has done multiple looks with hand art, including Gemma Chen's rainbow hand art for the 2019 Met Gala — thinks of the style as "an unexpected way to add something extra to your look."
Should you want to DIY the look, or would rather entrust a professional with the job, check out some of the best extended manicures to inspire your holiday hands, below.