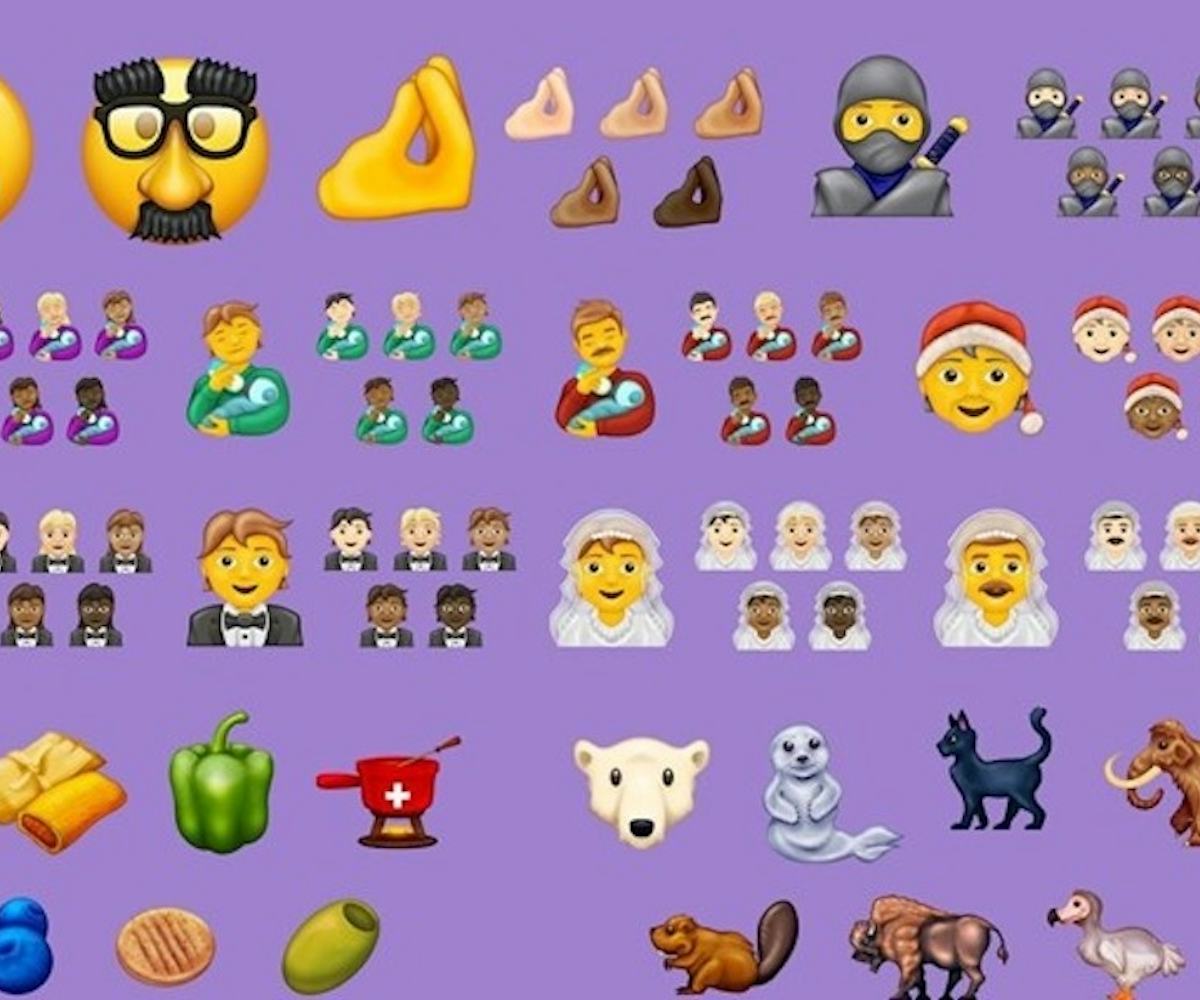 Photo by Emojipedia
New Emojis Are Coming, Including The Transgender Flag & Men In Wedding Dresses
The inclusive, the absurd, and everything in between
Emoji — the purest universal language known to mankind — is expanding once again. Creators of the tiny graphics are making sure that there isn't a single instance we are without an emoji equivalent for a word, and the new batch of 2020 emojis are, as usual, cute as hell.
The new emojis also once again have inclusivity on the forefront, rolling out men in wedding dresses, men bottle-feeding infants, the transgender pride flag, the transgender symbol, and more gender-neutral options. The Unicode Consortium, which chooses the new emoji each year, also have some truly wacky additions in store for users. Goths get a headstone emoji. Foodies can send olives, tamales, and bubble tea to their heart's content. Frustrated tenants can send neglectful landlords an endless string of cockroach emojis. Even the vain are represented with their most prized possession: a mirror. Plus, there's nesting dolls, anatomical hearts, worms, black cats, "Italian hand gesture" fingers that could also imply "chef's kiss!" and more for when words alone are not enough to convey one's true emotions.
There's no official release date for the 2020 edition of emojis as of yet, but Unicode suggests the new emoji could roll out in September or October.