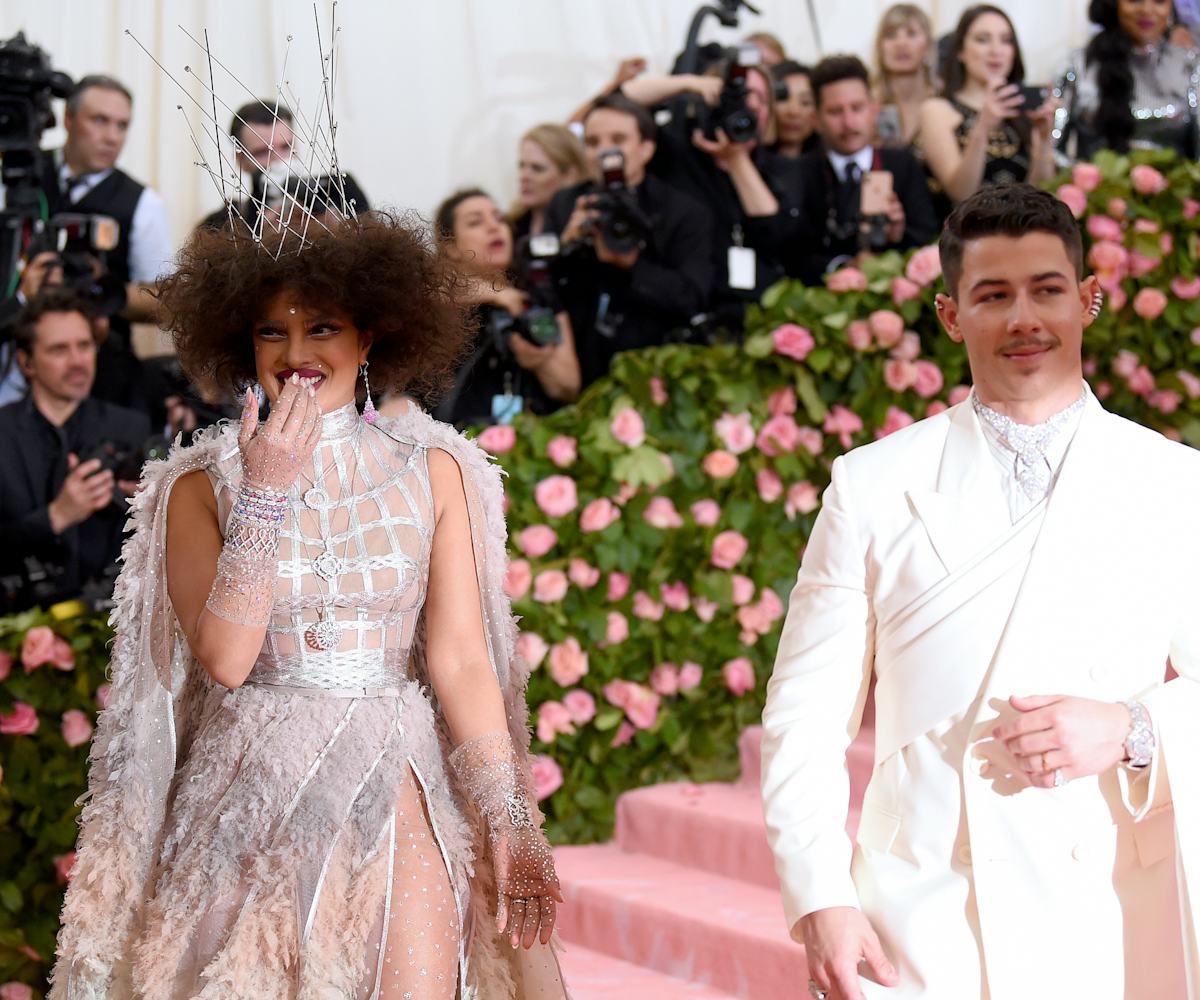 Photo by Jamie McCarthy / Getty Images.
Nick Jonas Gave Us 'Game Of Thrones' Littlefinger Vibes At The Met Gala
You won't be able to unsee it
Celebrities had a blast with last night's camp theme at the Met Gala. I personally divested from the pink carpet once it was revealed that neither Beyoncé nor Rihanna would be in attendance. This gave me time to focus, instead, on the hilarious Twitter commentary where people drew comparisons between the attendees and arbitrary characters and things that had nothing to do with the ball.
For example, Serena Williams looked great, but her dress did put us in the mood for breakfast.
While Frank Ocean and Kanye West both looked like security guards.
But I was definitely not prepared to acknowledge Nick Jonas' likeness to Lord Petyr Baelish, also known to the Game of Thrones fandom as Littlefinger. When he wasn't swooning over his wife Priyanka Chopra, Jonas was moody and brooding, showing off the rings he wore on multiple fingers. Littlefinger, a master scammer and finesser of the realm, has a similar demeanor and wears similar adornments on his hands. The dark hair and high collared shirt did nothing to dim the comparison. Now, I can't unsee it. Littlefinger was always my problematic favorite on the show, and I think I needed Jonas to understand why: He was low key swaggy. See for yourself and tell me I'm wrong.