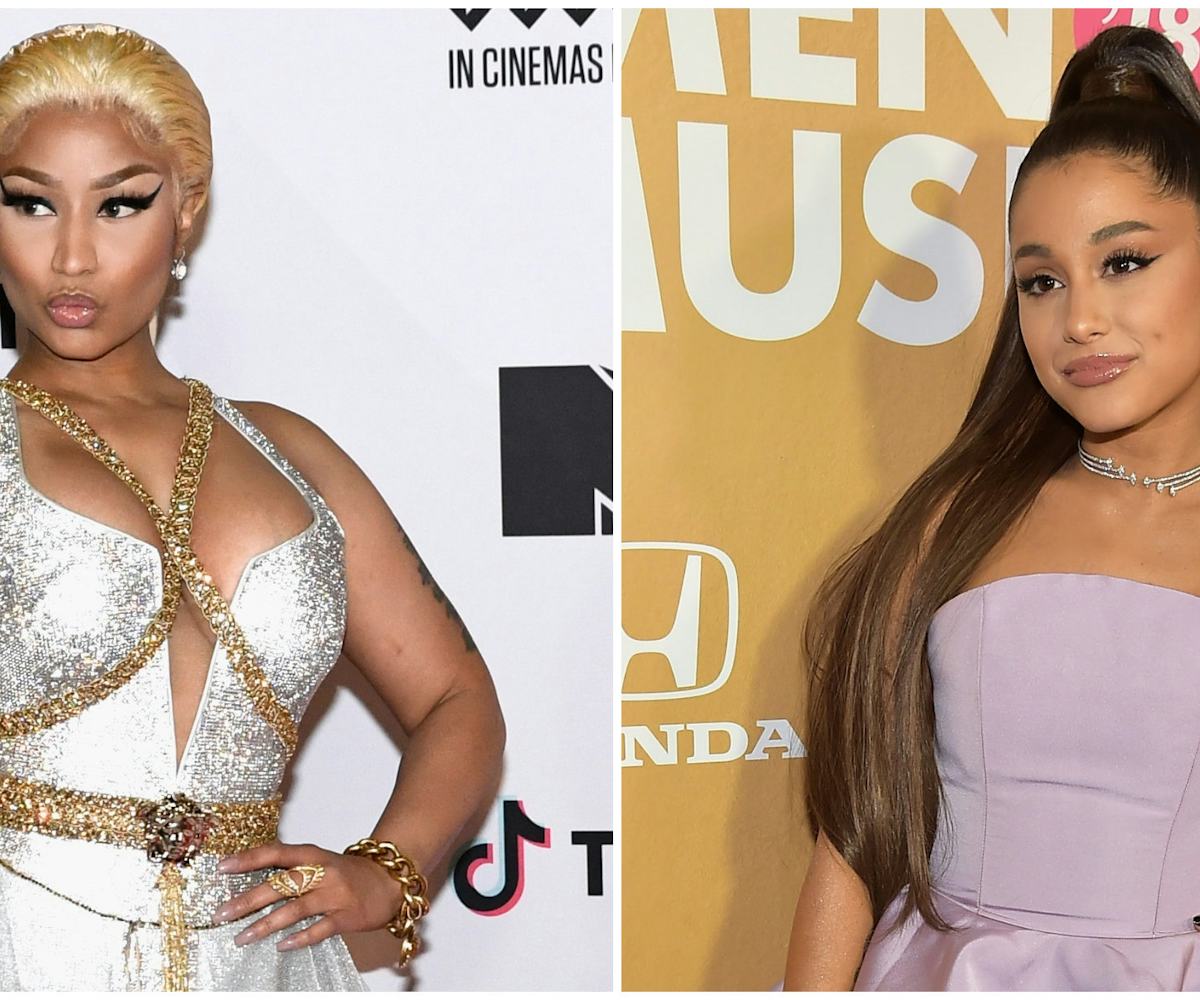 Photo by Carlos Alvarez/Getty Images, Theo Wargo/Getty Images
Nicki Minaj And Ariana Grande Shut Down Feud Rumors Following "Shade"-Like Lyric
Minaj's recent song caused rumors of beef between the two
Nicki Minaj may be the queen of beef, but that doesn't mean she has Ariana Grande in her crosshairs. Rumors of a feud between the two surfaced after Minaj dropped Grande's lyric and name in her recent track, "Bust Down Barbiana," in which she raps, "Percocets, popiana, killin' everybody beat/ Thank you next, Ariana."
When asked if the lyric was throwing "shade" at Grande, the singer said that it is all good between the two. In her tweet, Grande replied plainly, "No silly ass. There will never be anything but love between us ever. She's been there for me (in real life) every time I've needed somebody & I'll always be there for her. We love each other. Bet."
Minaj chimed in to echo Grande's loving sentiments: "Not more than you've been there for me behind the scenes. Love you. For life."
Let's make this clear: Just because someone's name is used in a song doesn't mean there's bad blood.