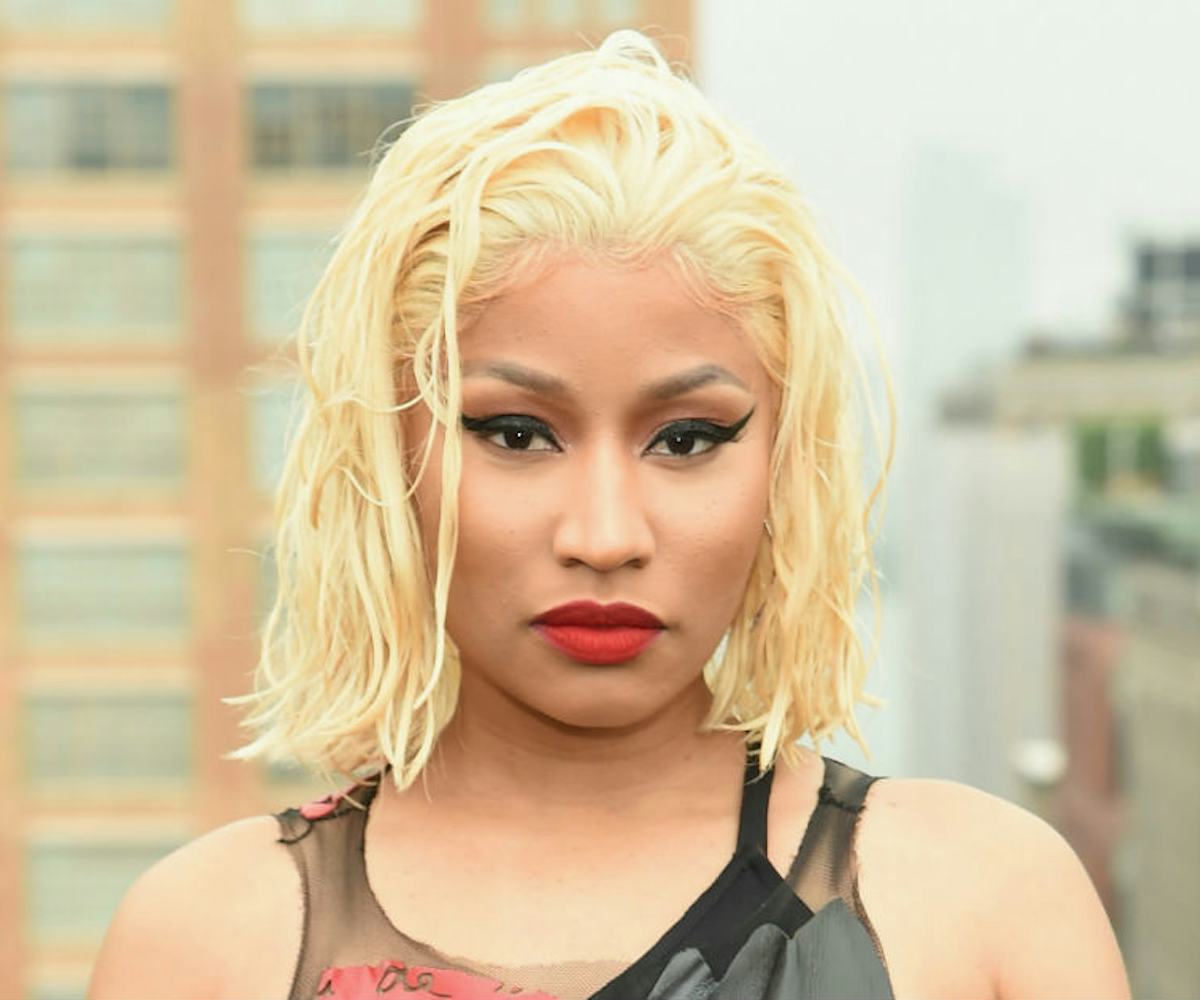 Photo by Dimitrios Kambouris/Getty Images for NYFW: The Shows.
Nicki Minaj Doesn't Appreciate People Judging Her Relationship With A Sex Offender
Word broke this week that Nicki Minaj appears to be dating a questionable new beau. According to reports, his name is Kenneth Petty and he is a registered sex offender who was convicted of attempted rape in 1995. That doesn't seem to be bothering Minaj though who took to Twitter to tweet about people on social media who pass judgment.
"I love making you mad," she writes. "Everyone on social media is now a psychic. They not only tell the future, but the past too. They are your judge, jury & executioner. I never meet these perfect ppl in real life tho. They exist only on social media."
Minaj also posted a picture of her and Petty on Instagram story followed up by a post that reads: "The more they talk, the more I laugh."
Minaj's behavior isn't all that surprising. She's collaborated with and defended 6ix9ine—who's had several sexual misconduct allegations lobbed against him—before, so maybe she doesn't have an issue with predatory behavior.
She concluded her series of tweets with: "No one on social media has ever sinned. They are all perfect. They piss champagne & walk on streets of gold."