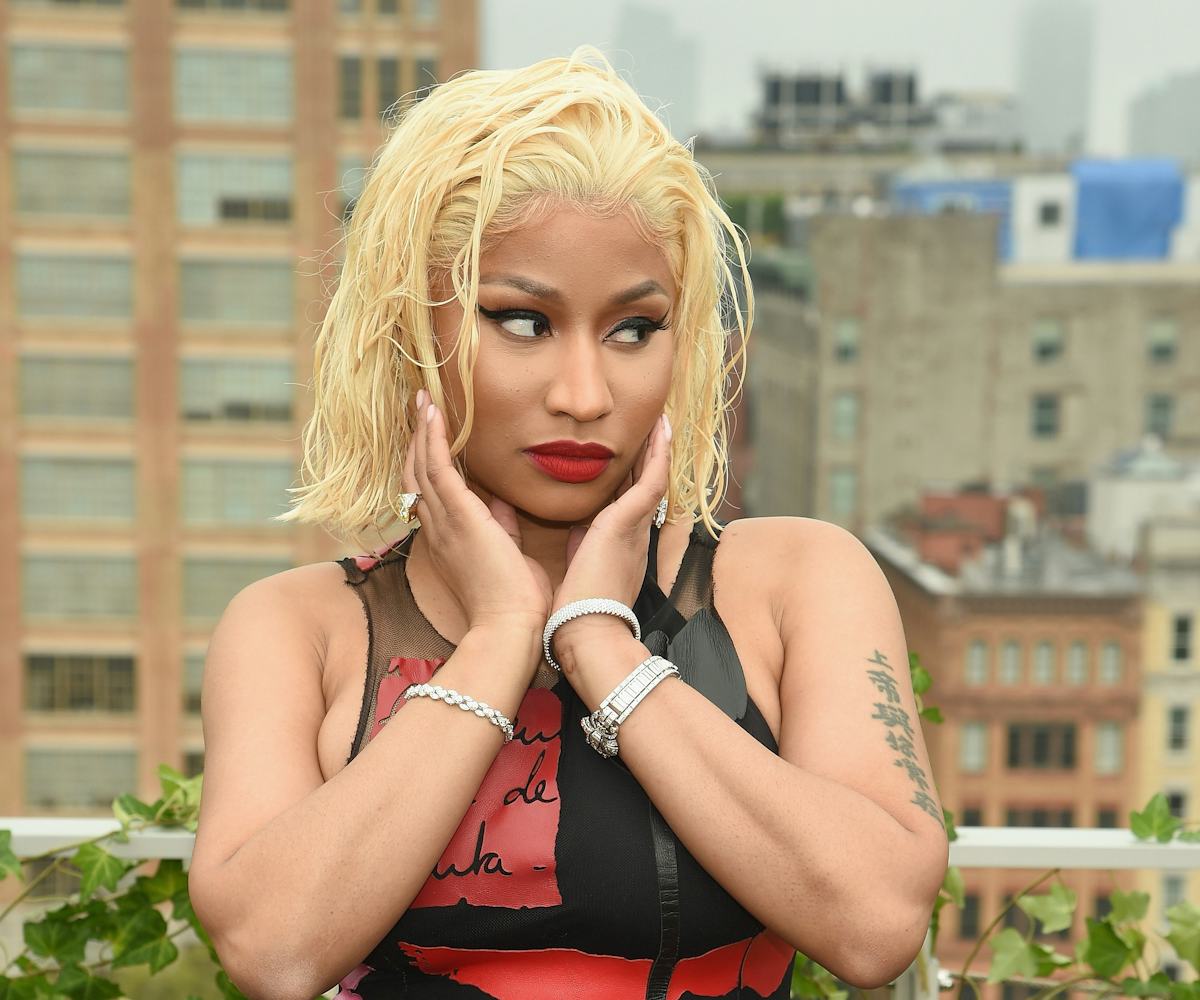 Nicki Minaj Calls Tomi Lahren A "Clown" Over 21 Savage Comment
While Cardi B threatened to get her "leash"
Cardi B isn't the only one beefing with the conservatives. Nicki Minaj got into a brief spar with Tomi Lahren on Twitter after the commentator made an inane comment about 21 Savage reportedly being threatened with deportation by ICE.
"I got one, two, three, four, five, six, seven, eight ICE agents ready to deport ya," Lahren wrote on Twitter, to which Minaj responded with: "Your obsession w/our culture is scary to say the least. I hate giving you the attention you so desperately crave. Laughing @ ppl getting deported as if your ancestors discovered America." She then posed a very valid question: "Are you Native American?" And followed it up by calling Lahren a "fkn clown."
Lahren replied by explaining that, when you're in a country illegally, you get deported. "I didn't write the law and neither did ICE," she writes. "They enforce it." She then says that she hopes 21 Savage is able to get an entertainment visa or become a citizen one day. She then signs off with this factually inaccurate comment: "P.S. My ancestors did discover America."
Cardi B also made a comment about Lahren's 21 Savage remark, writing on Twitter, "Don't make me get my leash," which refers to her initial threat that she'd dog walk the conservative. Now, if Cardi and Nicki would just put their differences aside and, instead, bond over their hatred for Lahren, we could really get somewhere.