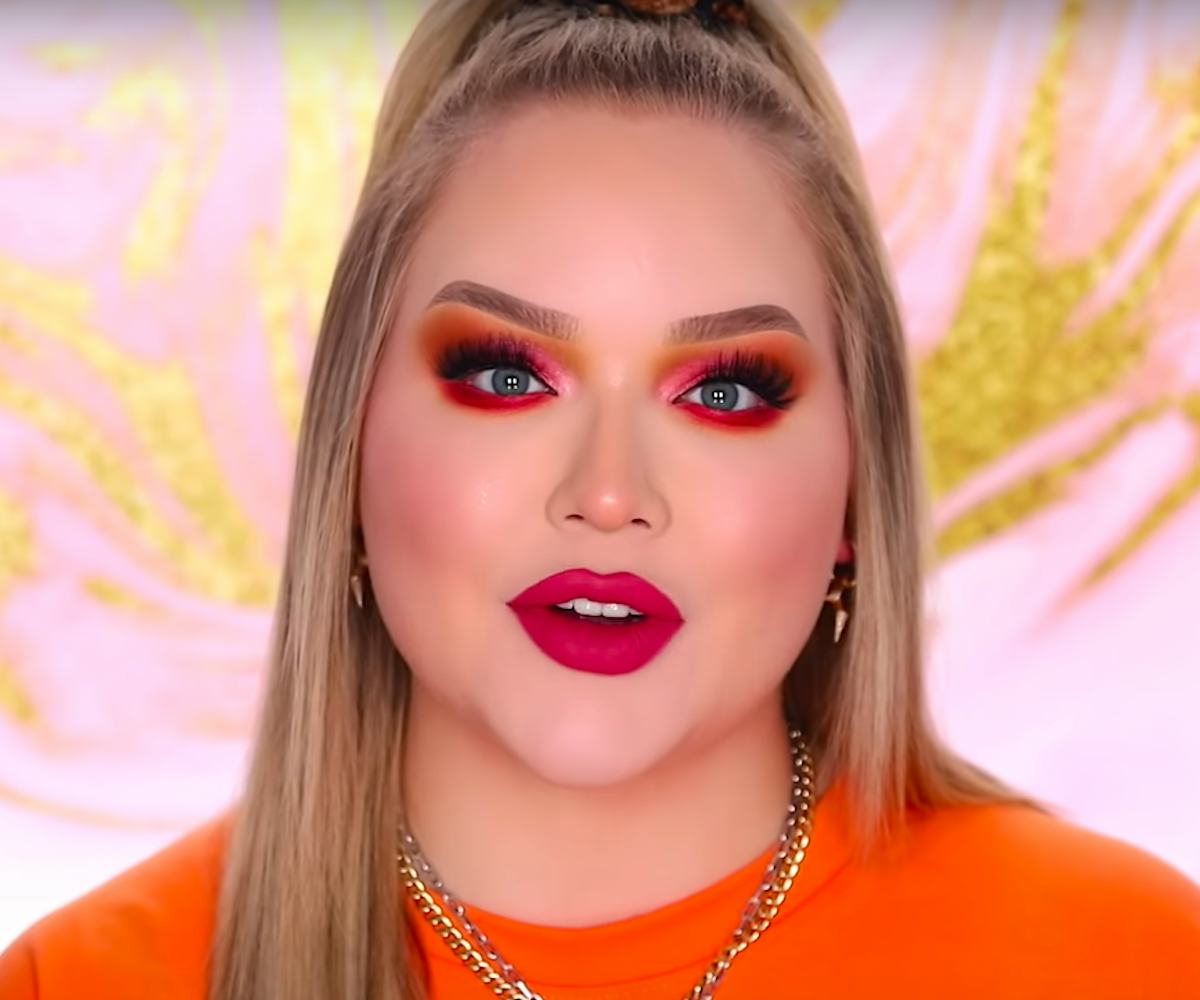 Courtesy of YouTube
NikkieTutorials Addressed The Transphobic Trolls In Her Comments
The popular beauty vlogger recently came out as transgender
Earlier this year, beauty YouTuber NikkieTutorials (Nikkie de Jager) came out as transgender, and since then, she's been doing her best to remain open with followers about her life. In addition to a recent appearance on the Ellen DeGeneres Show, she's been active on social media, continuing to maintain a very dedicated and special relationship with fans. However, a series of recent comments had NikkieTutorials speaking out against transphobia directed at her on social media — and letting the world know it will not be tolerated.
It started on Monday, Feb. 24 when de Jager shared a selfie. The adorable image featured a big smile from the YouTuber, and the photograph featured her routine from a recently completed makeup challenge video. "She's a happy girl," de Jager wrote of the Twitter picture. Apparently, transphobic Twitter trolls flooded de Jager's post with inappropriate comments, as she later responded, writing, "HAHAHAHAAA… some of you think y'all REALLLLLLY clever calling me "he" and "boy" on my latest post…. you're so funny, haha….. ya, get the f*ck outta here."
Followers of the famed YouTuber responded with support for NikkieTutorials, writing, "Show some respect" and "We got your back, sis, keep calling them out. Lots of love." Although de Jager hasn't responded to the show of support or addressed any further transphobic comments, all appears to be back to normal, as she recently shared a picture of a manicure.
Unfortunately, this isn't the first time that de Jager has dealt with transphobia since coming out. Shortly after she released her coming out video, Dani California, sister of TooFaced co-founder and CCO Jerrod Blandino made comments regarding de Jager on Instagram. However, once her comments became public knowledge, California was removed from her position with Too Faced, and Blandino offered an official apology to de Jager.
The initial coming out video released by de Jager was created in response to a reported blackmailer, but as the YouTuber told DeGeneres, she long dreamed of being able to share her true self with fans. "So, in a way — because I'm not thankful to the person who did this — I am thankful that it happened now. Now, I get to be free," she said.
Watch de Jager's interview with DeGeneres, below.