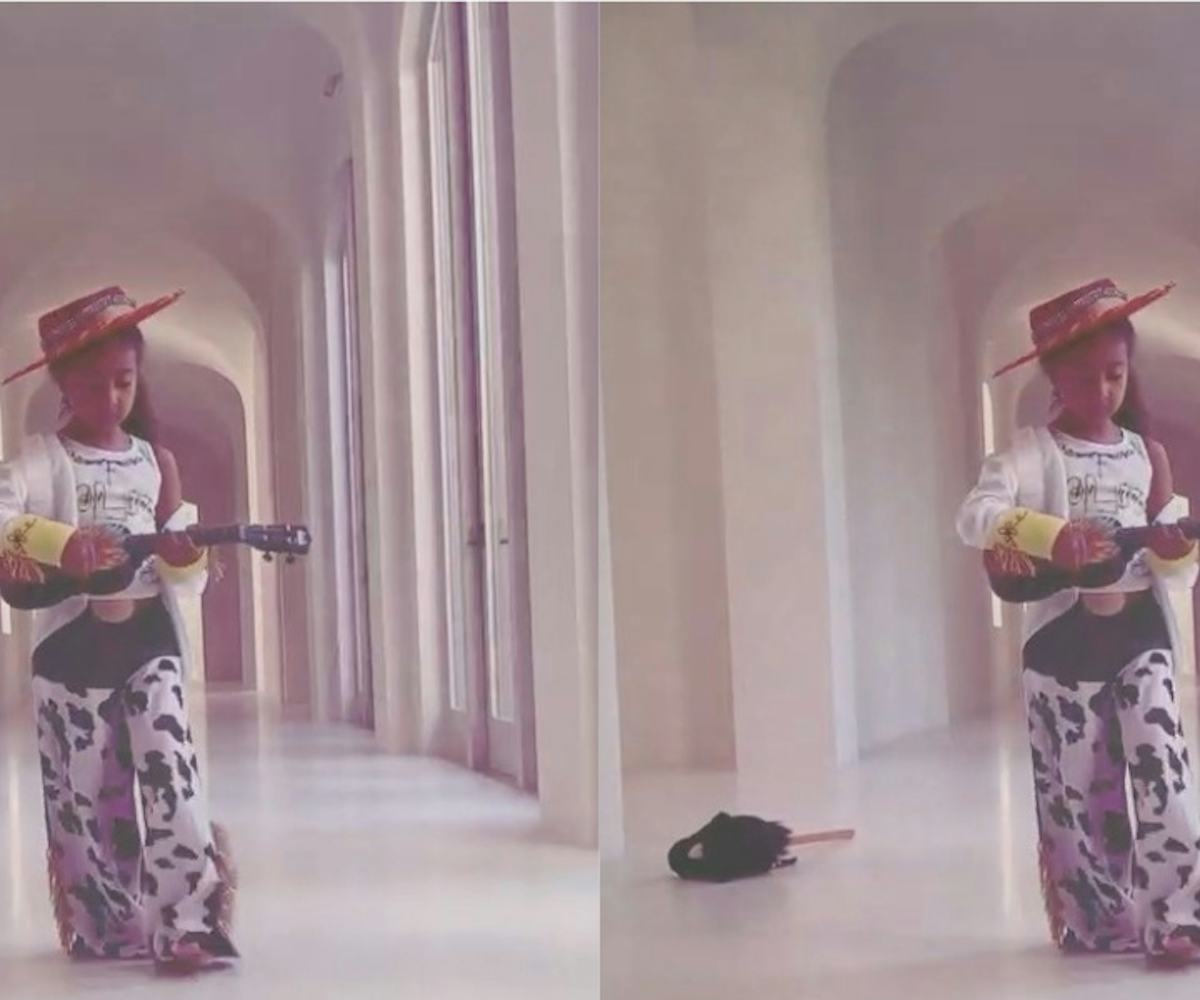 Photo via @kimkardashian on Instagram
North West Got Her Yeehaw On In Her Own "Old Town Road" Video
North West has a clear artistic vision, which she displayed with her own visual take on Lil Nas X hit "Old Town Road." To the tune of the Billy Ray Cyrus remix, North kicked mom Kim Kardashian West out of the frame and let her star power shine.
The video opens with Kardashian in a brown ensemble and red Western-ish hat, strumming a ukulele in the barren Kardashian-West home. "That is not how you do it," North can be heard saying from behind the camera. Next, an old-school title card cuts in, and North takes over. She kills it with her dance moves and choice in wardrobe—I need to know if those cow-print pants come in adult size as well.
Both Lil Nas X and Cyrus reposted Kardashian's video to their respective accounts. "It's North's song now u guys," Lil Nas X wrote, and honestly he's right.
With the viral nature of the original tune, just about everyone has lept at the chance to give their take on the song. From Diplo to CupcakKe, there's an "Old Town Road" for everyone to travel down.
Watch North West's directing debut below.