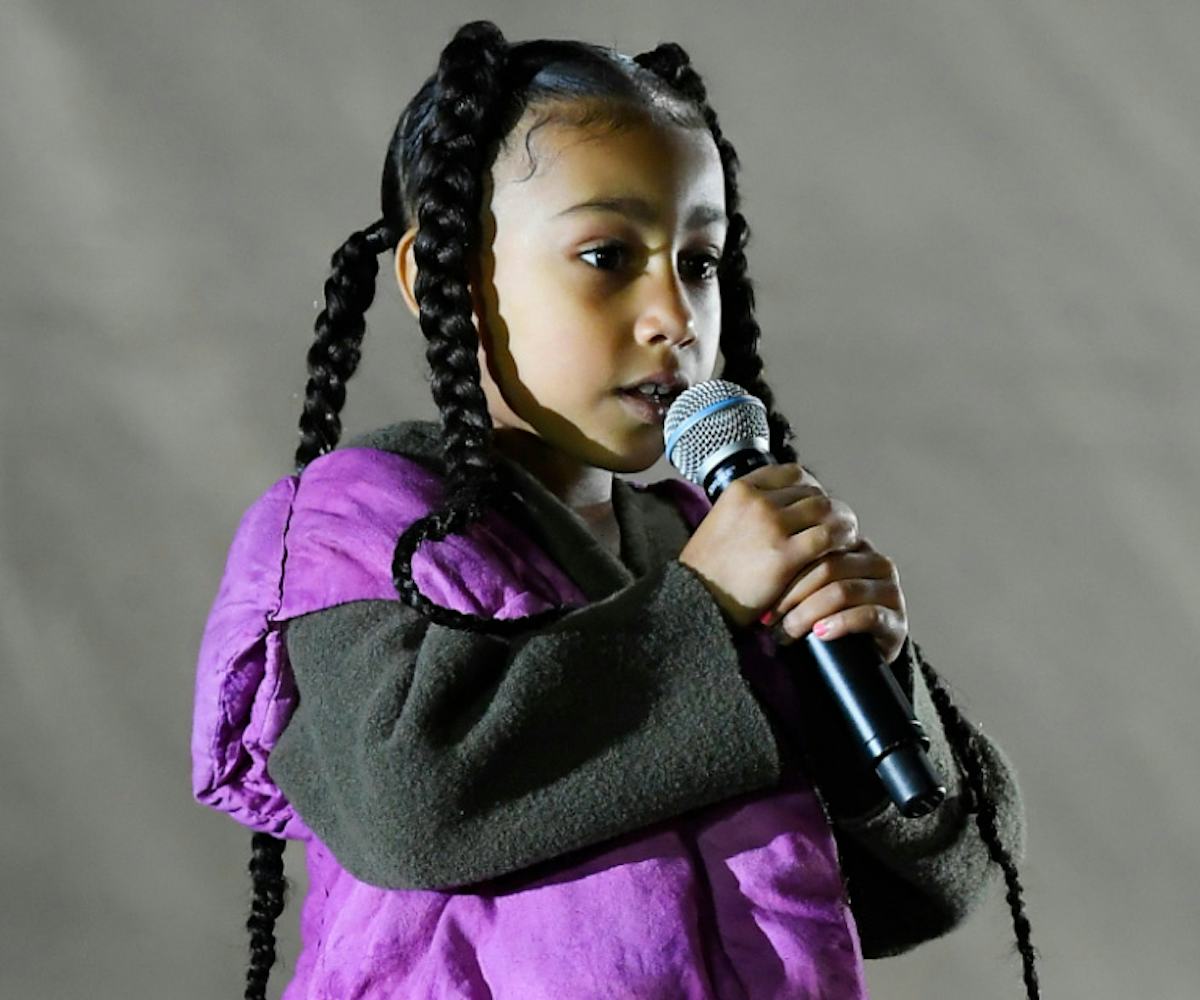 Photo by WWD/Shutterstock
North West Rapped On Stage At The Yeezy Season 8 Show In Paris
Kanye West had a very special performer during the Yeezy Season 8 show on Monday night in Paris: his daughter, six-year-old North West. Lil Northie, as I will hereby refer to her, came on stage mid-way through the runway show, making her rap debut with a song that I think is safe to assume she wrote herself. The beat to North's song comes from an original track by another young performer, five-year-old ZaZa (also known on Instagram as @redcarpetgirlz), who released "What I Do?" in August.
"What are those? These are clothes," she sang. "What are those? These are clothes." Along with a hook that will be stuck in our heads for the rest of the week: "Cool, cute, cool, yeah."
She later shouted out her cousin, Kourtney Kardashian's daughter, Penelope, while accompanied by father West saying, "This is my style, I love you Penelope!"
Honestly, it's already the song of the summer.
Kim Kardashian West was more than a little excited to see her oldest child on stage, documenting it on Instagram Stories.
"Where is she?" Aunt Kourtney asked after North's song started.
"I don't know," Kim said, keeping her phone glued to the center of the stage.
"Yes, Northie, yes!" she screamed after North walked on stage to drop the line, "You know my name. It's Northie." She's right!
Who knew West's daughter would drop new music before him?
See more of Northie's performance, below.