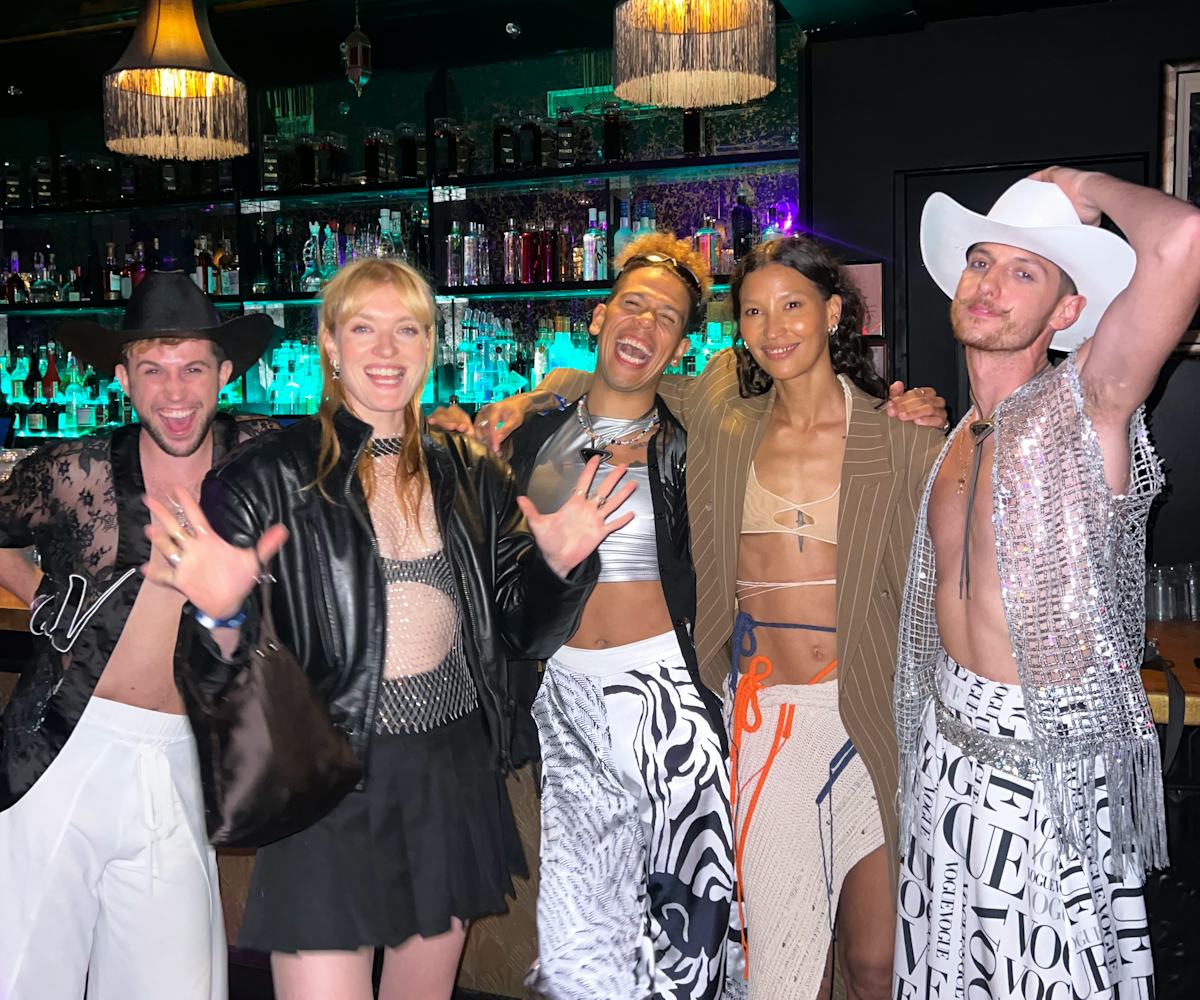 Icona Pop Share Their 2023 PRIDE Photo Diary
A weekend in New York with the duo.
From the moment Swedish duo Icona Pop touched down in New York for Pride, their schedule resembled something like that infamous Lady Gaga meme. Bus, club, another club — you know the one. Between preparing for their upcoming album CLUB ROMANTECH, out September 1st, they managed to play two separate parties and get in a little celebrating of their own, too.
Here, go behind-the-scenes of the whirlwind weekend.
What was the first thing you did upon landing in New York?
We were staying at The Ned Nomad (which is wonderful!), so we had dinner there and then we went to sleep (we know, not very rockstar but we had such a crazy schedule ahead of us so we had to.
How does a Pride concert differ from a traditional show?
Ooh, well a Pride concert is SOOO different. The difference in energy levels are literally like comparing a kindergarten classroom to a retirement home. You never know what will happen when you play for a Pride audience - in the BEST POSSIBLE WAY - and whatever happens is always ok; tops off, butts out. NO RULES!
What was the inspiration for the new single, Where Do We Go From Here?
This was the first song that we finished for the album and we had no idea what we were going to do with it (hence the title). We just knew that we wanted to do something different, not just another pop song. We wanted to throw the rule book out the window and go back to the basics. Just an eclectic mix of all the music we love; hard beats, deep bass lines, hooky toplines, chanty vocals. Classic Icona Pop.
What can we expect from your new album, CLUB ROMANTECH?
When you hear this record, you are going to want to dance and go straight to the club, be with your friends, have fun, let loose. Maybe also shed a tear in the corner of the club, hug your best friend, make out with someone you shouldn't make out with, and then wake up and do it all over again!
What is your favorite Pride memory as a band?
Hmm, there are so many, but playing live at Pride Stockholm 2022 was fantastic! It was kind of our comeback to the live stage and Ultra Naté was there with us to perform "You're Free" together with us live. We also had so much fun this year in NYC at the Soho House party on their roof top, playing Planet Pride at Brooklyn Mirage and the magical Dreamland After Dark party at Musica. SO many Pride memories to choose from!
Who are your Pride icons?
Our brothers and sisters from House of Xtravaganza, of course.