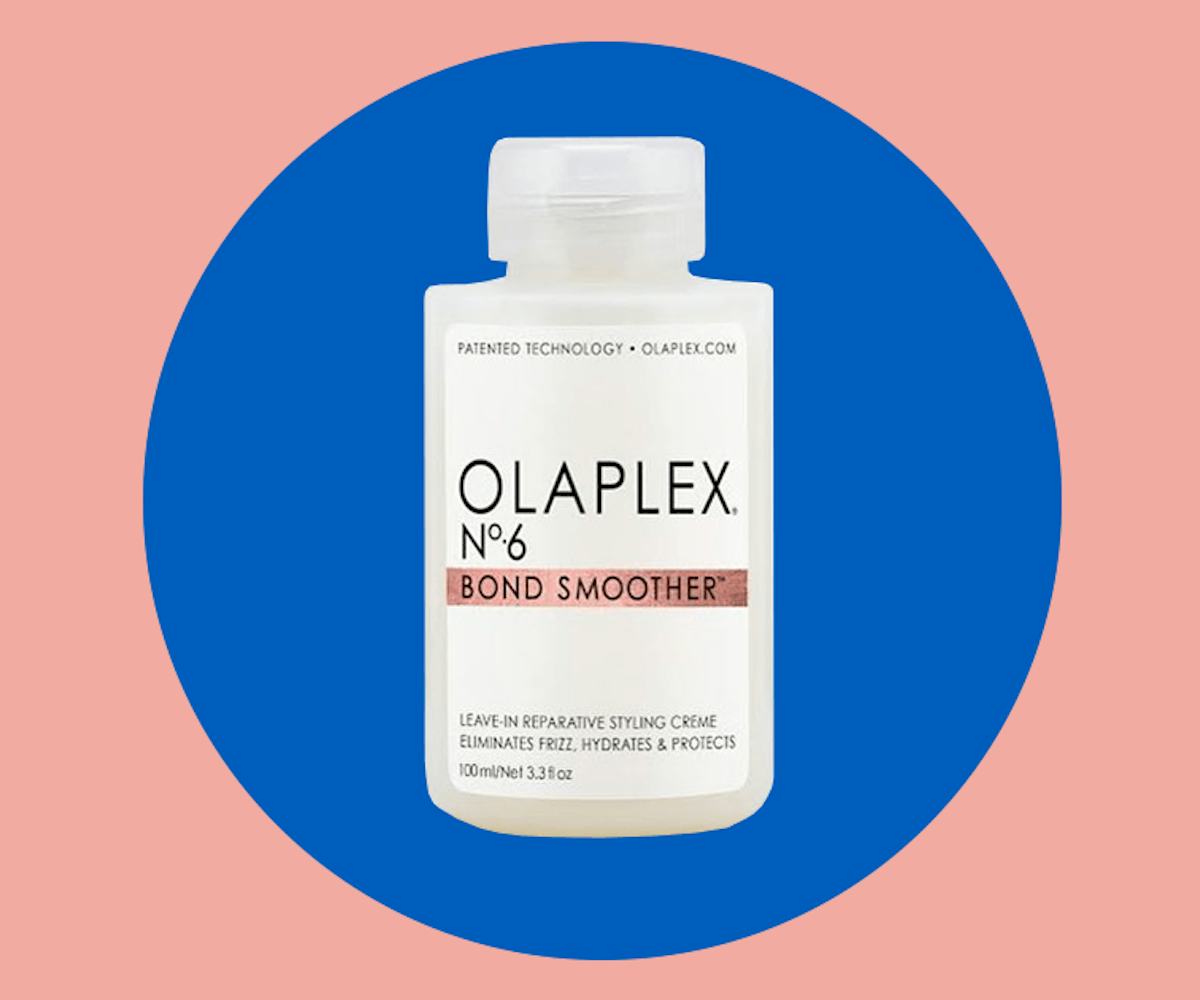 Photo via @olaplex Instagram
Olaplex Is Launching A Product That Will Change How You Style Your Hair
Our favorite hair repair miracle-worker to the rescue once again
If you've ever dabbled in the world of bleaching your hair, you know that it results in absolute destruction, no matter how carefully and delicately your colorist treats it. But, you also know that a miracle healing product exists, and its name is Olaplex.
Olaplex has long been the go-to for bleach blondes across the spectrum for reviving brittle, broken, and beyond-repair hair. While you'll have to go to a professional salon to experience the full treatment—including the No.1 Bond Multiplier, which rebuilds broken bonds in the hair and prevents future damage, and the No.2 Bond Perfector, which rebuilds and restores current damage—we've been lucky enough to be able to repair our locks on our own with a handful of at-home products.
While the current lineup consists of the No.3 Hair Perfector, a strengthening treatment, and the No.4 Bond Maintenance Shampoo and No.5 Bond Maintenance Conditioner, a new product is launching next month that bleach aficionados everywhere will appreciate: a styling cream that heals!
No.6 Bond Smoother is a leave-in, repairing styling cream that works to eliminate frizz, hydrate, and protect against future damage—which is basically all that one could ask for from a styling cream. And if it's as good as the rest of the brand's products, it's going to be a dream come true.
No.6 Bond Smoother is launching at Olaplex.com on March 4 and will be available at salons (and other U.S. distributors) starting March 5.