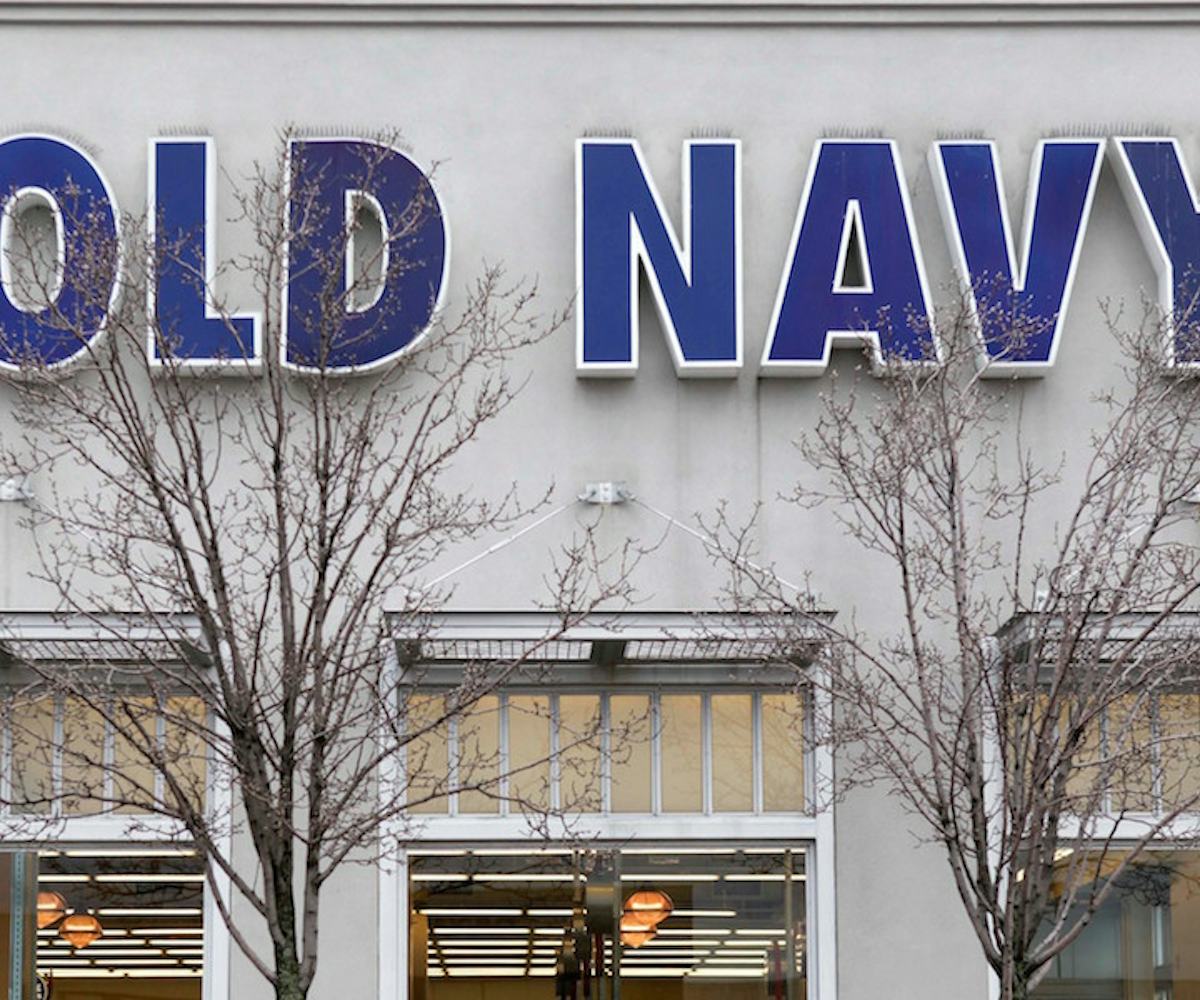 Photo by Seth Wenig/AP/Shutterstock
Old Navy Denies Selecting White Employees For In-Store 'Queer Eye' Taping
After employees of color alleged that they were made to "stand in the back not to be seen"
Multiple workers at Old Navy in Center City Philadelphia have accused their employer of bringing in white employees specifically to appear on camera for a recent in-store taping of Netflix series Queer Eye. When production arrived to shoot an episode for the fifth season, employee Monae Alvarado alleges workers of colors were asked to stand in the back while white employees from other locations worked parts of the store that would be seen on camera. Old Navy has since responded to and denied the allegations.
In a post to Facebook, Alvarado says that her "job is nothing but people of color." She writes that ahead of the Queer Eye production arriving, "Most of us did an overnight to help make the store look beautiful. Today they brought all these workers from other store[s] around the region... and they were all white. They had us standing in the back not to be seen while the other workers from another store get to work on our floor like it's their store."
Following the post going viral, Alvarado, along with two other anonymous employees of color, spoke to Philadelphiamagazine about their experience. The second shared, "We were under the impression from our managers that we would be filmed and to remain professional. I was super-excited up until the day of and a random group of white folks came in to replace us at our own store." The third added, "I felt the racism the moment I was being told by managers to go to sections of the store that I usually don't work around," continuing, "It became clear that we weren't going to be filmed because we hadn't been asked to sign consent forms, and they made it a point to keep us as far away from the cameras as possible. Most of the staff and managers at our store location are black."
Queer Eye star Tan France has since replied directly to the Facebook post (per Philadelphia, he screenshotted his comment and shared it to IG Stories to confirm its validity). "I don't know what happened behind the scenes, or overnight, but what I can tell you is that there [is] no way I would ever have allowed production to move POC to the back," he wrote. "I should also mention that I had one person join me on camera, from Old Navy. She was african american. This is the last I will say on this matter."
NYLON reached out to Old Navy to comment on the allegations. A spokesperson for the company said:
At Old Navy, we celebrate the diversity of our teams and our customers and foster an environment of inclusion and belonging. We were proud to work with The Queer Eye show to film at our store in Philadelphia and to feature our local store manager on camera. We also worked with additional employees in the area to help ensure the store ran seamlessly for customers, as the location was open for business during filming, and we expect they may appear in background shots. These individuals are reflective of our diverse employee population. We would never select employees to participate —or not—based on race. That is completely inaccurate and against the values we stand for as a company.