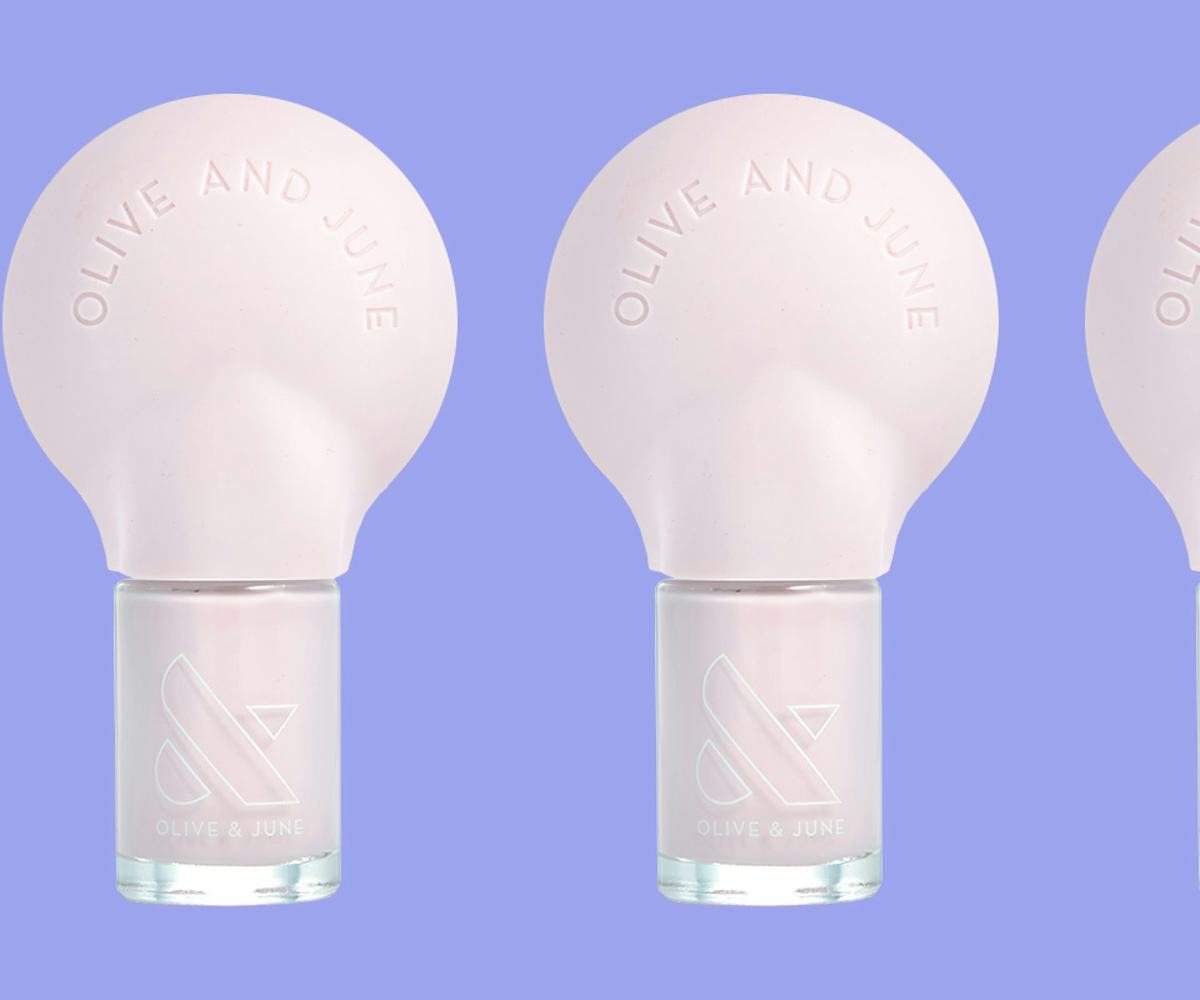 This Simple Tool Makes At-Home Manicures Look Professionally Done
Now your right hand can look as good as your left
Friends don't let friends miss out on all the cool, under-the-radar things they know about, like which little-known beauty brand is low-key making the best highlighter around. And because we consider our readers to be like friends, we gather together all our best finds in our Don't Sleep On Thisseries. Check in every week to see what things we can't wait to share with you.
I hate spending money on, well, everything. I hate spending money on food because it's gone within minutes, I hate spending money on drinks because ditto. But I especially hate spending money on manicures.
I've been this way for as long as I can remember. My mom wasn't one to do her nails because, according to her, she spends too much time "getting her hands dirty while gardening." So while I definitely spent a good chunk of my pre-adult life with her in a hair salon, I very rarely frequented the nail salon. Even now, when I have enough funds to indulge in a treat yo' self kind of a day, I'd much rather save my money and do my manicure myself. Plus, my nails are so tiny and nubby to begin with, it always feels like a waste to have someone else tend to them—not to mention the fact that, 80 percent of the time, I end up smudging them right after leaving the salon. And I don't use acrylics or gel, because they leave my hands feeling partially immobilized and my nails extremely brittle.
So, every couple of weeks, I prop myself in front of a table and my favorite trashy TV show (aka Vanderpump Rules) to paint my nails myself. They're never as good as at the salon, and I still usually end up chipping them at some point, but they're presentable.
Now, you'd think since I've been doing this for so long, I'd be a pro at it, but you'd be wrong. Maintaining steady hands is hard! Mastering ambidexterity is even harder! Which is why, when an email about Olive and June's Poppy, a tool that promises to make at-home manicures look professionally done, made its way into my inbox, I clicked faster than I do any headline involving Beyoncé.
I'm going to be honest, I was pretty underwhelmed when I first saw the product. It's just, like, a circular piece of rubber, I thought. Which, well, is true, but its bulky shape aids in relaxing your grip and fingers. How it works is you pop the contraption onto the cap of your nail polish (it should work on most brands) and paint as usual. For me, it didn't make much of a difference in my dominant hand's abilities, but it definitely minimized the struggles I usually have when painting with my left hand. One thing I have noticed is it's hard to get the Poppy in place so that the flat side of your brush faces down, but you should still be able to get the job done regardless of the angle.
I'm not necessarily advising everyone take a page out of Taylor's Cheap Capricorn Handbook and cut salon visits out of your lives, but I'm also not not advising that. Here's something I just learned: Women in the U.S. reportedly spend $10 billion annually on their nails. A $16 device that turns you into a pro manicurist sounds pretty good now… doesn't it?
Olive and June, Poppy, $16, available at Olive and June.