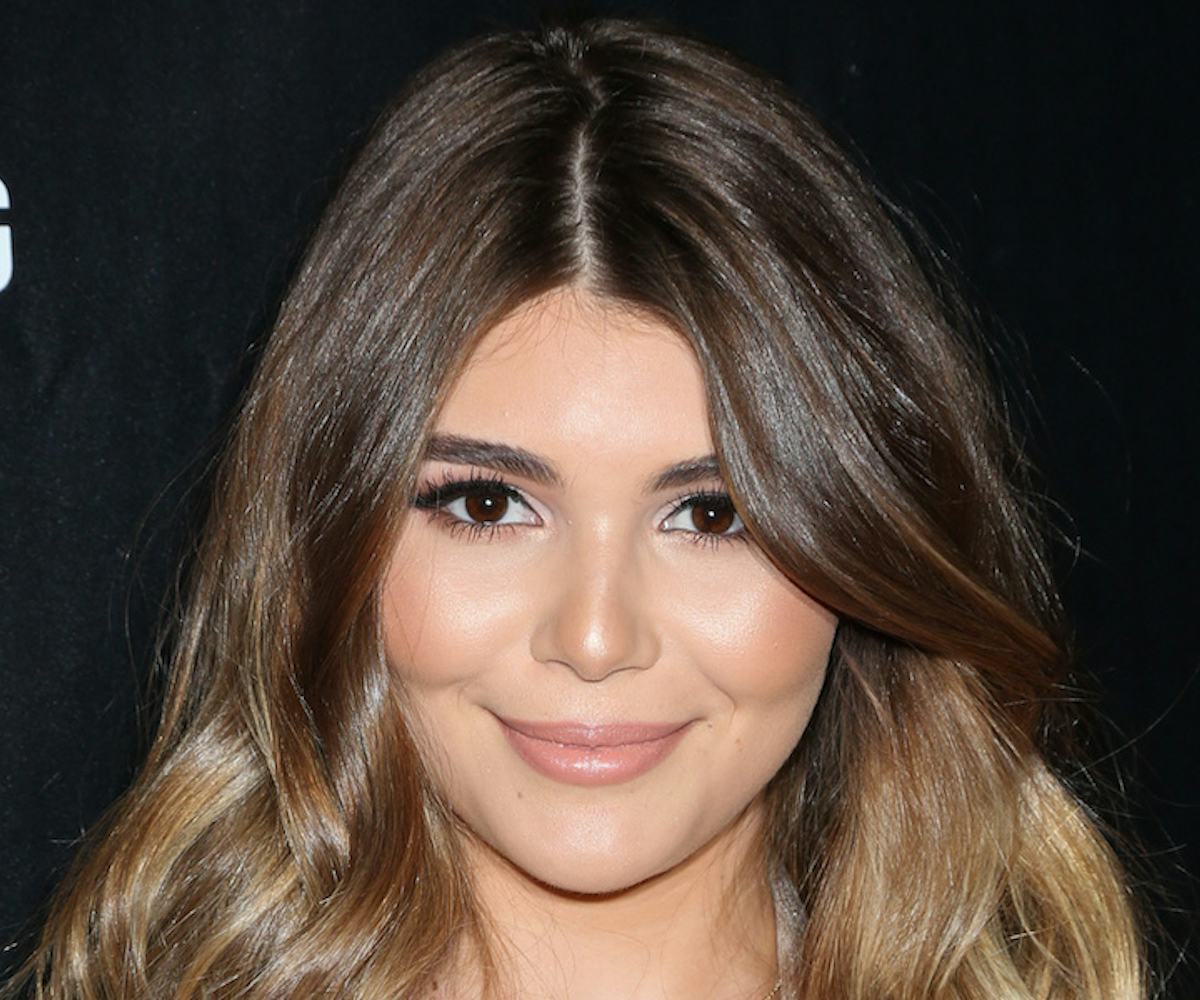 Photo by Paul Archuleta/FilmMagic
Olivia Jade's Fake College Application Has Arrived
In addition to already being immortalized in an expectedly mediocre Lifetime film, the 2019 college admissions bribery scandal has also landed a number of wealthy parents (including Golden Globe winner Felicity Huffman) in prison — albeit for some embarrassingly short sentences. However, that doesn't mean the fracas is out of the headlines yet. Today, almost a year after the initial allegations against more than 50 people involved with bribing or faking their way into college acceptances went public, officials have released the fake college application that got popular YouTuber and influencer Olivia Jade into the University of Southern California — and it's a doozy.
As part of the ongoing case against Full House actress Lori Loughlin and her husband, fashion designer Mossimo Giannulli — who both plead not guilty in the scandal and have, so far, avoided jail time — the Massachusetts' U.S. Attorney's Office released what appears to be a manufactured two-page athletic résumé for their daughter, Olivia Jade.
Judging by the document, Jade is the type of talented athlete many universities would kill to have join their squad. According to her list of awards, she has participated in the San Diego Crew Classic, the Marin Crew Festival, and the US Rowing Southwest Regional Junior Championships, amongst several others. Of course, in reality, Jade has no such rowing record.
In the months since news of the wide-ranging scandal broke loose, Olivia Jade has tried to recuse herself from the drama, even going as far as to claim that she never wanted to attend USC in the first place. Several months after her name began to dominate the news cycle, a source told Entertainment Tonight that the YouTuber had no plans to even try to re-enroll at the university, and would instead return to her true passion as a full-time influencer and vlogger.
Like Jade herself, both Loughlin and Giannulli have stuck to their defense that neither was aware of any deliberate wrongdoing, instead claiming that the $500,000 they paid to get their daughters into the University of Southern California was simply meant to be a donation to the prestigious college. According to a report in People, a source close to the family claims that the released document was not filled out (or even seen) by anyone from their family. Rather, "It was filled out unbeknownst to them by someone at USC."
Regardless, now that Olivia Jade has been dropped by big-name sponsors like Sephora, TRESemmé, and Estée Lauder, maybe she can seek out a new partnership with a rowing team after all? Olivia Jade Takes to the Wild Seas anyone?
Take a look at Olivia Jade's "athletic résumé" below.