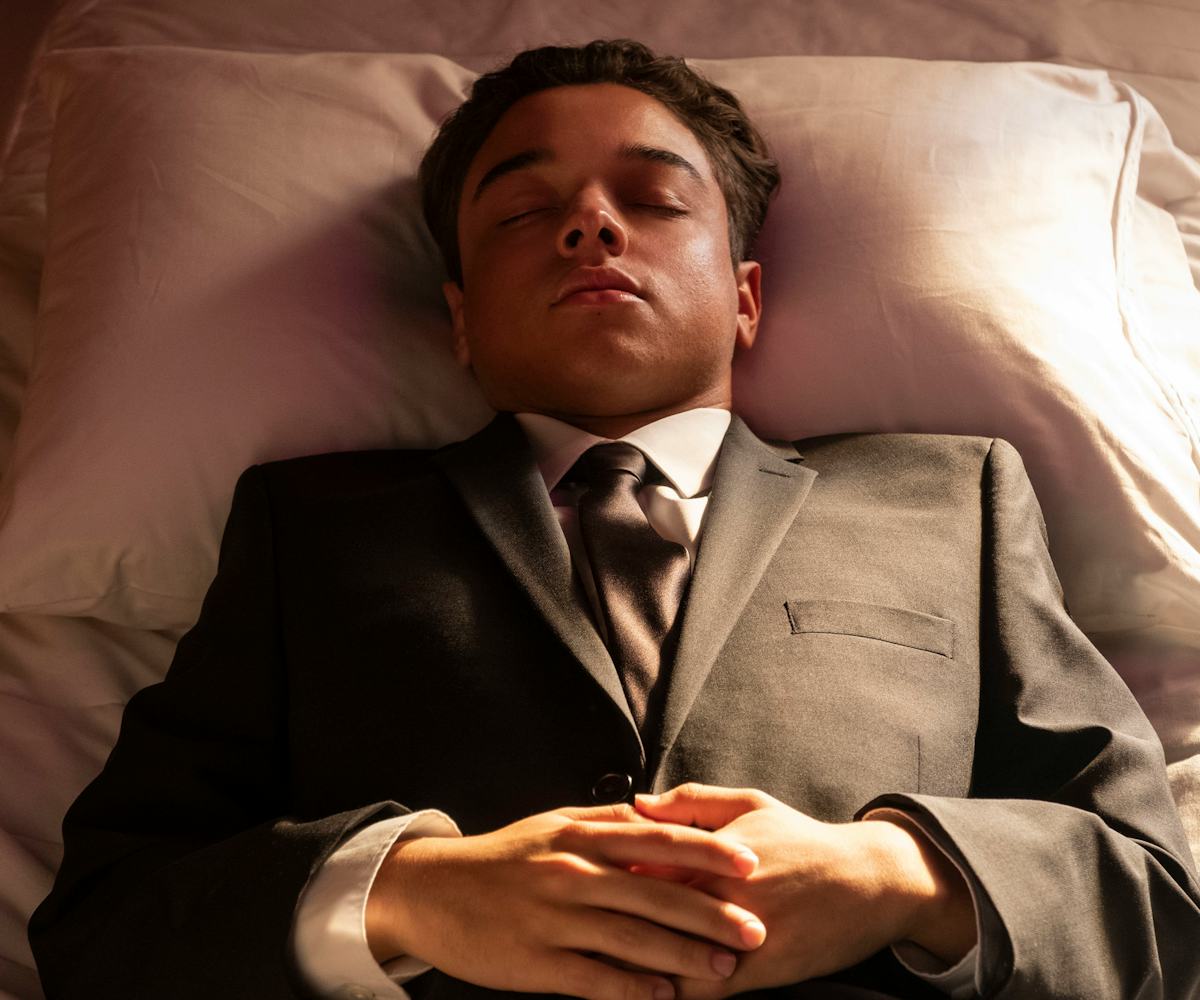 Photo by Nicola Goode/Netflix.
Ruby Still Lives 'On My Block' In Season 2 Trailer
Netflix's teen drama On My Block swooped in and stole all of our hearts when Season 1 dropped on the streaming platform last year. It introduced us to a quartet of burgeoning high schoolers growing up in a violent part of South Central L.A. For the most part, On My Block kept things light and funny. Then, the season finale left all of us in a state of shock and pain when Ruby (Jason Genao), the hopeless romantic and beloved showoff of the group, was shot. Fans had no clue what his fate would be, but now the trailer for Season 2 is giving us hope.
The trailer, which feels more like a three-and-half-minute music video than a series teaser, sees just about everyone in the morning. Neighbors, including Jasmine (Jessica Marie Garcia) stand at street shrines, crying. Monse (Sierra Capri) helps an injured Cesar (Diego Tinoco) get dressed in black for what we can assume is a funeral. (Also Monse is in a bra while she does this so they're clearly still fooling around). Jamal (Brett Gray) admires his RollerWorld loot but is also dressed for a formal occasion. Ruby's family shuffles food through the house and tear up at a photo of him and Olivia (Ronni Hawk). And then there is Ruby himself, eyes closed and in a suit, against a soft white background that could easily be a casket. I get a lump in my throat. Then his eyes pop open.
On My Block returns to Netflix on March 29. Check out the trailer, below.