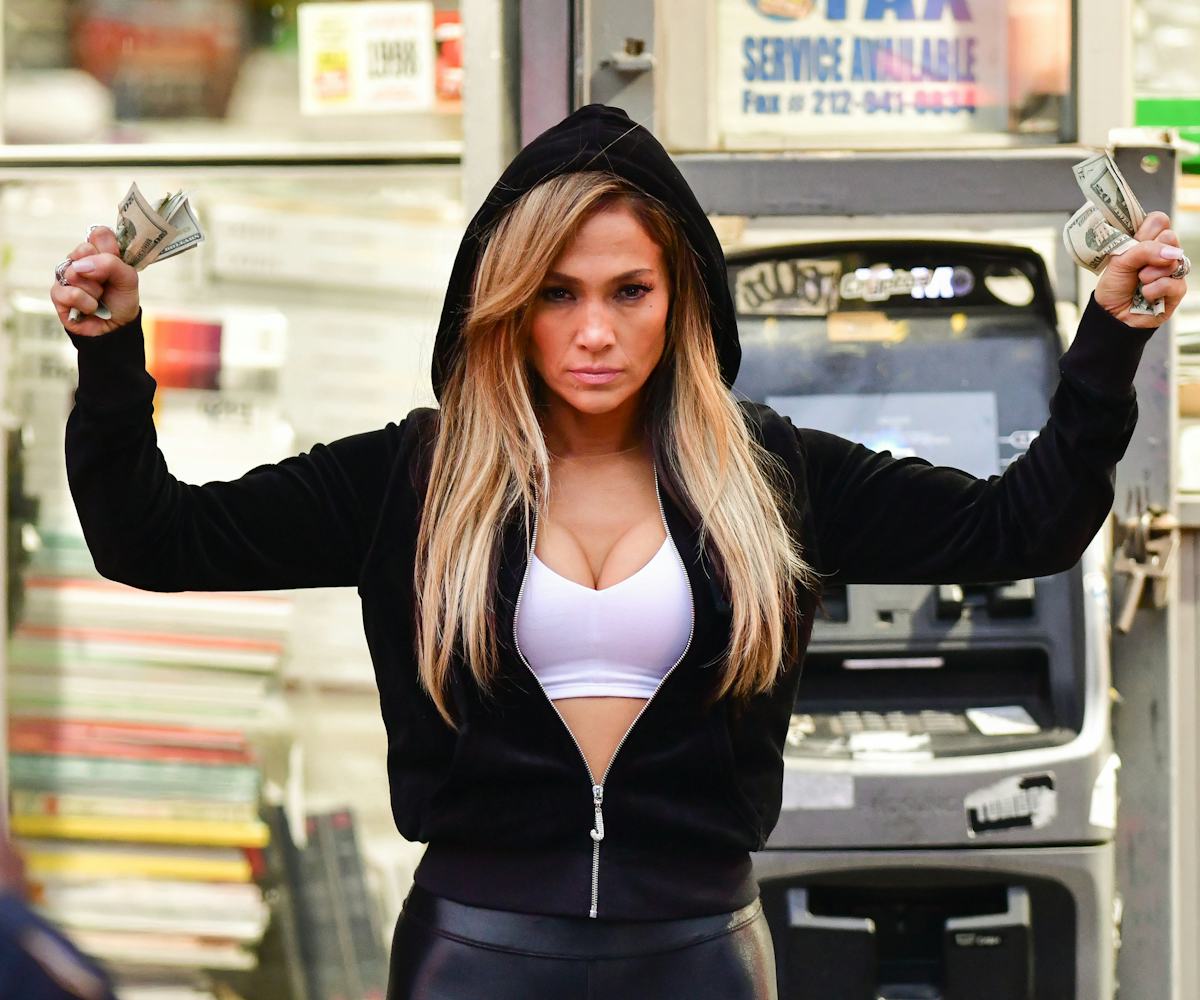 Photo by James Devaney/GC Images
All The Snubs And Surprises From The 2020 Oscar Nominations
From the welcome inclusion of first-time nominee Florence Pugh to the unexpected dominance of 'Joker'
Well, after a tumultuous awards season where just about anything seemed possible, the 2020 Oscar nominations have finally arrived — and though they may not exactly be "so white," they might as well be. Out of the four main acting categories, only one nominee out of a total twenty is a person of color, and that person (Cynthia Erivo) just so happens to be nominated for playing America's most well-known former slave Harriet Tubman. Elsewhere, Joker achieved the seemingly impossible by securing the most nominations (eleven, including, for some inexplicable reason, Best Picture and Best Director), Scarlett Johansson was nominated for two different performances, and once again, the directors are all men. (Of course, they're all white.)
Here are some of the biggest surprises and snubs from this morning's nomination ceremony.
Snub: No Best Supporting Actress for J.Lo
I wasn't expecting this morning's nomination ceremony to start on a bad note, but this is the Oscars, so I guess I'm the fool. As the first announced category, Best Supporting Actress featured one glaring omission: future Super Bowl halftime performer Jennifer Lopez, whose performance in Hustlers has been lauded by just about every other awards body. The category was rounded out by some usual suspects in the form of Marriage Story's Laura Dern, Bombshell's Margot Robbie, and Jojo Rabbit's Scarlett Johansson. But with Richard Jewell's Kathy Bates coming out of nowhere to secure the fourth spot, it was clear that someone we initially expected to nab a nomination was going to miss out. Just too bad it had to be J.Lo. On the other hand, J.Lo's narrow miss did open up the field for...
Pleasant Surprise: Florence Pugh Becomes a First-Time Oscar Nominee for
Little Women
Every awards season, I choose an underdog to root for — and this year, that honor went to Florence Pugh, the 24-year-old actress who, after bubbling under for years, finally broke through in 2019 with her performances in the family-friendly wrestling comedy
Fighting With My Family
, the Ari Aster Scandinavian horror masterpiece
Midsommar
, and most recently, Greta Gerwig's magnificently heartfelt
Little Women
. The latter finds the actress stealing the show from her co-workers (which include heavyweights like Meryl Streep, Saoirse Ronan, and Laura Dern) as Amy March, and her ability to turn a once-reviled character into the true heart of a familiar narrative is nothing short of revelatory. If I had my way, she'd be nominated for
Midsommar
too, but one nomination is more than enough to put a smile on my face.
Snub: Lupita Nyong'o's Double Duty in Us Goes Unnoticed
It's a sad but unfortunate truth that, in the lead-up to this morning's nominations, most industry insiders had slotted four white women as locks for Best Actress (Judy's Renee Zellweger, Marriage Story's Scarlett Johansson, Bombshell's Charlize Theron, and Little Women's Saoirse Ronan), leaving all the viable women of color alone to fight for the coveted fifth slot. Things played out as expected this morning, with all the above actresses securing nominations — and sure enough, Black actress Cynthia Erivo did end up in the fifth slot for her role in Harriet. It hurt to think about powerful performers like Clemency's Alfre Woodard and The Farewell's Awkwafina getting zilch, but nothing stung harder than the exclusion of Lupita Nyong'o, who pulled double-duty in Jordan Peele's sophomore blockbuster Us. Horror films have always been derided by the AMPAS, but with Peele's last feature, Get Out, earning nominations for Best Picture, Best Director, and Best Lead Actor, plus a win for Best Original Screenplay, hopes were high that Nyong'o could at least eke out a nomination. No such luck.
Pleasant Surprise: Parasite Is Everywhere
It's not exactly fair to call this a "surprise" since The Academy's endearment towards Bong Joon-ho's excellent seventh feature Parasite has been firmly established since it first won the Palme d'Or when it premiered at Cannes. Nevertheless, it still felt particularly good to watch as the movie, a Korean-language foreign film about class difference, nabbed nominations in all the top categories (Best Picture, Best Director, Best Original Screenplay, and Best International Film), as well as in some of the technical ones, like Best Production Design and Best Film Editing. While it would have been nice to see any of its actors secure a nomination (Song Kang Ho seemed like the most likely possibility), it's still safe to say that Parasite is an industry game-changer.
Bad Surprise: Eleven Nominations for Joker
Joaquin Phoenix has been a (well-deserved) lock for Best Actor ever since Joker premiered at Venice Film Festival last September. Still, even with its eventual Golden Lion win, many thought the film functioned much better as an actor's showcase than it did on any truly cinematic level. Which is why the internet was quickly set aflame when the film received eleven nominations this morning, the most of any competing film this year. In addition to Phoenix's expected acting nomination (which he has a very solid chance of winning) and Hildur Guðnadóttir's equally deserved recognition for Original Score, Joker managed to dominate the technical categories and receive consideration for...wait for it...Best Picture and Best Director. That The Hangover trilogy's Todd Phillips is now nominated for Best Director while others — like The Farewell's Lulu Wang, Little Women's Greta Gerwig, Pain and Glory's Pedro Almodovar, and Noah Baumbach's Marriage Story, just to name a few — sit the competition out is...well, the joke is on us!
Pleasant Surprise: Two Wildcards in the Best Actor Race
Because the Best Actor race has always seemed like a two-hander between frontrunners Joaquin Phoenix and Adam Driver, it's been nearly impossible to figure out who would be competing against them. Former winner Leonardo DiCaprio seemed like a likely third choice, so his nomination this morning for Quentin Tarantino's Once Upon A Time In Hollywood made sense. But rounding out the category were two other actors who always seemed like possibilities but never surefire bets: Antonio Banderas, who gave my favorite performance of the year as a sick, heroin-addicted auteur in Pain and Glory, and Jonathan Pryce, who delivered fun, quippy verve in the dialogue-heavy The Two Popes. Sure, I would have loved to see Eddie Murphy recognized for his career-defining work in the outrageously funny Dolemite Is My Name or Taron Egerton nominated for his show-stopping turn in the Elton John meta-musical Rocketman, but I also know that we can't have everything all the time.
Snub: Robert De Niro...Again
On the other hand, it's been utterly disappointing to watch as Robert De Niro's gloriously understated lead performance as Frank Sheeran in The Irishman has gone virtually unacknowledged all awards season. While his performance may not be as deliberately showy as his costars — Joe Pesci and Al Pacino, who have appeared on just about every Supporting Actor list imaginable, including today's — it's still a deeply felt, incredibly moving role that deserves recognition. After the Golden Globes and the Screen Actors Guild both ignored him, I thought the Academy would be the ones to right those wrongs.
Snub: Beyoncé and Taylor Swift Miss Out on Best Original Song
While the Golden Globes are known for nominating certain people just to get them to attend their awards show, the Academy can't be charmed so easily. Nowhere is that more evident than in the Best Original Song category, where arguably the two biggest musicians on the planet (Beyoncé and Taylor Swift) could have been nominated but were not. Though I'm indifferent to Swift's contribution to Cats, I'm utterly appalled at the audacity to snub Queen Bey's soaring anthem "Spirit," which was definitely the best part of last year's poorly-received "live-action" remake of The Lion King. Not only does this put a dent in Beyoncé's inevitable EGOT plan, but it also deprives us, as viewers, of the chance to see her bring the house down with a live performance of the song at the ceremony itself. Shame on you, AMPAS.
Snub: Uncut Gems Everywhere
And finally: Listen, Uncut Gems is a classic. Adam Sandler deserved acting recognition. The Safdie brothers deserved directing and writing recognition. Oneohtrix Point Never's Daniel Lopatin deserved scoring recognition. The fact that they all ended up with nothing? You'll be hearing from my lawyers.