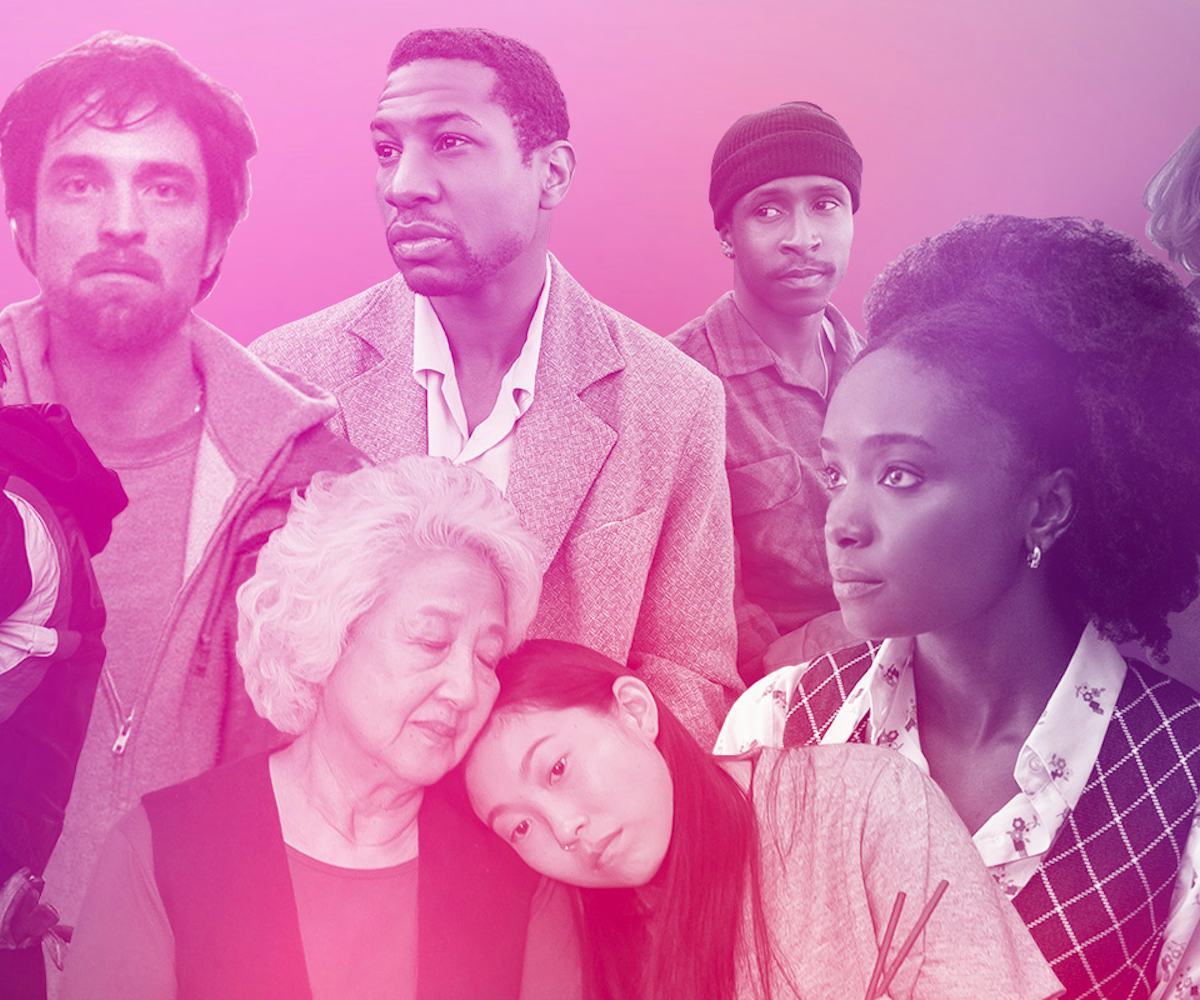 Photos from Shutterstock & A24
18 Great Oscar-Snubbed Movies To Add To Your Watch List
Forget the Academy, these movies are must-sees
Each year, it seems that the Academy misses out on some of the best films of the year — and this year was no exception. It's no surprise at this point, certainly, just how many films were snubbed for the 2020 Oscars nominations (despite the competition being a bad clown movie and the dissolution of Adam Driver and Scarlet Johansson's fictional marriage), but it's still no less disappointing.
Since the very beginning of the Academy Awards, many films have suffered the same fate that Hustlers and Uncut Gems have this year. Films that have gone on to become cult classics— like Almost Famous and Fight Club — have been totally ignored by the Academy. Similarly, it's obviously not the first year that women directors have been completely looked over; when the Academy failed to nominate Ava DuVernay for Best Director for her work on Selma, it felt purely criminal.
As film-lovers mourn the awards season that could have been in a year of incredible movies, from Little Women to Honey Boy, NYLON has rounded up 18 of the best films to watch that were snubbed by the Academy over the past decade. Find your next award-worthy watch below.
If Beale Street Could Talk (2018)
Director Barry Jenkins adapting the work of James Baldwin for the big screen is the kind of celestial match-up that doesn't happen very often; but when it does, it creates cinematic magic. Despite being snubbed for Best Picture, If Beale Street Could Talk was nominated for Best Adapted Screenplay and Best Score; Regina King took home the Oscar for Best Supporting Actress for her role in the film.
Gone Girl (2014)
There are some films from the past decade that feel so deeply engrained in the canon of great films that it feels bizarre to think they didn't sweep up all the film awards, and Gone Girl is one of them. At the Oscars, it only managed to grab one nod, for Rosamund Pike's performance as Amy Dunne.
Inside Llewyn Davis (2013)
Who could have predicted all of the Star Wars memes to come from this very scene all these years later? Even if you don't fall within he target audience of a galaxy far, far away, this Coen brothers film is worth a revisit (and worth a Best Picture nomination, of which it was robbed).
Loving (2016)
Perhaps lost in the overwhelming buzz of a year filled with movies like La La Land and Moonlight, Loving didn't deserve to fade into the background as it did. Loving tells the story of Richard and Mildred Loving, the couple who fought laws banishing interracial marriage in the U.S. in historic court case Loving vs. Virginia.
Blue Valentine (2010)
Casting Ryan Gosling and Michele Williams as romantic interests on the brink of a bad break-up should be enough reason to watch this movie alone.
Last Black Man In San Francisco (2019)
Instead of watching the 2020 Oscars, consider queuing up this film, along with a few other snubbed flicks from 2019 that will undoubtedly result in a more entertaining use of your time.
The Farewell (2019)
A good rule of thumb: if Awkwafina's performance can send you into a full-sob due while watching the film in public, nominate it for all the awards. It's that simple. The Academy clearly didn't get the memo, but if you're looking for the ultimate emotional family film that will have you both crying and laughing, The Farewell should be at the top of your list.
Good Time (2017)
It's not clear what the Safdie brothers did to the Academy to be ignored like this — anyone with an internet connection has witnessed the current outrage over Uncut Gems. Just a few years ago the duo experienced a similar snub with Good Time, perhaps with slightly fewer digital pitchforks raised across the Internet. Nevertheless, this film is so good that it had Pete Davidson singing its praises on national television despite A) not appearing in the film even once and B) having other big projects he should have been promoting.
Beasts of No Nation (2015)
Even those who weren't as actively involved in Film Twitter (or actually passionately watching films of all types) back in 2015 probably recall the total shock over this film's Best Picture snub, as well as the blasphemy that was Idris Elba missing out on a Best Supporting Actor nod.
A Most Violent Year (2014)
Forget the rest of the movie just for a moment, because Jessica Chastain's Very Good Coat is deserving of a Best Picture nod alone. The film entirely missed out on nominations at the Oscars, but most cruel was snubbing Chastain's performance for the Best Supporting Actress nod it was owed.
American Honey (2016)
Maybe the Academy isn't a member of the Sasha Lane stan club like the rest of the world — or maybe it was just another instance of totally ignoring films with women directors like Andrea Arnold.
Honey Boy (2019)
Directed by Alma Har'el, Honey Boy is written by Shia LaBeouf and based on his childhood and relationship with his father, who he stars as in the film. Got that? Aside from being one of the most heartbreaking and buzzed-about films of the year, it also serves as FKA twigs' big screen debut, which demands to be seen.
Carol (2015)
Despite snagging plenty of nods for individual performances, Carol was robbed of a nom for Best Picture and Director, both of which it deserved.
Nocturnal Animals (2016)
If it stars Amy Adams, there's a good chance she — and occasionally, the entire film — has been snubbed. Justice for Amy Adams and all of her incredible work.
Inside Out (2015)
The Academy has notoriously looked over many of the animated films held near and dear over the years — Finding Nemo, Ratatouille, and Wall-E were all famously snubbed for Best Picture — but Inside Out did not deserve to suffer the same fate.
Can You Ever Forgive Me? (2018)
Thankfully, Melissa McCarthy's knockout performance in this film didn't go unnoticed or un-nominated —she was awarded with a Best Actress nod, but lost out to Olivia Colman in The Favourite — but the film itself was not recognized with a Best Picture nod.
Hustlers (2019)
There is so much about this film that was deserving of Oscar nominations — Jennifer Lopez's performance, Lorene Scafaria's direction, and this fur coat scene alone — and Twitter has some major feelings about why it wasn't nominated. If you've somehow still not seen it, Hustlers is worth a watch (or a rewatch); it's oozing with empathy and warmth and scheming and you'll leave with a sudden urge to learn how to pole dance.
Selma (2014)
Did you hear that? It's the sound of the collective screaming over Ava Duvernay's snub for best director, still (appropriately) ringing out six years later.