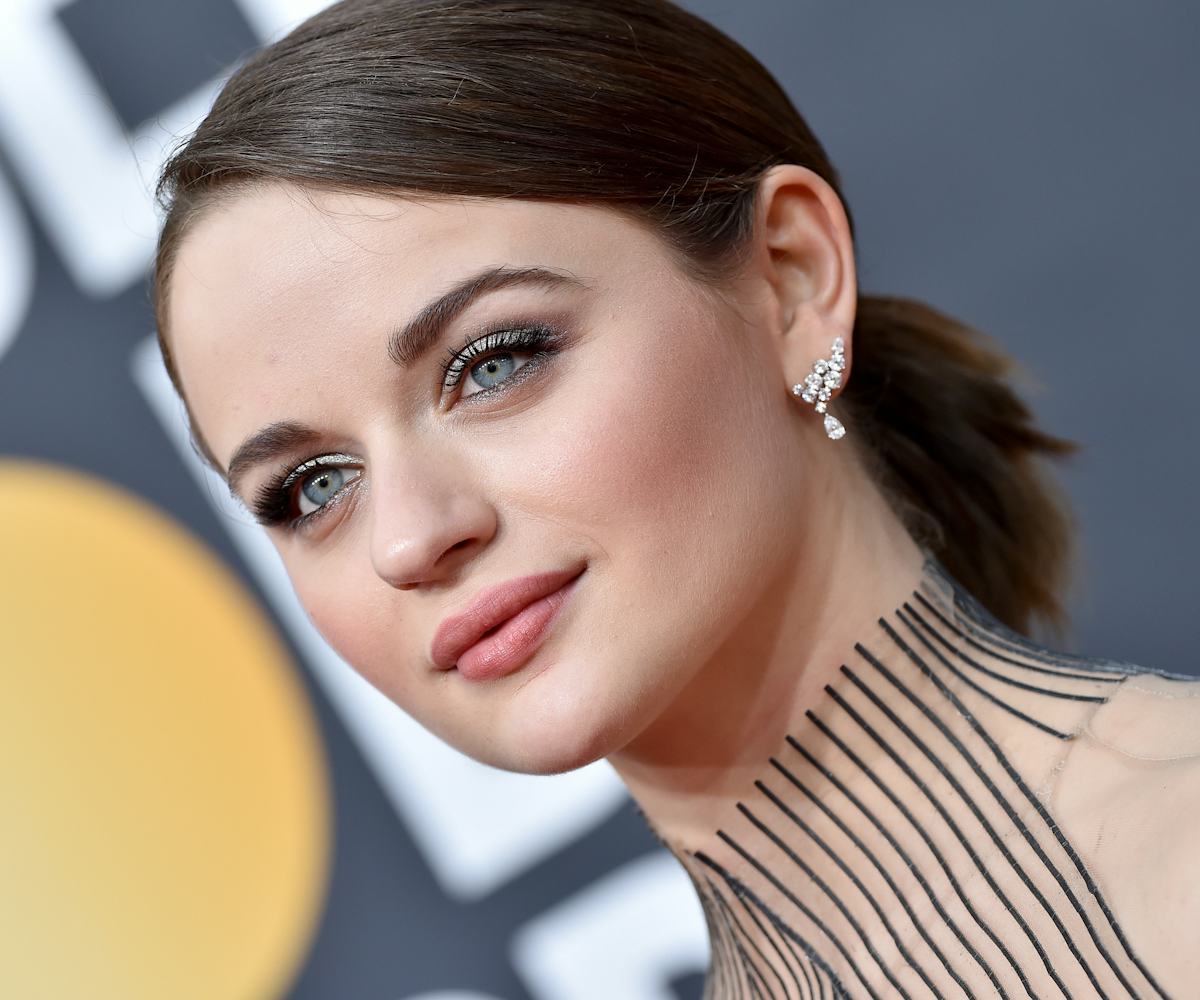 Photo via Netflix
Patricia Arquette Hit Joey King In The Face With Her Golden Globe
In Hulu's excellent true crime miniseries The Act, Joey King stars as Gypsy Rose Blanchard, a victim of Munchausen by proxy syndrome, while Oscar winner Patricia Arquette stars as her overbearing and criminally abusive mother, Dee Dee Blanchard. Both actresses are phenomenal in their roles — earning an Emmy and a Golden Globe for Arquette and respective nominations for King — but after a recent reveal that Arquette hit King — accidentally! — in the face with her Golden Globe trophy, one can't help but wonder if this is just a matter of life imitating art.
This afternoon, Joey King took to Twitter to make a special announcement about the incident. "Patricia Arquette accidentally hit me in the head with her Golden Globe," the tweet began. But she quickly pivoted to signal that all was well, playfully adding, "That sentence will give me bragging rights for the rest of my life." Attached to the tweet were two pictures of King — one from Golden Globes night and one, ostensibly, taken from her bed this morning — with a quarter-sized welt that will surely leave a bruise in the middle of her forehead. (To which I can only respond...ouch.)
Nevertheless, the two are still on great terms. Shortly after, Arquette also took to Twitter to respond to King's post with a lighthearted joke. "What happens in the elevator stays in the elevator!" she exclaimed, presumably referring to InStyle's elevator installation at the Globes, where the incident allegedly occurred. (If you're wondering — yes, there is video evidence.) She then signed off with a sincere apology to her co-star: "No seriously I'm so sorry sweetest one."
Otherwise, it's business as usual for the dynamic duo, who still have the upcoming Screen Actors Guild Awards (where they are both nominated) to look forward to before The Act era comes to its official close. In the meantime, we can only hope that King's very visible head bump won't interfere with any outside filming she may be doing right now. It would sure be a shame if Netflix had to put a delay on the upcoming sequel to the wildly popular The Kissing Booth.