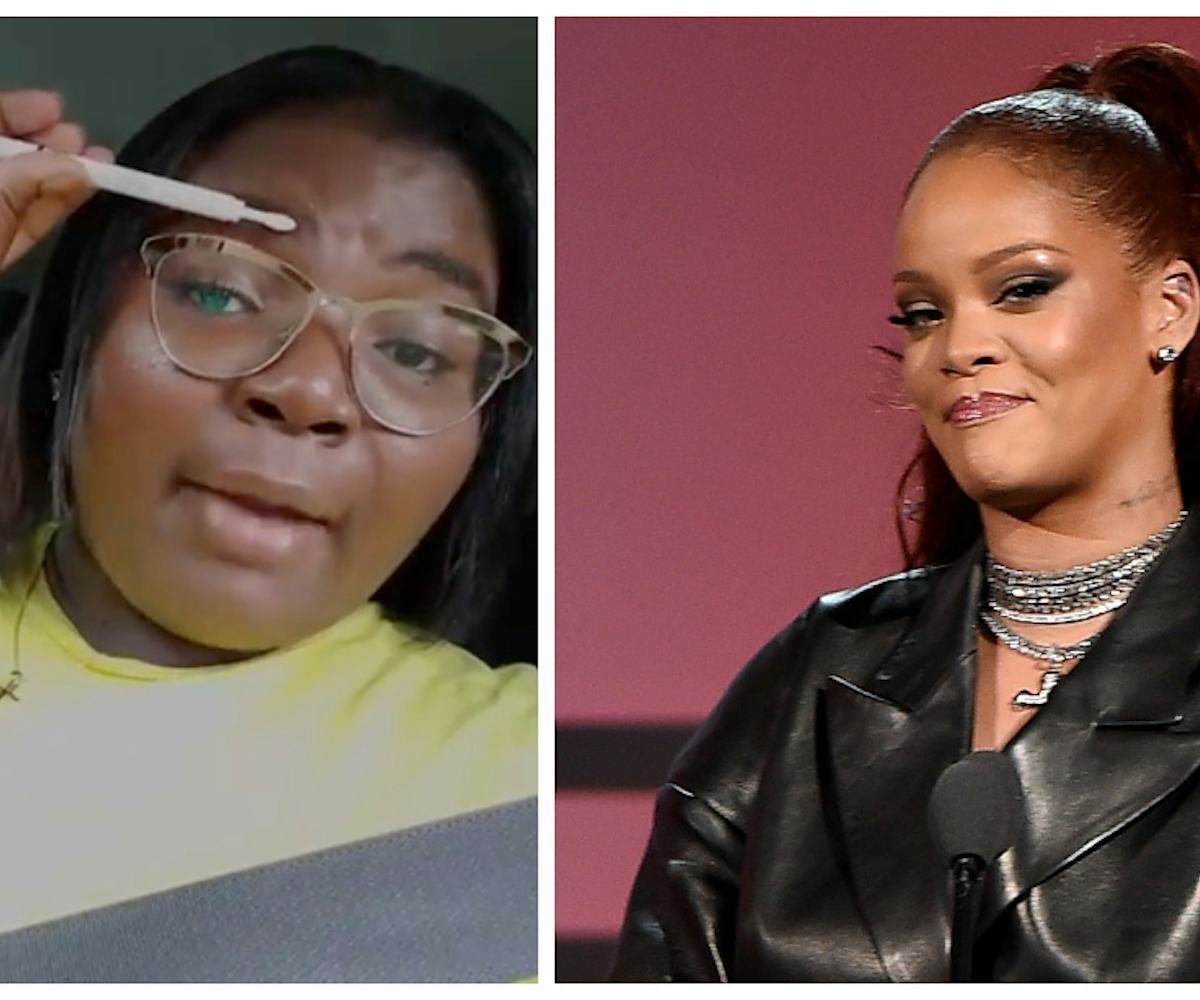 Photos via @FentyBeauty Instagram, Frank Micelotta/Picturegroup/Shutterstock
Peaches Munroe, Who Coined The Term "On Fleek," Endorses Fenty's Brow MVP
So you know it's really good
I have already tried and have become obsessed with Fenty's new Brow MVP product, created by my favorite musician/makeup guru/fashion designer Rihanna herself. But if our recommendations aren't enough for you, here's one that will definitely convince you to ditch your old brow product: the girl who invented the term "on fleek."
Peaches Munroe, who is the sole reason why we say something is "on fleek" when it looks good, posted a video to Twitter on Monday in which she recreated her viral Vine that started it all but added a Fenty twist. "This bitch finna get crunk. Eyebrows on fleek, Fenty Beauty on fleek, Brow MVP on fleek, the fuck," she says. In another tweet, she wrote out the shade names for the rest of the Fenty products she was wearing, in case you wanted to copy her look.
Fenty Beauty posted the video on its own Instagram, pointing out that the brand "had to run this classic back with the originator" of the iconic phrase. It describes the pencil as "fine and extra fleeky."
It's unclear whether this was a paid sponsorship or if Munroe was simply gifted a full face of Fenty Beauty products and felt compelled to share her new favorite eyebrow pencil. Though it definitely wouldn't make it any less authentic, we're really hopeful that Munroe was paid for her work with the company, since so many other brands took her phrase and ran with it when she first coined the term.