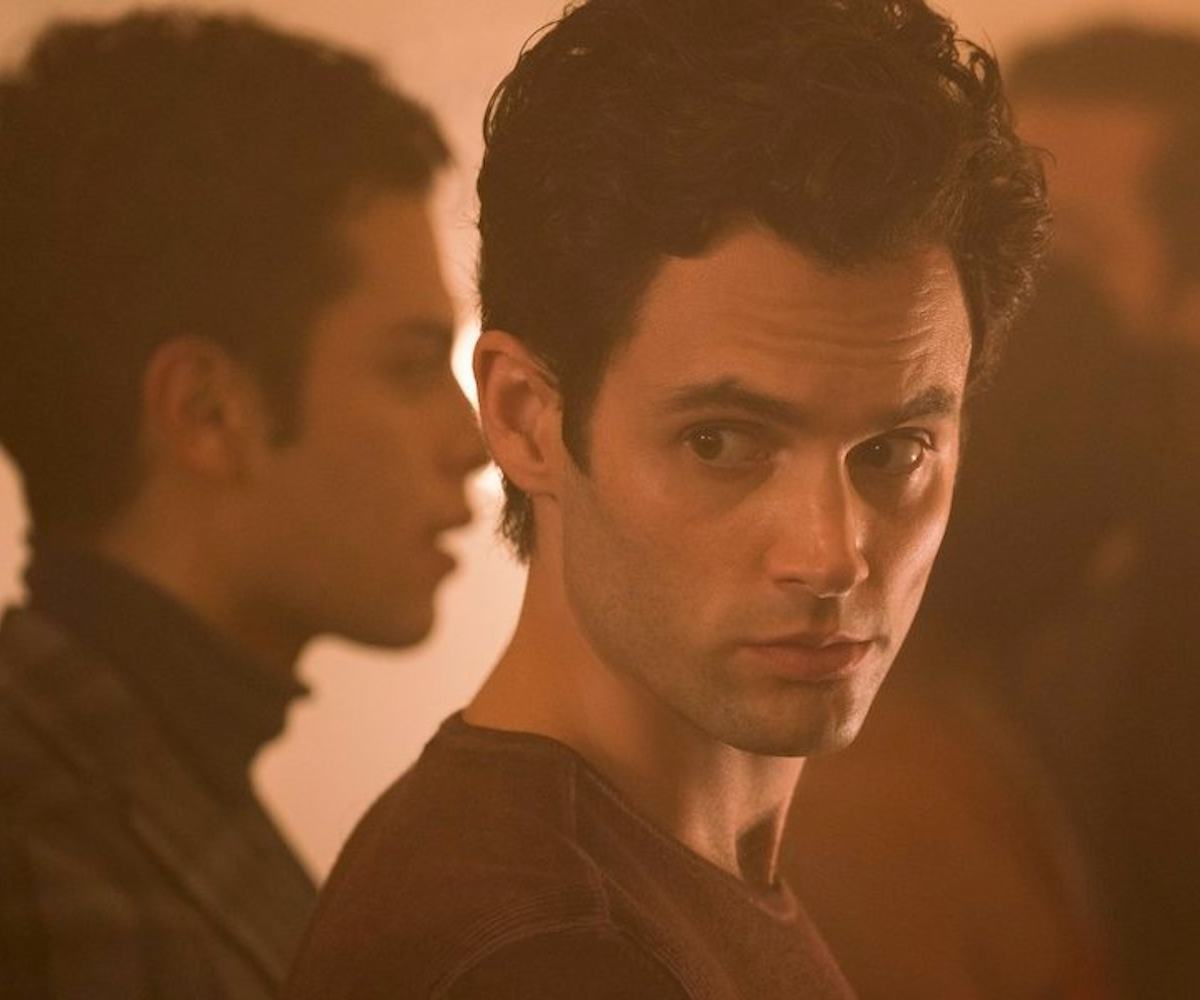 Photo via Netflix
'You' Renewed For Third Season Starring Penn Badgley
The Netflix hit will drop more episodes sometime in 2021
You're scrolling through your Netflix queue. You've watched everything. You hope refreshing the page will reveal some new hidden gem, but deep down inside, you know that the best finds are already behind you. You try to avoid succumbing to complete boredom, but it's okay. We can help entertain you...because Netflix is bringing You back for a third season in 2021.
*spoilers for 'You' ahead*
Following Gossip Girl's token "LonelyBoy" Penn Badgley as an introverted bookstore manager named Joe Goldberg, You first premiered on Lifetime in fall 2018, but didn't fully find its audience until it migrated to Netflix that December. The series became a Netflix Original title ahead of its second season, which dropped at the tail end of last month — and now, less than three weeks later, the show has been renewed for an additional ten episodes.
Though Badgley's narrator would maintain that You is a love story, in reality, it's always been more about Joe's unhealthy obsession with the objects of his affection. Positioning himself as the hero while relegating every girl he falls in love with to the role of damsel in distress, Joe habitually internalizes his own feelings of "love" to justify the increasingly depraved actions he takes to endear himself to the current apple of his eye. Set in New York, season one found Joe trying to win over aspiring writer Guinevere Beck (Elizabeth Lail), and concluded with her brutal murder. Season two shifted the setting to Los Angeles, where Joe sought to start his life over with a new identity. That is, until he meets the fun-loving chef Love, who was played by NYLON's January 2020 It Girl Victoria Pedretti and had way more agency than Joe ever gave her credit for. According to Variety, Pedretti will once again join Badgley in the third season, with additional casting announcements to follow at a later date.
While seasons one and two of You were based on Caroline Kepnes' novels You and Hidden Bodies, respectively, season three will be the first to be written without any preexisting source material. But with series co-creators Greg Berlanti and Sera Gamble returning to the helm as executive producers, hopes are high that the show will maintain its eerily addicting narrative momentum. In the meantime, don't forget to close your blinds and routinely change your passwords. As all fans of the show should know by now, Joe Goldberg will stop at nothing in the name of "love."