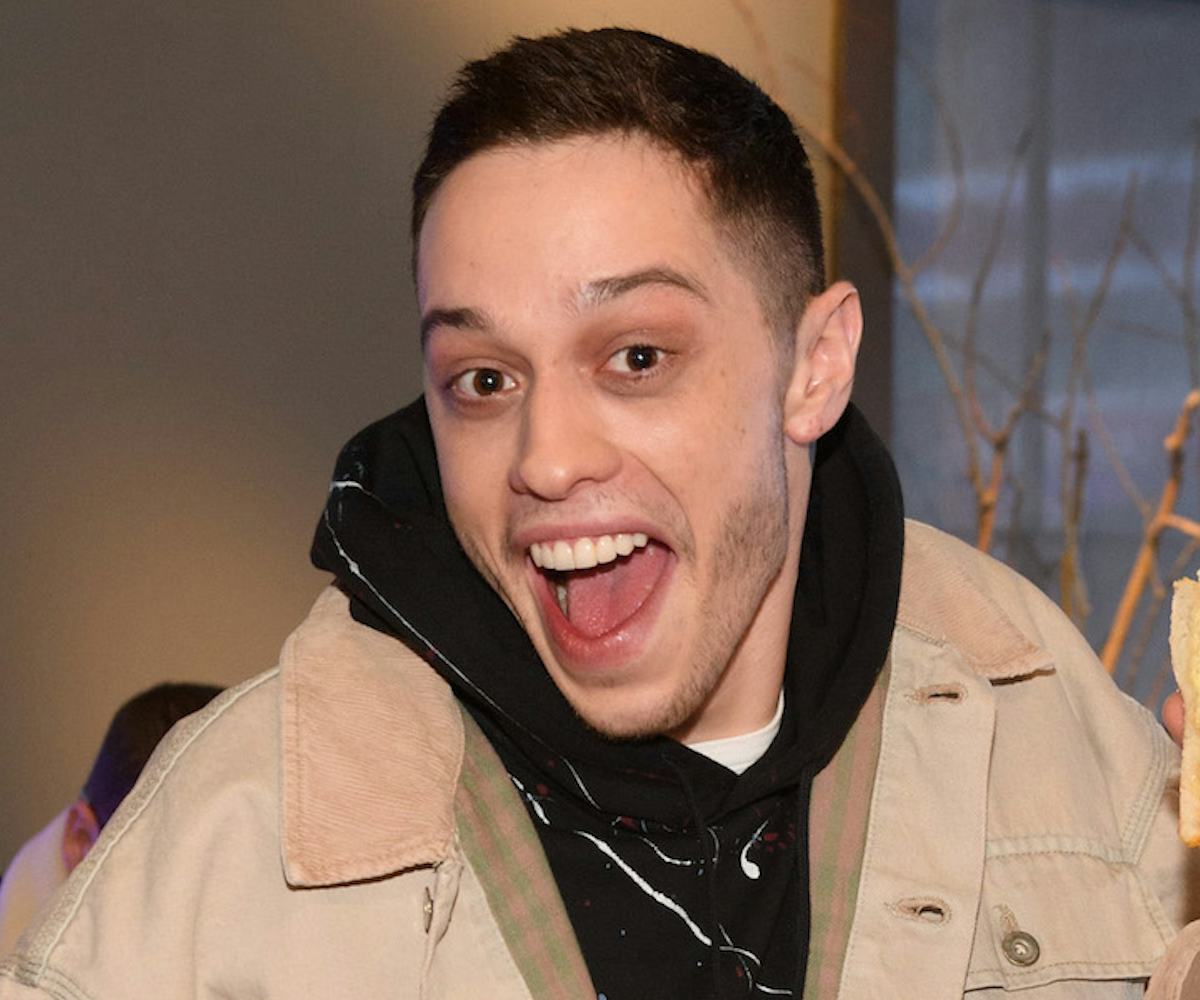 Photo by Daniel Boczarski/Getty Images
Pete Davidson's Unicorn Tattoo Has Big Horn Energy
Kate Beckinsale must be really into magical creatures
Pete Davidson went all in on his latest tattoo, permanently adorning his body with a massive, black-ink unicorn. Based on the Instagram photo shared by artist Ryan Mullins of Top Shelf Tattoo, it appears that the unicorn takes up the majority of Davidson's right forearm, with the horn driving up into his bicep. The unicorn is in possession of some truly incredible muscle tone, with every single ripple boldly accented by the shadow work.
Clearly, Davidson is an old pro at getting tattoos (and getting them covered up after breakups). In a live shot shared by Mullins, Davidson looks bored by the idea that he might be in pain. I would love to know what he has named the unicorn, or even, what inspired him to get such a large rendering of a mythical creature.
Recently, a candid photo of Davidson making out with his new girlfriend, actress Kate Beckinsale, at a hockey game, as Queer Eye star Antoni Porowski stared blankly off into the distance in a nearby seat, became the hot meme-of-the-moment. Even Beckinsale was drawn to comment on one of the particularly funny iterations. Maybe, Davidson's next tattoo could be an artistic rendering of this modern renaissance portrait? I'd be into it.