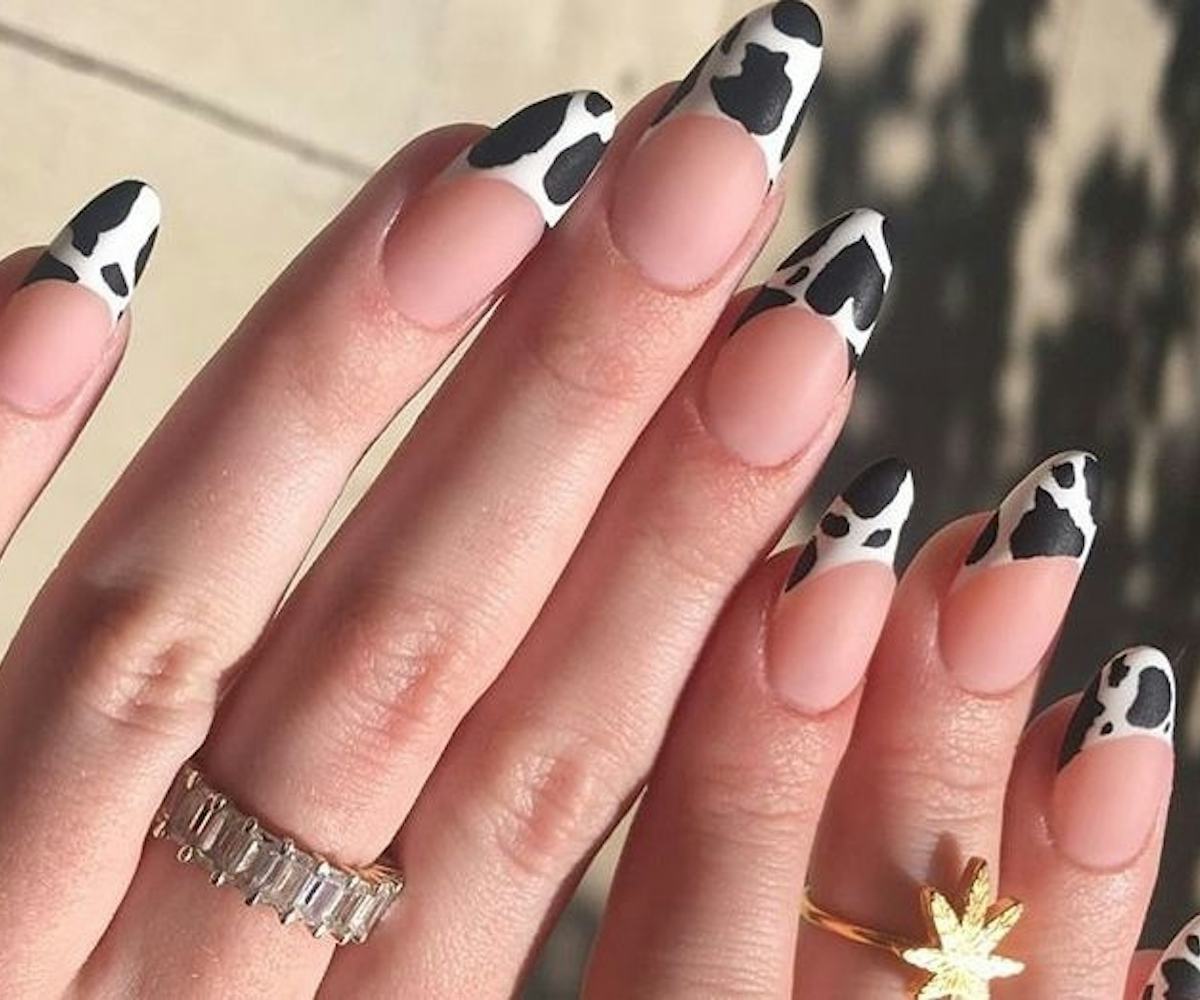 Screenshot via s.paige.a Instagram
5 Fall Nail Art Trends That Are Blowing Up On Pinterest
Be prepared to see them everywhere very soon
If you've ever struggled to figure out which nail look to try out next, then congratulations — you're not alone. Picking out art for your next set or choosing a design to try at home is tricky, especially if you're indecisive like I am. That's where Pinterest comes in: Aside from being my favorite place to plan an exorbitant, nonexistent wedding, it's also my go-to for saving manicures to try out later. Now that fall is upon us, I'm ditching my yellow nails for something that feels a little more, well, fall, and luckily Pinterest just released the nail trends blowing up on the site to help me do just that. The most popular trend of all is VSCO nails (are you even surprised?), which is up by 7000 percent in search, with tortoiseshell nails following not-so-closely behind at almost 2000 percent.
See the top five trending looks ahead, and get prepared for your next trip to the salon.
Tortoiseshell Nails
We've been seeing tortoiseshell nails for awhile now, but now that fall is upon us, expect to see them all over your Instagram feed. The photo-worthy nail trend is the perfect complement to knits and neutrals — bonus points if you pair them with tortoiseshell sunglasses.
VSCO Nails
Perfect for plandid photos of you gripping your HydroFlask, VSCO nails take the popular multi-color nail trend and turn them Easter-pastel. Think rainbow, but desaturated. Our favorite iteration features mint, yellow, peach, lavender, and pink nails, but feel free to do what you want. This is one of the easiest trends to try — all you have to do is paint your nails a few solid shades.
Cow Print Nails
The yeehaw agenda has made its way to our fingertips. Expect to see this easy-to-copy nail look on your favorite downtown girls, and don't be afraid to try it for yourself. To get the look, all you'll need are black and white nail polishes (with some brown if you're feeling artsy) and a stiff brush. Feel free to splotch with abandon, and perhaps try to use a cow photo for reference.
Milky Acrylics
There's something very satisfying about fresh acrylics with a translucent, milky polish on top. It's not quite white and has the subdued elegance of an early 2000's nail trend come back to life. To take it to the next level, add a layer of glitter on top for added sparkle.
Black Marble Nails
Maybe it's Halloween, or maybe people are tired of plain old marble, but black marble nails are up 1000 percent on Pinterest. The combo is undeniably chic: The vampy shade is sophisticated and the pattern gives it a little extra something. The best part? It can be worn on every nail or used as an accent on just a few.