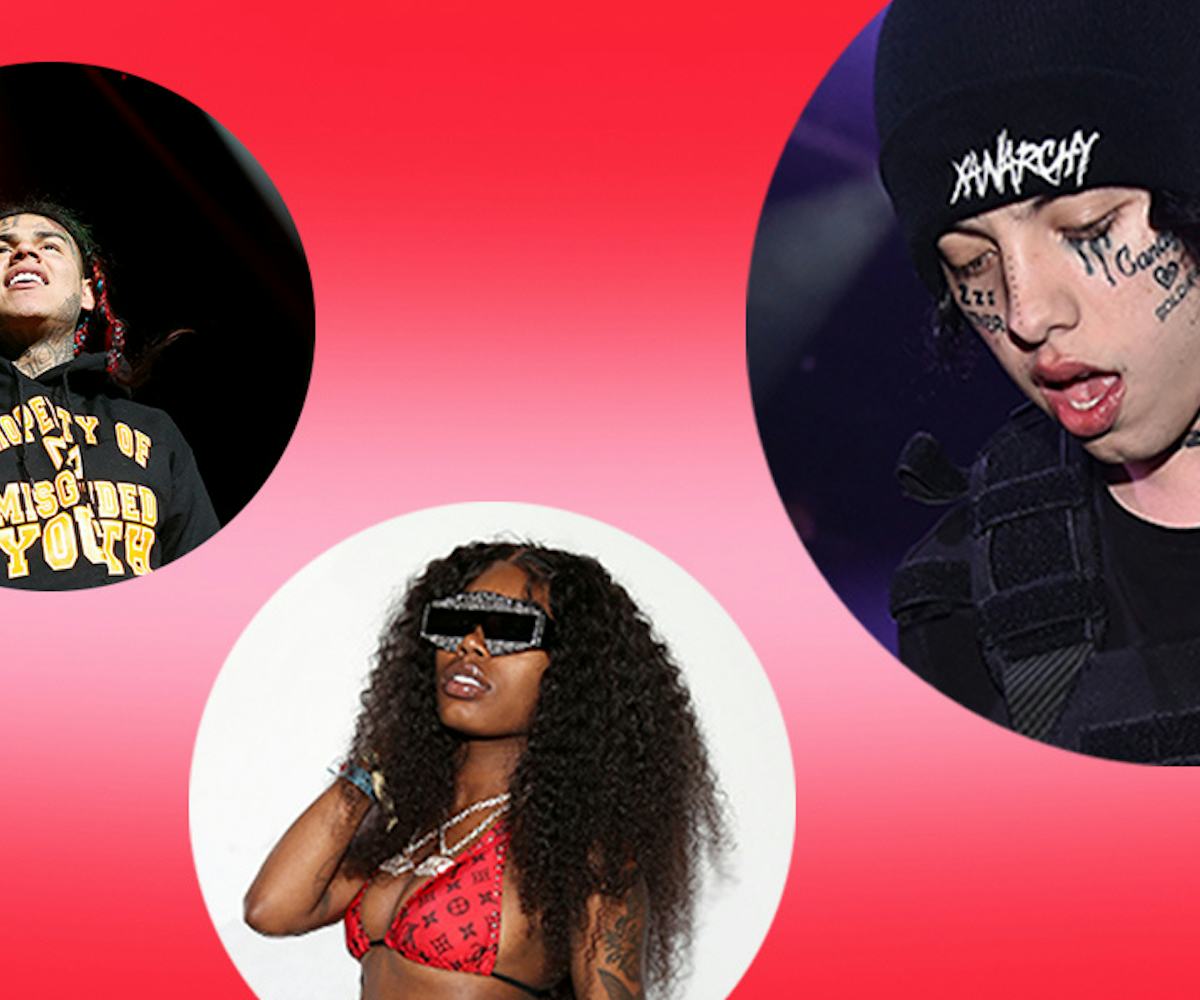 Photos by Cassidy Sparrow/Getty Images, Theo Wargo/Getty Images, Bennett Raglin/Getty Images
Pornhub Released A Valentine's Day Album, And It's Not Great
Alleged abusers don't make for a sexy mood
Pornhub released a Valentine's Day album a day ahead of the holiday, because, of course, it would? And... it's not great. Blac Chyna opens it up with a raunchy bit of spoken word spon-con, name-dropping the site a handful of times, and it's all downhill from there.
Let me be clear: It's not about explicitness, it's the artists they chose to tap to contribute to the project. If my partner ever hit play on a song that had Lil Xan repeating "She a bad hoe," I'd immediately put on a turtleneck and sweats and tell him to take a hike.
Even less sexy? Tekashi 6ix9ine, who pleaded guilty to the "use of a child in a sexual performance" and has been charged with assault, appears on the third track "LANES" with Lil AK. Just last week, Tekashi 6ix9ine's ex-girlfriend Sara Molina described his alleged abuse and rape in great detail. Any playlist or EP I'd want to listen to—especially on Valentine's Day—would at least have the decency to only include artists who respect women.
Pornhub launched a record label back in 2014, and then didn't really do anything with it, so maybe this—along with the fact that it tapped Kanye West for its namesake awards—is a sign that the site holding the largest monopoly on porn content at the moment is eyeing the music industry once again. Hopefully, in the future, it'll work with less controversial artists (and let Blac Chyna shine without having to repeatedly talk about the site).
Check out the EP below, if you want. But if you're trying to set the mood and also not support abusers, I'd steer clear.