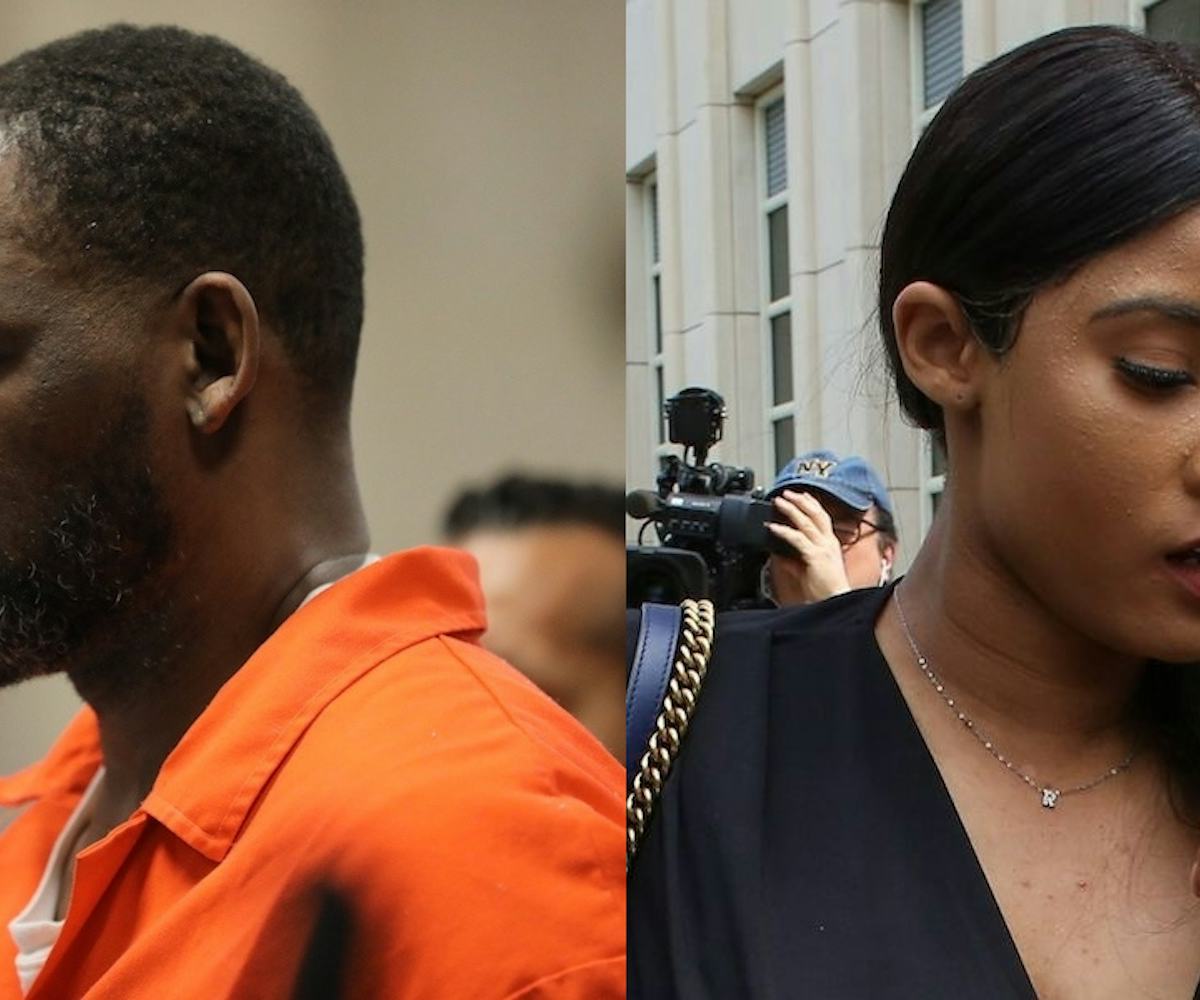 Photos by Antonio Perez - Pool, KENA BETANCUR/AFP via Getty Images
R. Kelly's Girlfriend Alleges He Forced Her To Have 2 Abortions At His Compound
Joycelyn Savage shared new harrowing details in a Patreon post
UPDATE 9/26/2019 4:47pm: Patreon has taken down the page allegedly belonging to Joycelyn Savage (per The Daily Beast). The company made several unsuccessful attempts to verify the identity of the account's owner. According to a statement from Gerald Greggs, attorney for the Savage's family, Patreon's decision to close down the account "underscores the family's concern for the safety of their daughter Joycelyn. Numbers allegations made by the account were alarming and confirmed details from our independent investigation, therefore we also unsuccessfully reached out to the account."
**************************************************************************************************
Further details have been provided by a survivor of R. Kelly's reported abuse — this time by 24-year-old Joycelyn Savage, one of Kelly's girlfriends. In a series of posts to Patreon on Sunday, per The Daily Beast, Savage describes Kelly's "abusive" behavior, alleging that the disgraced singer forced her to have an abortion on two separate occasions within his compound, in addition to other physical harm inflicted.
"I never had surgery done in my life so that was really shocking and a scary moment for me," Savage says on her forced abortion, adding, "he didn't want me going to the hospital because the news would break out." Her first pregnancy occurred in 2016, and the second in 2018.
Savage shared graphic details of the abuse, claiming Kelly "grabbed [her] and choked [her] until [she] blacked out" after she mistakenly referred to him as "babe" rather than one of his preferred nicknames. She continued, "I had bruises around my neck, and I was told by him to wear a turtle necks or a scarf to cover them up whenever he would take me out in public," adding, "I was frightened to tell anyone about this because of what he may do next."
Further in Savage's Patreon posts, she opens up about how his manipulation and abuse affected her mental health, as well as her knowledge of other young women being brought into the compound. According to Savage's Instagram, she will be posting more of her story daily in new Patreon posts. Kelly is currently awaiting trial on 13 counts, including child pornography, enticement of a minor, and obstruction of justice; his trial is currently set for May 18, 2020.