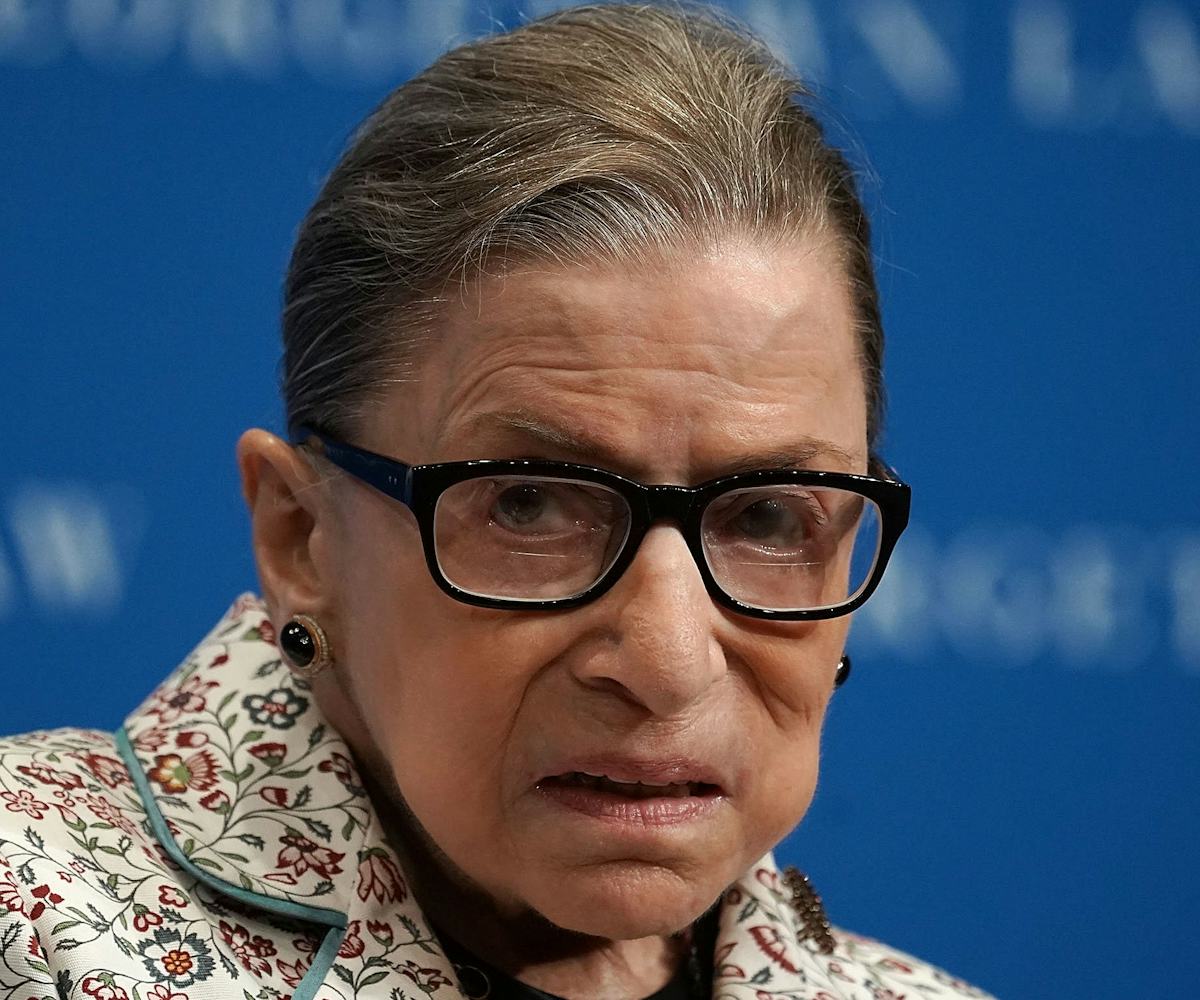 Photo by Alex Wong/Getty Images
Vandalized Ruth Bader Ginsburg Poster Is Being Investigated As A Hate Crime
It was vandalized with anti-Semitic graffiti
Supreme Court Justice Ruth Bader Ginsburg's likeness was vandalized with anti-Semitic graffiti in a New York City subway station. It is now being investigated by the New York City Police Department as a possible hate crime.
At the Nassau Street stop in Brooklyn's Greenpoint neighborhood, a poster promoting the 2018 book The Unstoppable Ruth Bader Ginsburg: American Icon was vandalized with what appeared to be permanent marker. A swastika and the words "die Jew bitch" were written on her face, which appears on the cover of the book.
The offensive vandalization was reported to the @NYCTSubway Twitter account by user @Chevi_F, whose account is private. The MTA has since alerted the NYPD to the incident, which is now being investigated. "We have zero tolerance for hateful imagery anywhere in our system," the MTA's response read.
The MTA has since restored the poster to its original form, showing that the "offensive imagery" was removed "immediately after NYPD had collected evidence for its investigation."
In addition to it being illegal to deface a poster in New York City, this incident should qualify as a hate crime as it involves obvious hate speech and is clearly motivated by a bias against Ginsburg for her religion.