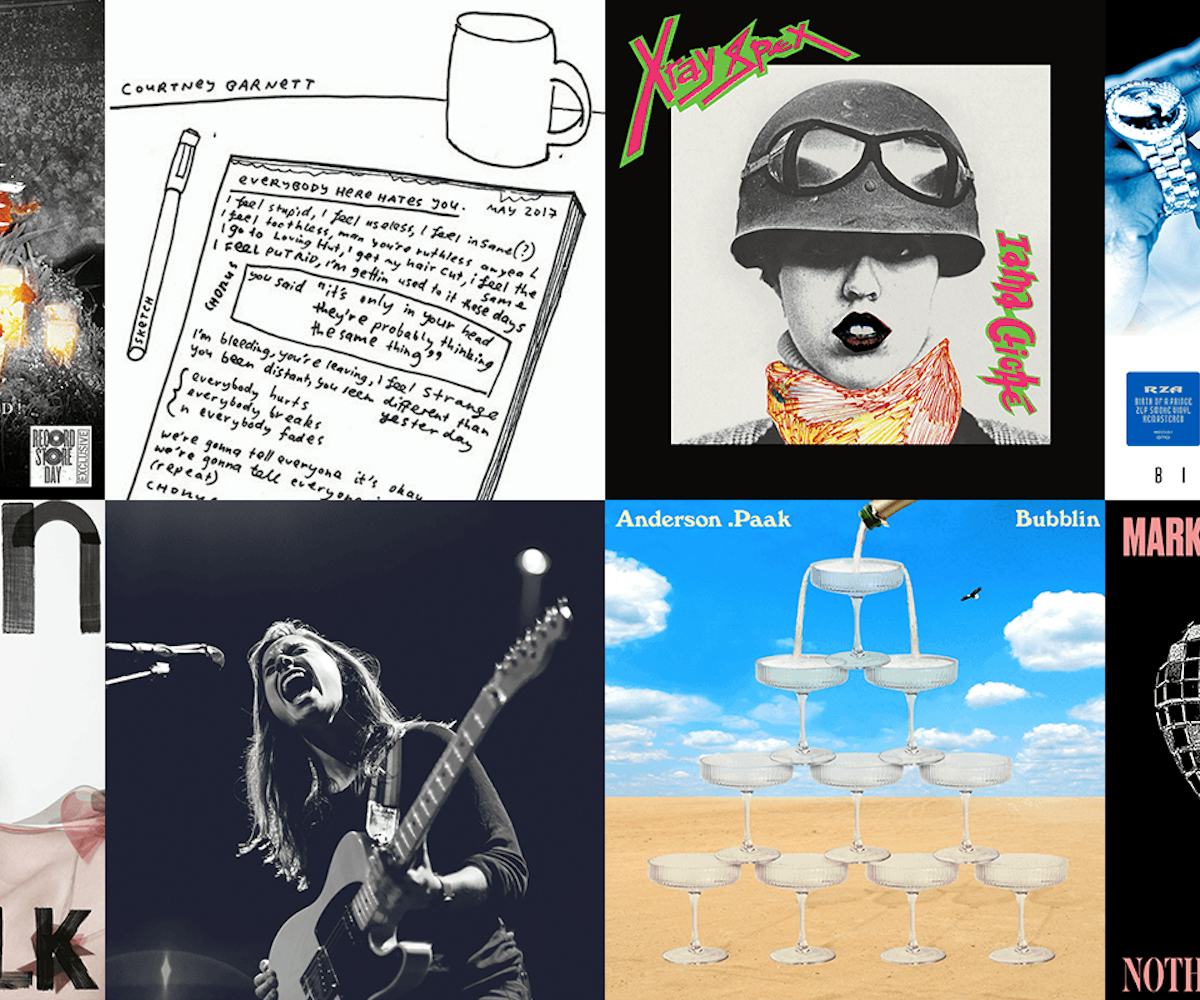 Your 2019 Record Store Day Cheat Sheet
A guide to navigating this year's exclusive offers
Record Store Day 2019 is fast approaching, and before you queue up to grab all your favorite records before they disappear from the shelves forever, NYLON has a guide to prep you on everything to keep an eye out for. As always, there's a stellar mix of original releases and vintage favorites remastered or getting the vinyl-treatment for the first time ever, which means no matter where your tastes fall on the genre-spectrum, there's a must-have for you.
To be honest, I never knew I needed Teyana Taylor's "WTP" until I was digging through the full list of RSD releases, but now that I know it exists there's no way I'll be going home without it. If you are a sucker for colored vinyl (aren't we all), some extra-special colorways will be available on classic records this weekend, including a smokey blue version of RZA's Birth of a Prince.
On Saturday, April 13, head to your local record store with coffee in your hand and music in your hearts, and may the odds be in your favor. Peep through the gallery below to see every record that'll be added to my collection this weekend, and—if you have good taste in music—yours too.
I Am A Cliché- X-Ray Spex
Quantity: 500
A 2XLP filled with original single recordings, as well as their live-recorded companions? The perfect gift for every punk in your life.
"Nothing Breaks Like A Heart" - Mark Ronson feat. Miley Cyrus
Quantity: 1500
Unashamedly will buy anything Miley ever puts on vinyl.
Birth of a Prince - RZA
Quantity: 1500
Not only has this iconic album never been on vinyl prior to this year, but the RSD exclusive comes pressed on ~smokey blue~ vinyl.
Body Talk - Robyn
Quantity: 2500
Now when you're singing "Dancing On My Own" at full volume in your living room, instead of Spotify and a hairbrush mic, you can feel just a tad bit classier for the duration of the jam session.
Weezer - Weezer
Quantity: n/a
All those corny, so-strange-they're-perfect covers, but now on vinyl. "Sweet Dreams" truly are made of these.
The Black Parade Is Dead! - My Chemical Romance
Quantity: n/a
If My Chemical Romance is still refusing to reunite and give fans what they really want, at least this glorious live album will be available to spin as we drown in a pool of our own emo tears.
"Everybody Here Hates You" - Courtney Barnett
Quantity: 2000
You know that single she just dropped yesterday? Yeah, it's already coming to vinyl, but you'll have to act fast. Her 2018 track "Small Talk" is featured as the b-side.
"Bubblin" - Anderson .Paak
Quantity: 3000
A cream-colored 7" perfectly matched to this bougie track.
Live at the Fillmore - San Fermin
Quantity: 1000
Recorded in tandem with their forthcoming documentary, San Fermin: No Promises, which encapsulates the five years of the band's rise.
"Red Door"/"Conversation Piece" - Julien Baker
Quantity: 4000
She's putting studio recordings of your favorite never-before-released favorites onto red vinyl. The best kind of RSD gift an artist could give, TBH.
For Young Hearts - Soccer Mommy
Quantity: 1800
While you'll be able to get this record after Record Store Day has come and passed, fans won't want to wait. For RSD only, For Young Hearts was pressed to green smoke vinyl and comes with a custom Soccer Mommy poster.
"Gonna Love Me"/"WTP" (Remixes) - Teyana Taylor
Quantity: 800
"WTP"? On Vinyl? There's never been anything more on-brand for me.