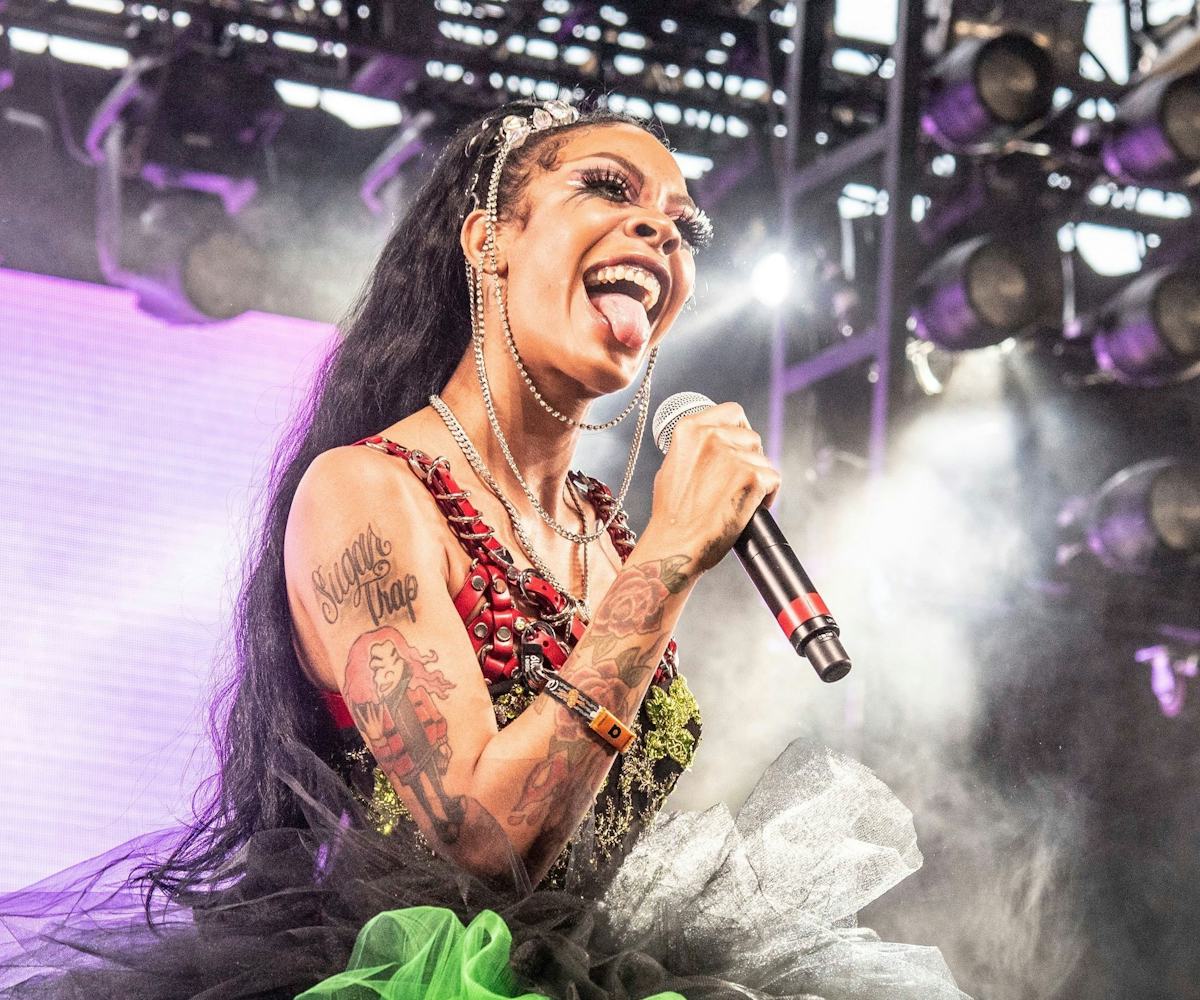 Amy Harris/Invision/AP/Shutterstock
Rico Nasty Wore Eyeliner On Her Cheeks, And Now You'll Want To, Too
I, like many others, bobbed around in my seat as Rico Nasty bodied her XXL Freshman Cypher verse, but truthfully I also couldn't stop staring at her makeup look. Hip-hop's favorite scream trap queen applied ultra-graphic black liner on both eyes in a scythe-like fashion, and now I'm trying to figure out if I, too, need to start wearing my liner down to my cheeks.
The answer is no, I (probably) shouldn't, but that won't stop me from trying (even if I never make it out of the house with it on).
Although her hair is mostly covered with what appears to be a Louis Vuitton shawl throughout her performance, the few moments in the beginning, reveal an intricate web of barrettes and hair clips that take me all the way back to Sundays spent adorning my puffs with different shapes and colors. It's a playful spin on the hair clip trend, and makes me want to find that long-forgotten bin packed with scrunchies, bubbles, and beads.
And if that isn't enough inspo, for the XXL Freshman show, Rico rocked a purple-to-green ombré wig that gives off big mermaid energy (Ariel's outfit could never). Her more neutral makeup—slayed by longtime collaborator Scott Osbourne Jr.—complemented the bold hair perfectly. "I give you Glamour girl [Rico]," Osbourne shared in an Instagram caption. Let this be a reminder that the Trust Issues rapper can effortlessly be both edgy and glamorous.
Watch the cypher, below.