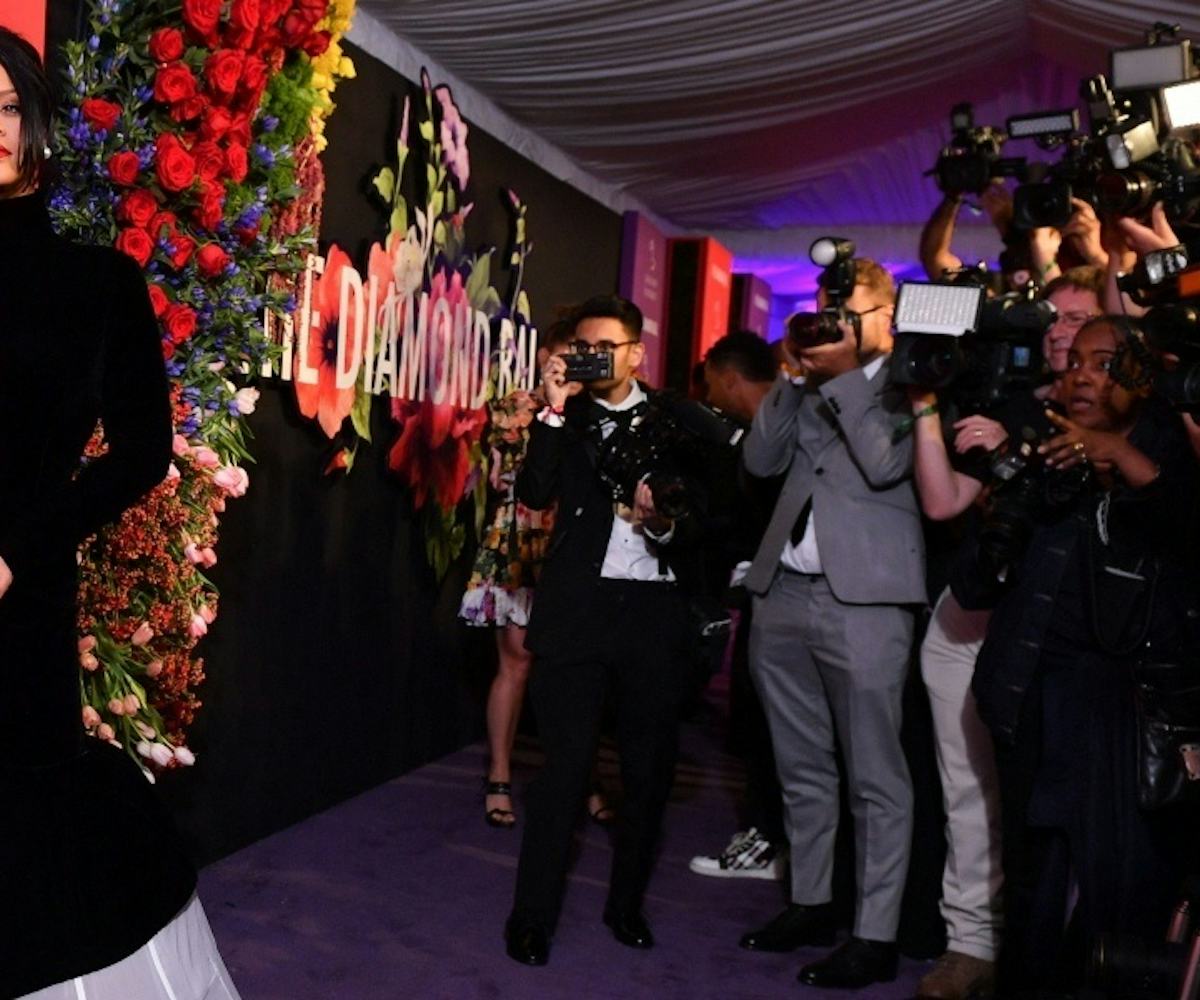 Photo by Erik Pendzich/Shutterstock.
Rihanna Delivers An Ode To "Impeccable" Black Women Ahead Of Diamond Ball
Her comments will get me through today
Last night was Rihanna's annual Diamond Ball. The gala, now in its fifth year, benefits the Clara Lionel Foundation which supports education, health, and emergency response programs globally, and sees a smattering of extremely wealthy and very famous people coming together for a good cause. Ahead of the event, Rihanna spoke to ESSENCE magazine on the red carpet and gave the outlet an earful on what being a Black woman means to her. Her comments will now sustain me for the rest of the day and into the weekend.
"I'm a Black woman. I come from a Black woman who came from a Black woman who came from a Black woman, and I'm going to give birth to a Black woman," she began. "It's a no-brainer. That's who I am. It's the core of who I am in spirit and in DNA. And I always stand up for who I believe in and who I love and who I know and who I respect." According to RiRi, she got this sense of pride from her mom. "My mother has raised me to be an incredible woman and she's a strong incredible example of what to be and how to fight obstacles in life. And I'm sure her mom has also taught her. That's how I'm going to be," she said.
But the kicker came at the end, when Rihanna got overwhelmed at the thought of how awesome Black women are. "We're impeccable. We are impeccable. We're special and the world is just going to have to deal with that." And with that, she posed, handed the microphone back to interviewer, and sashayed away. Energy.
Check out the clip below.