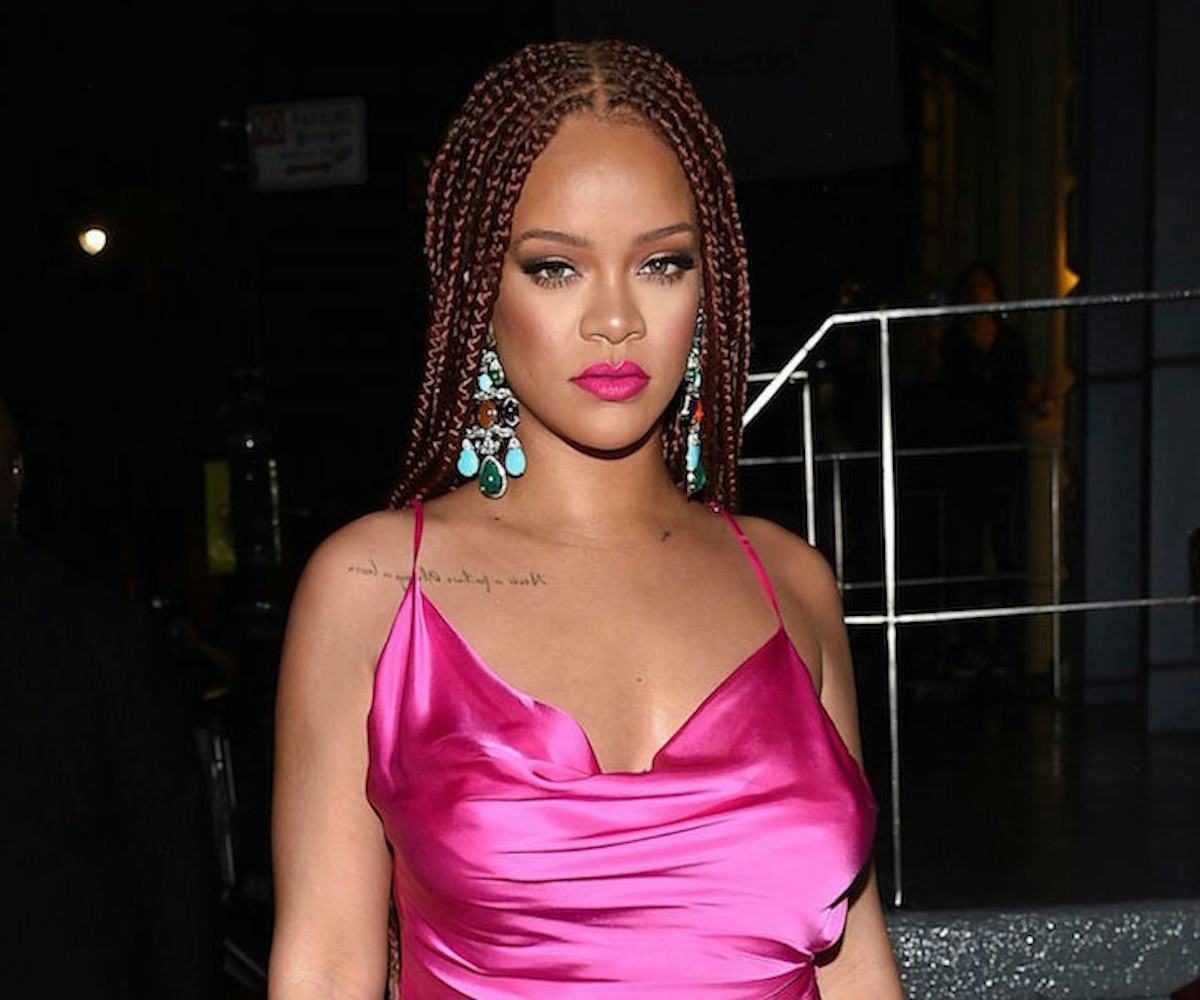 Photo by Evan Agostini/Invision/AP/Shutterstock
Rihanna Has A Mini-Me That Looks *Exactly* Like Her
Rihanna doesn't have any babies, but if she did, I'm pretty sure they'd look exactly like this little girl. The singer slash fashion and beauty mogul posted a photo of her mini doppelgänger on Tuesday and it's pretty hard to believe they don't share genes. How did one child get so blessed to look like Rih? With all the Face App nonsense circling the internet, it'd be easy to just scroll on past thinking Rihanna was just editing her own selfie, but this right here is very, very real.
Mini Rih's name is Ala'a, aka Honeyy, and her mother Bria Kay has been posting pics for well over a year that will have you scratching your head. When Rihanna stumbled upon her lookalike on Bria's Instagram and shared a recent pic, she captioned it, "almost dropped my phone," which pretty much sums up the experience of coming face to face with a tinier, yet exact replica of yourself.
According to Honeyy's Instagram, she's always wanted to be a model, and I can totally understand why. Hey Rih, what do you think about casting your mini-me in a Fenty campaign? I'm ready to see you both rocking power suits, side-by-side.
Oh, and one more thing. Honeyy has the 'tude to hold her own next to queen Rih. Wouldn't be surprised to see her walking out of the function with her Shirley Temple still in hand.