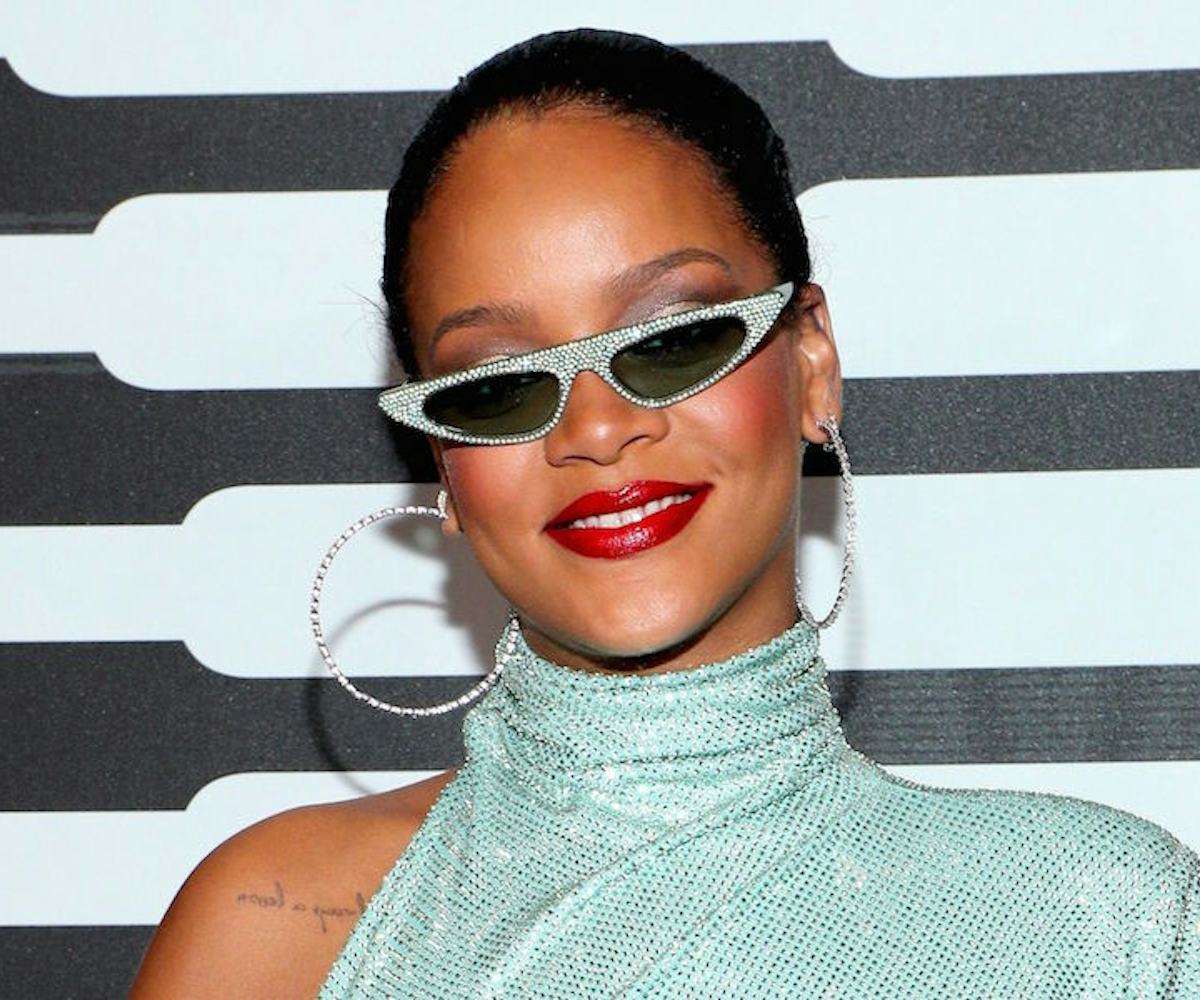 Photo by John Salangsang/January Images/Shutterstock
Here's What Rihanna's Fenty X Savage Show Was Like According To Celebs
Kacey Musgraves called it "a splendid celebration of human form, sexuality, and all women"
The world doesn't get to step inside Rihanna's Savage X Fenty NYFW SS20 show until Amazon reveals it on September 20, but, according to reactions from the celebrities that were there, it was iconic. Normani, Kacey Musgraves, and more have all raved about the show via Twitter, and now I really can't wait to pop some popcorn and stream the whole thing next Friday. Since phones were locked up upon walking into the venue last night, all we have for a recap are post-event reactions from celebrities to go off of until the stream finally arrives.
Normani raved on Twitter, calling it "legit one of the most memorable nights of my entire existence." She continued, "Thank you to the queen herself @rihanna for allowing me to be a part of HISTORY!!!! YOU SET THE BAR YOU HEAR ME."
Musgraves glowed about the event, describing it as "a splendid celebration of human form, sexuality, and all women," which is how I want all NYFW shows to be described as someday. "It made me feel more confident about my own body and the journey of the female spirit," she added. "Well fucking done @rihanna."
Kehlani called it "the most sexy, powerful, inclusive, boss ass fashion show I've ever been to in my LIFE," and Rih, why are you holding it back from us like this? Release the stream NOW.
Bishop Briggs looked like an adorable goth princess, rocking black lipstick to the event and sharing it across socials afterward. "It makes me SO happy 2 see all different shapes and sizes and skin tones on the runway," she wrote, adding, "it's hoW it sHoUld BE aLL thE TIME!!!!!"
Until the day comes when all of us non-celebs can enjoy the magic that went down at Rihanna's show, let us live vicariously through the rest of the reactions that trickle in across the internet.