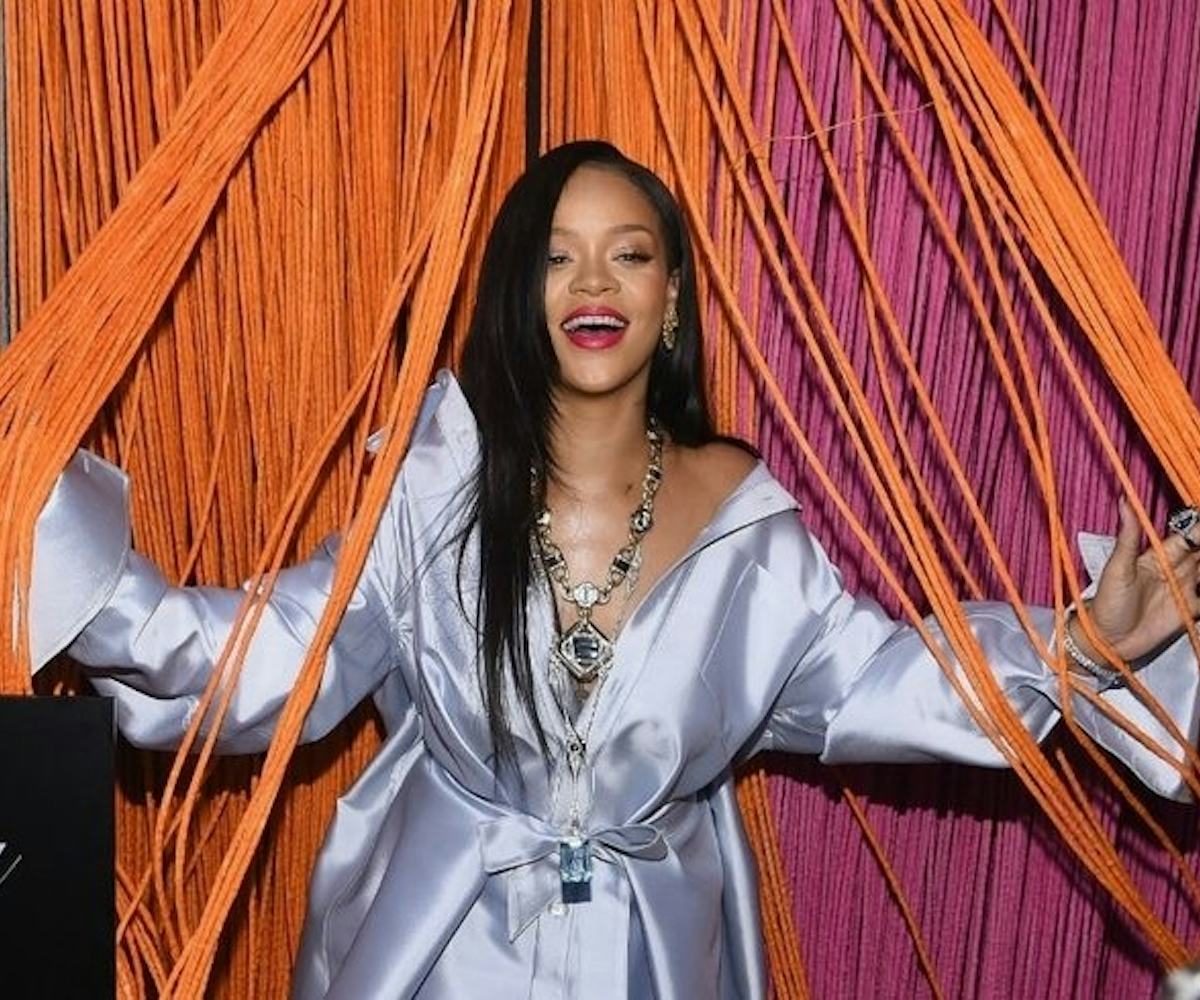 How Did Rihanna Get Richer Than All Your Faves?
According to a new article, she surpassed Beyoncé and Madonna
On the heels of Rihanna becoming the first Black woman to lead a major luxury fashion house with the release of Fenty, Forbes just reported Rihanna's net worth at around $600 million. This makes her the wealthiest female musician in the world.
Given that Rihanna works in music, acting, beauty, and fashion, it's not surprising that she's worth this much. But I was shook to find out that she's wealthier than some of my other faves. According to the article, she is followed by Madonna, who is worth $570 million; Céline Dion, who's working with $450 million; and Beyoncé, who is sitting on $400 million. So how did Bad Gal surpass everyone else on the money team?
Fenty Beauty played a major role according to the report. Owned by LVHM—the same company that oversees her new fashion brand and Sephora, the retailer that stocks the beauty product—Fenty Beauty generated an estimated $570 million. She also co-owns her Savage X Fenty lingerie line with TechStyle Fashion, an online fashion firm. These deals, in conjunction with her record sales and occasional acting roles, have helped Rihanna float right to the top of the earnings pool. With her ninth studio album on the horizon, her words in her 2009 single "Hard" have never rung truer: "That Rihanna reign just won't let up."