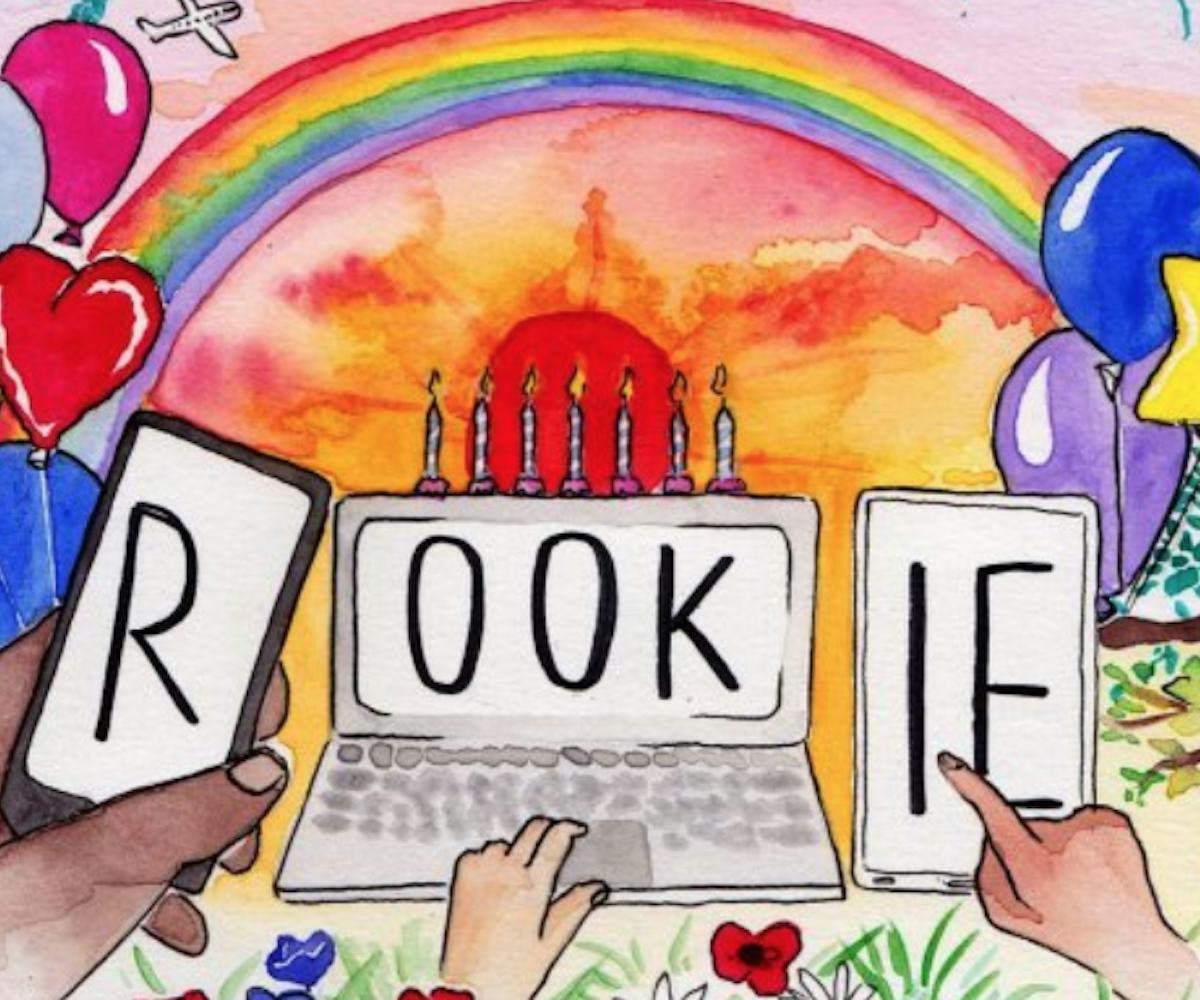 Image Via @RookieMag on Twitter
Tavi Gevinson Announces That Rookie Mag Is Folding
She shared her last editor's letter today
Rookie magazine is folding after seven years, and today, Tavi Gevinson shares her final editor's letter.
The letter, six digital pages of personal anecdotes and commentary on the current status of the media world, is equal parts charming and heartbreaking. She begins by saying:
In one way, this is not my decision, because digital media has become an increasingly difficult business, and Rookie in its current form is no longer financially sustainable. And in another way, it is my decision—to not do the things that might make it financially sustainable, like selling it to new owners, taking money from investors, or asking readers for donations or subscriptions. And in yet another way, it doesn't feel like I'm deciding not to do all that, because I have explored all of these options, and am unable to proceed with any of them.
She goes into describing building her dream starting at the age of 15 (!!!), and how that affected the way she approached business decisions: "I bristled at any mention of those words, at the idea of hiring someone to do any of them, of a five or even two-year plan, of meeting with investors or possible buyers, of crowdfunding or asking for donations."
Gevinson says that, during the Summer of the Scam, she was so overwhelmed by what she thought was Imposter Syndrome that she thought a headline about Anna Delvey, "Meet the Wannabe Socialite Who Scammed Her Way Into New York's Fashion Elite," was about her. She noted, "One problem with thinking you know what you want, with being good at locating words, and with being praised a lot for both of these things, is that it is hard to notice when you are evading the truth."
She goes into saying that what she had was actually "Scammer Syndrome," where she felt like she had promised more than she could offer to investors: "One week this summer, after sending our financial modeling to an angel investor who had already expressed interest, I couldn't get out of bed for days. I couldn't stop crying. I couldn't keep my food down. I threw out all the old explanations for how I was feeling until it could no longer be denied: I was worried she'd say yes, not no." Ultimately she decided to end Rookie with it fully under her control.
Fans and contributors to Rookie have started mourning via Twitter, sharing how the platform changed the way they thought and wrote for the better. Read the entire final letter, which Gevinson notes will stay up, along with the site, for a few months, here.