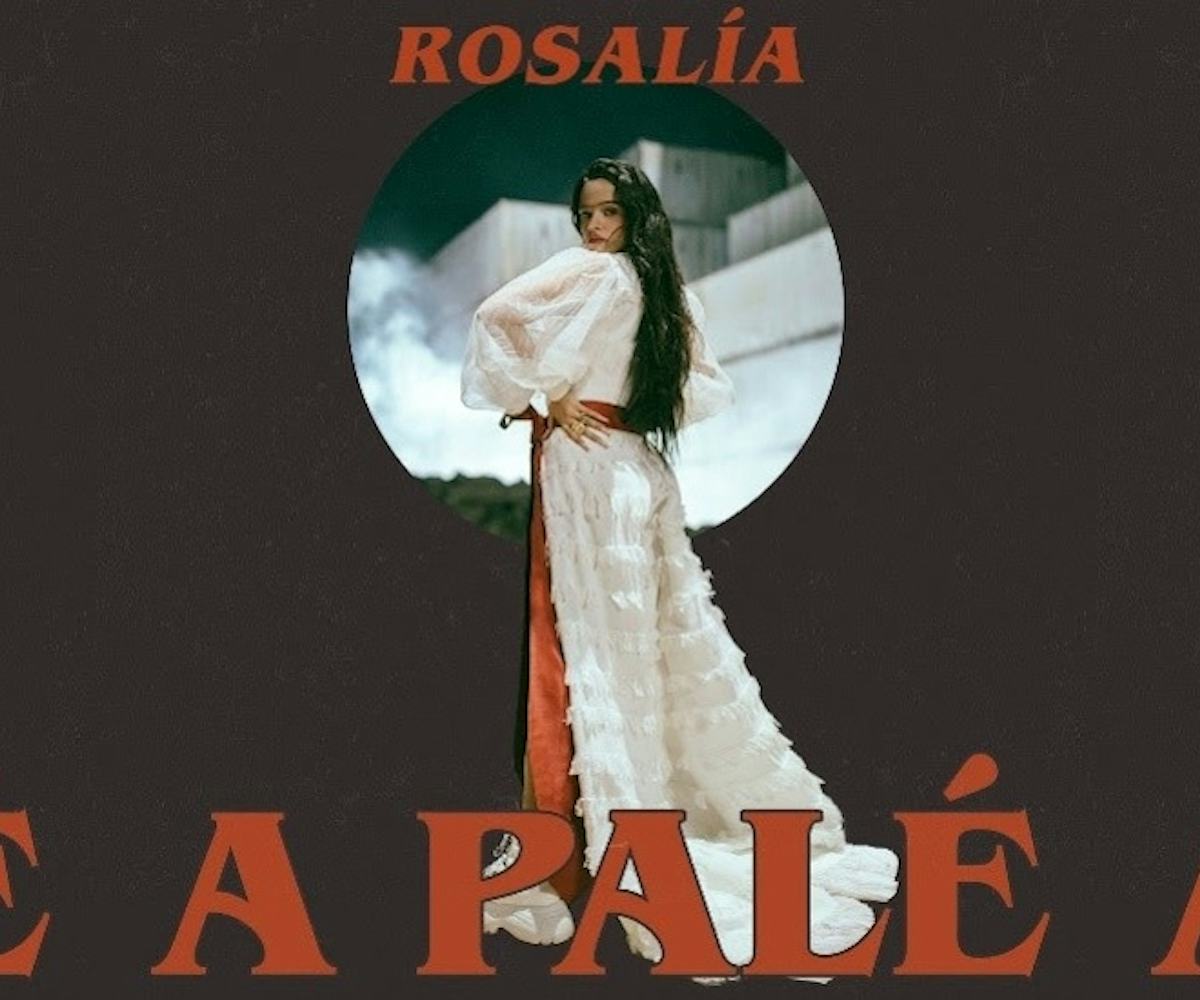 Courtesy of Columbia
Rosalía Pairs A Unibrow And Grills In "A Palé" Video
No one but her could pull this off
Rosalía is queen of a major beauty look, but she's truly topped herself in her new "A Palé" music video. In the clip, the singer dons a unibrow and grills, which was released on Thursday to mark the one year anniversary her album El Mal Querer. And when it comes to the song itself, don't let the first few angelic seconds of Rosalía's vocals on "A Palé" fool you — the bass drops nearly 30 seconds in, and quickly transforms into a hypnotic dance track.
According to a release, the song's title "literally takes its name from the nearly ubiquitous wooden shipping pallets Rosalía was surrounded by for years growing up in an area outside Barcelona dominated by trucking industry," which explains the seemingly post-apocalyptic setting of the video. When Rosalía isn't dancing alone in a single spotlight amongst shipping crates, she's backed by a crew of workers dancing in unison, all donning latex in shades of brown. Rosalía herself trades out her fringed split skirt for tan latex coveralls as she rides down the roller belt of an assembly line.
The imagery all lends itself to the main theme of the song as well; for those who don't speak Spanish, the release clarifies that "the spirit of the song centers around 'Doing it big' — our ability to be strong and carry a lot of weight."
Watch the video for "A Palé" below.