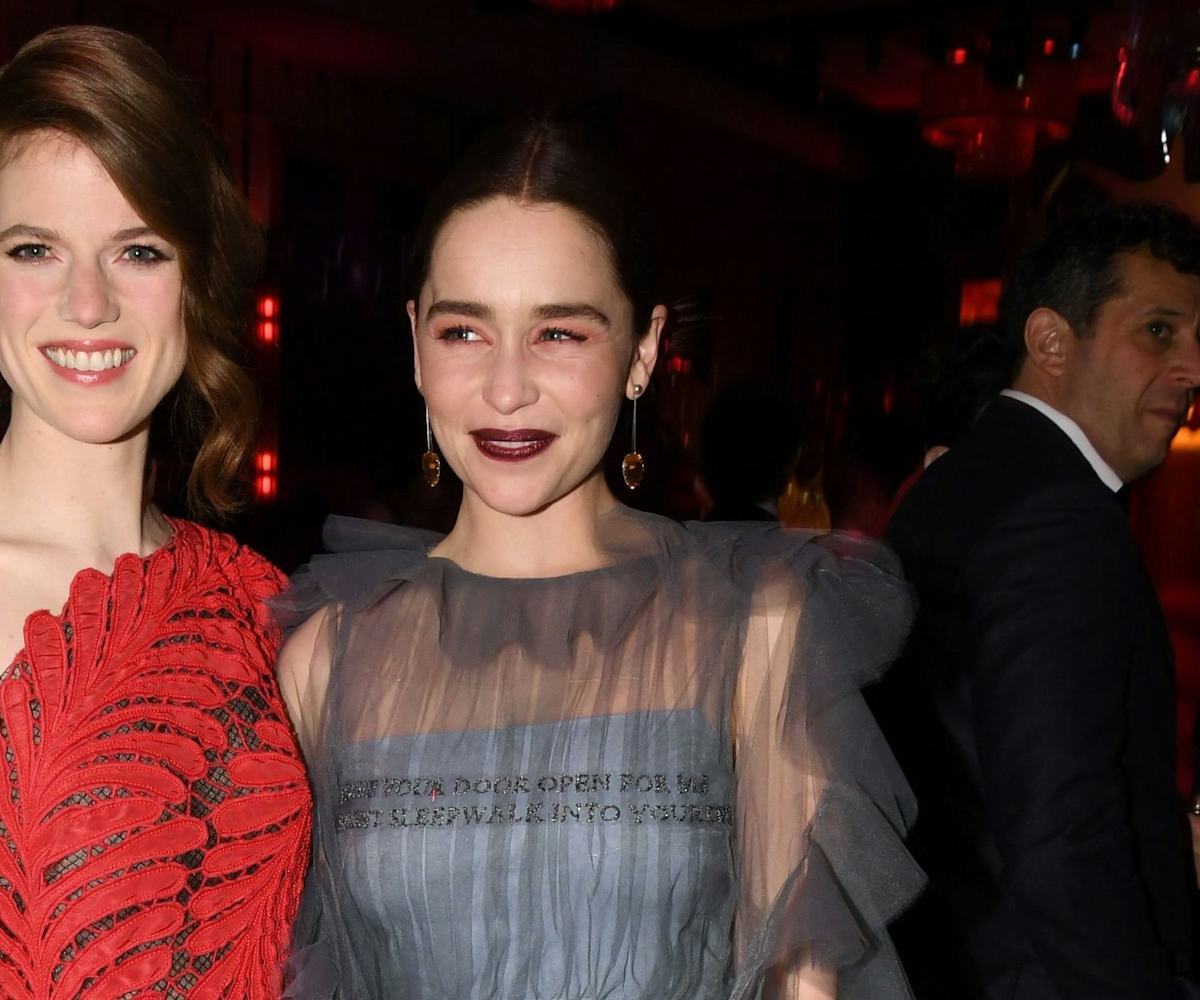 Photo via Andrew H. Walker/Variety/Shutterstock
'Game of Thrones' Stars Emilia Clarke And Rose Leslie Were "Robbed Blind" By Monkeys
While "buzzed off [their] faces" on vacation
Game of Thrones actors Emilia Clarke and Rose Leslie took a relaxing getaway to India together, where all went well before they were, apparently, "robbed blind" by some local monkeys who somehow made their way into their room. So much was taken that I'm sure they're taking legal action against the four tiny guys.
In an Instagram post, Clarke showed a gallery of moments from the trip—including a photo of the bandits. The two traveled to the Ananda Spa in the Himalayas, where they got "buzzed off [their] faces," did yoga, and read books that I'm definitely buying as we speak. But, they probably weren't expecting a run-in with four monkeys in their room.
A corresponding photo shows multiple monkeys causing a stir in their room, snatching apples and what looks to be a tissue. A huge loss! At least the pair have the photo to show the police so they can catch the burglars.
Luckily, it doesn't seem that this tragedy ruined their vacation in the slightest. Clarke finished off her caption with a "corny as hell" sentiment about "figuring out that all you're ever looking for can be found within." Maybe she won't miss her robbed items after all.