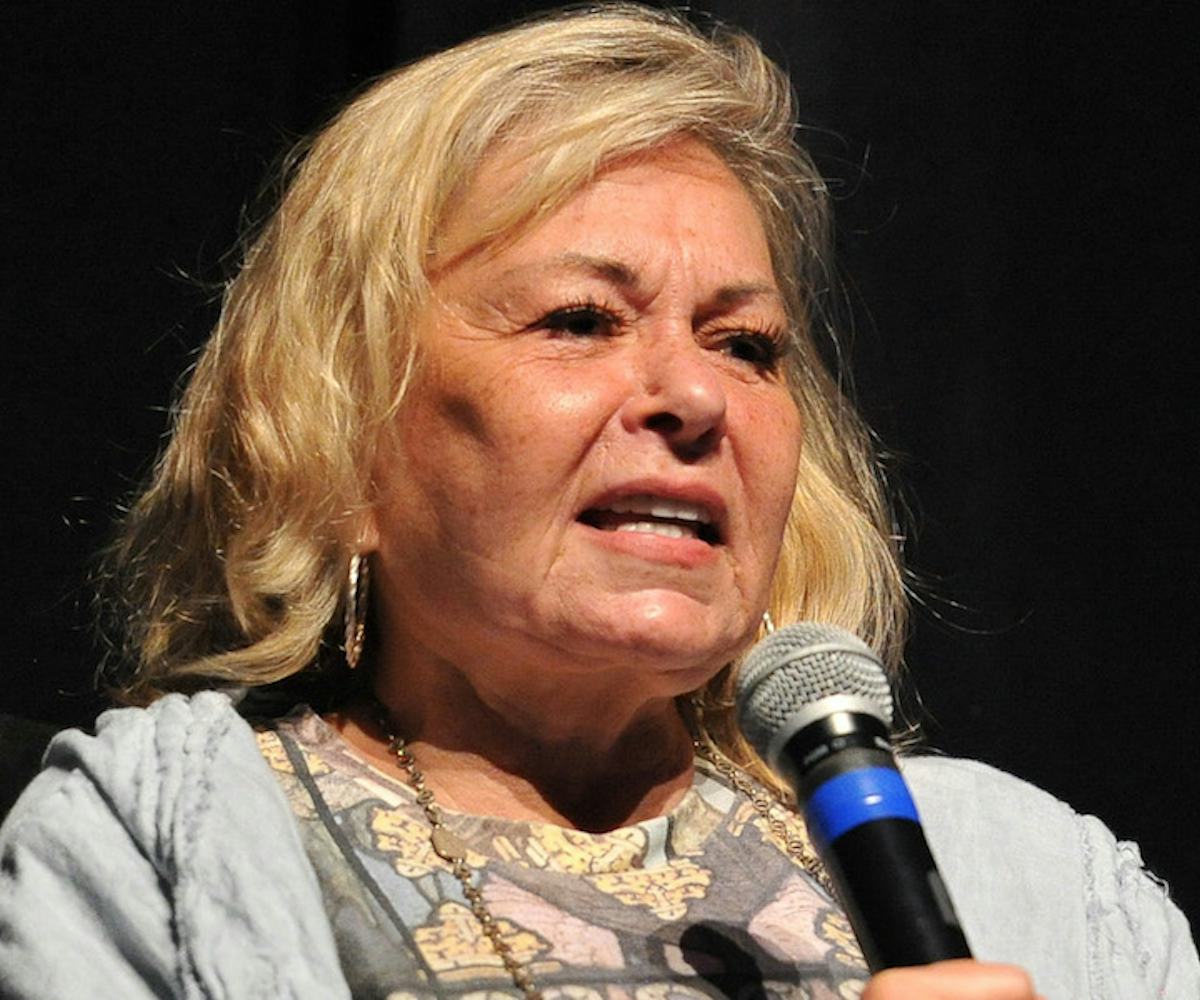 Photo by Rachel Luna/Getty Images
Roseanne Barr Says She "Put The Q In LGBTQ" In New Video
She also went on a rant about using a homophobic slur
Roseanne Barr has stated that she is "queer" in a new video on YouTube, which has since been deleted. Per a report by People, Barr posted a video, titled "The word 'f-g' is h8ful—I put the Q in LGBTQ," this past Easter Sunday. The video is no longer available to view on her YouTube channel.
She introduced her video with a rhetorical question, per People: "The word 'f*g' is a really hateful word, isn't it? Especially when it's one gay calling another gay guy that." She then reportedly asked, "Have you ever been in the middle of one of them hate marriages? It's like, Wait a minute, we're not supposed to say that word. How come you're saying that word? What? Oh, I just can't say the word. Well, I can when I'm in the house, but I can't say it outside of the house. Okay, I get your rules." Though her statements are rambling, it seems that she's attempting to speak on where and when it is acceptable to use homophobic slurs (answer: never, unless you belong to the community they've been levied against). She then stated that "it is a hateful word and you should get rid of it. Get rid of it being spoken."
Later in her rant, according to People, she said, "All that LGBTQ stuff, okay let me just be real. I put the Q in LGBTQ, okay? Because I'm queer as two motherfuckers. I'm queer. I'm alien." It's not clear whether Barr was attempting to identify as queer or refer to the word's outdated meaning as "weird."
She concluded, "I don't belong here with all these people. They make no sense. They are very queer. And that makes me a queer, I guess. I did put the Q in it. Bye."
Barr has previously come under fire for her statements. In March, she called #MeToo accusers "hoes" and suggested that Dr. Christine Blasey Ford should be in jail. Back in May, she was fired from Roseanne after defending racist tweets.
Barr has not responded to People's request for comment on this video.