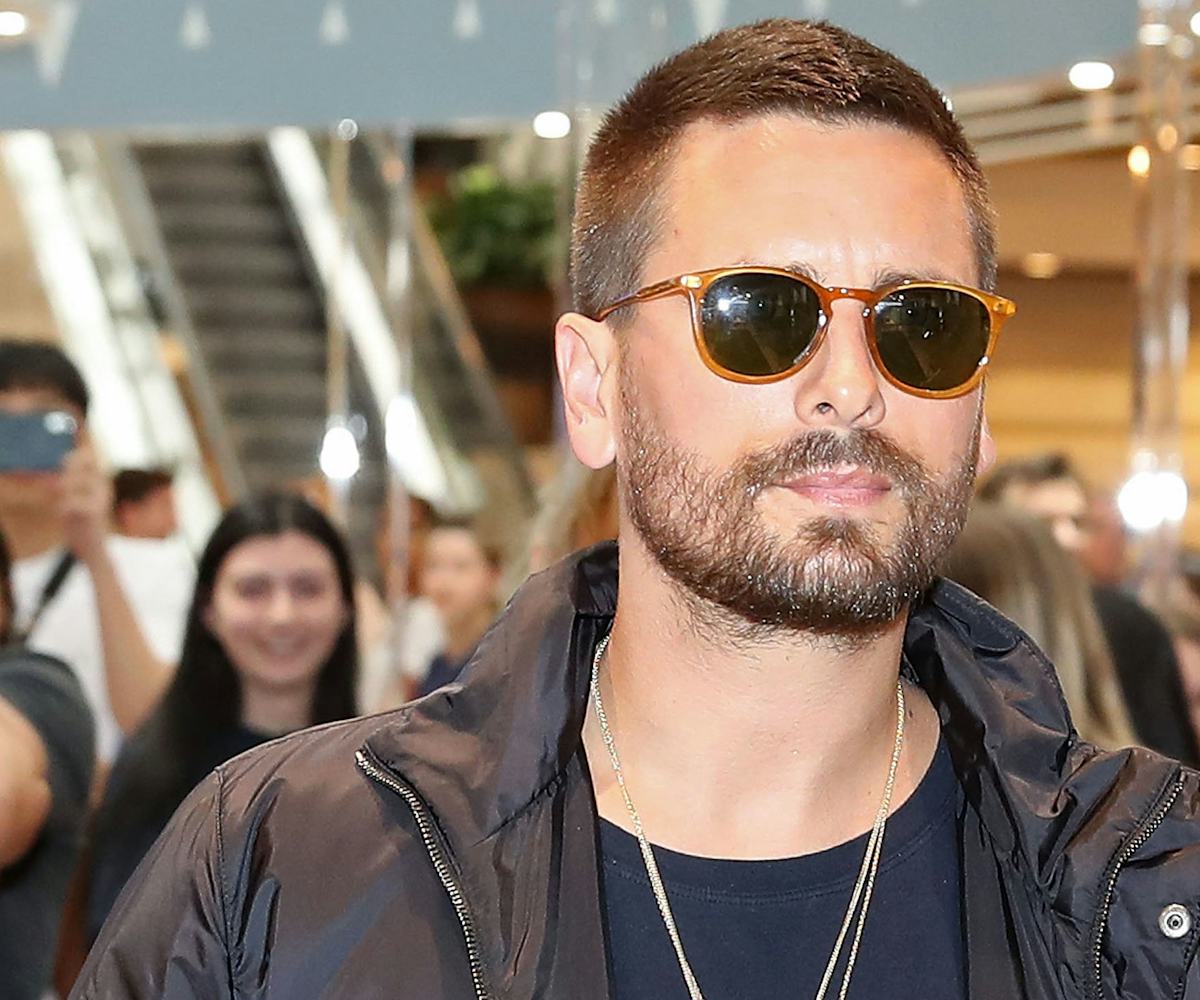 Photo by Scott Barbour/Getty Images
Scott Disick Dragged For "Racist" Photo With Daughter Penelope
"Eating sushi and pulling at her eyes like that hmmm"
On Wednesday, Scott Disick shared a photo on Instagram of himself and his daughter Penelope eating at an Asian restaurant, which is being dragged for what many are saying is a racist pose.
Disick's photo, which he captioned "Best first date of 2019," shows him posing with chopsticks and Penelope stretching her eyes out. Many of Disick's followers have commented on the post to point out that the photo reads as racist.
Although many comments write off the apparent racism, saying that Penelope is just making a "silly face" and pointing out that she's stretching her eyes up rather than out, many more are noting that Disick should have had better judgment when posting the photo. "Eating sushi and pulling at her eyes like that hmmm," reads one comment. "Don't care which direction she is stretching her eye; given the setting [and] the whole context of the photo it's offensive," reads another. "If she was on the beach doing this then yes she's 'just a child making funny faces.'"
Given that Penelope is only six years old, people are calling out Disick's parenting for making her think that the gesture is funny. "She must have seen someone do it to think it's okay," reads one comment. "I don't think she understands racism," points out another, "and no child does until their parents educate them to be."
Looks like Disick isn't worried about the backlash, though: As of publishing time, he has not taken down or addressed the photo.