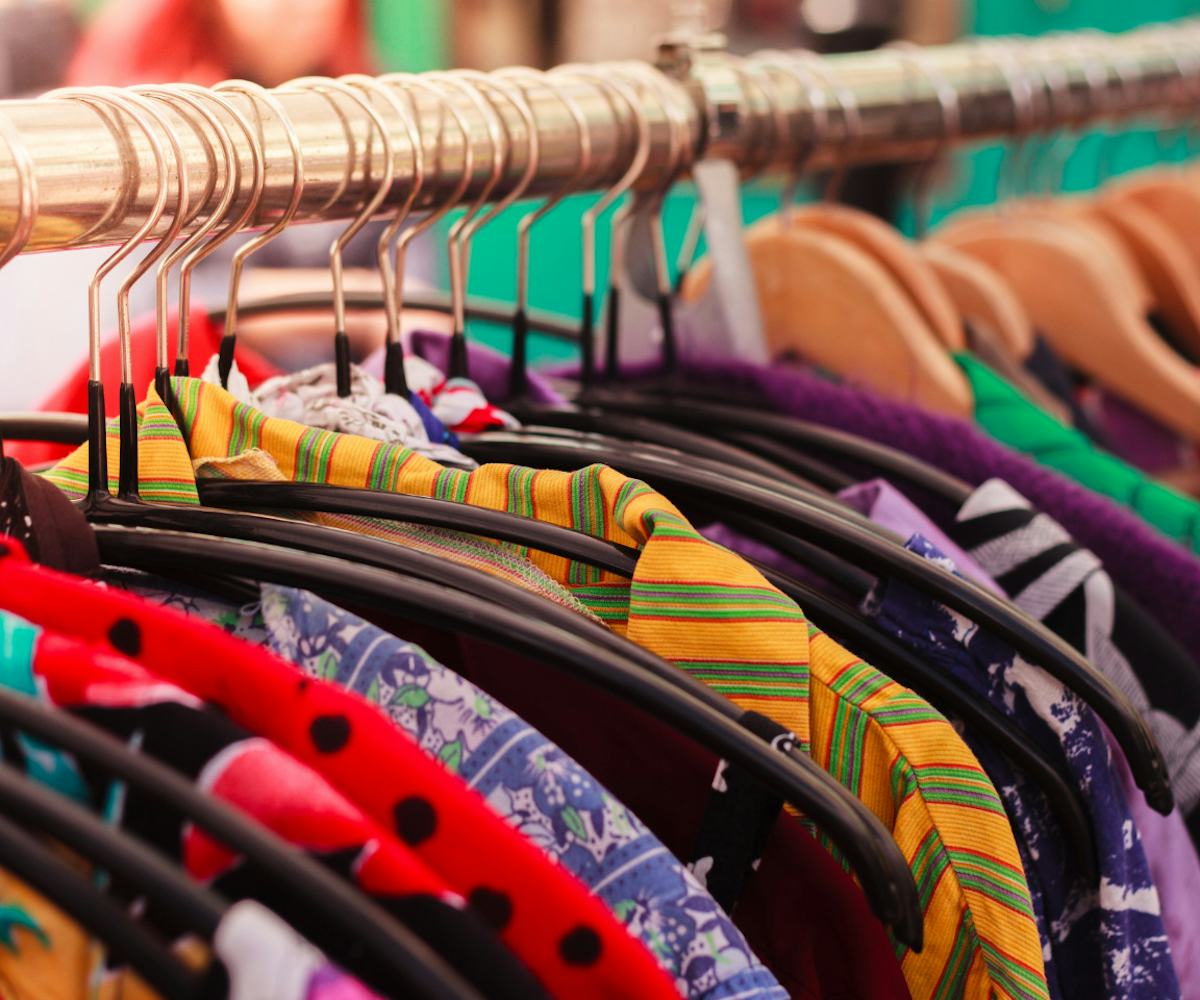 Photo by Lolostock/Shutterstock
Secondhand Items As Holiday Gifts Is A Thing This Year
Studies show this sustainability-minded move is on the rise
While your online consumption might be inundated with holiday gift guides at the moment — and, yes, admittedly we're contributors to this — why not consider giving a secondhand item to your loved ones this season? According to two separate reports released on Wednesday from ThredUp and Mercari, both of which are online marketplaces that offer pre-loved items, this sustainability-minded move is on the rise.
ThredUp's 2019 customer survey notes that 70 percent of its users have plans to buy holiday gifts that have been thrifted, an increase of 75 percent from last year. "Americans are looking for ways to be more conscious of the impact that gifts have on the environment through a new trend of 'responsible retail," says the study. It also seems like Gen Z (8 in 10, to be exact) is most down to gift secondhand stuff.
Mercari commissioned YouGov PLC to survey more than 1,200 American adults for its report, which found that 61 percent are totally fine with receiving a secondhand item as a gift, especially if it's one-of-kind or very rare; the report found that only 4 percent are turned off by the idea. In addition to Gen Z, millennials are more likely to give vintage or thrifted pieces during the holidays compared to prior generations.
The idea of having to scour for these particular types of gifts might seem tedious, but it's actually easier than ever to purchase something used over a brand-new item. Online marketplaces that specialize in resale, such as The RealReal, Depop, Poshmark, Grailed, and the ones mentioned above, are thriving and readily accessible. Plus, even well-known retailers and brands are cashing in on the growing industry, including (dwindling) department stores, high-end designers, and, interestingly, the Kardashian-Jenner family.
So if you find yourself searching for "thrift shop near me" ahead of the holidays, you're certainly not alone: Another study revealed that inquiries for locating secondhand stores are increasing, too.