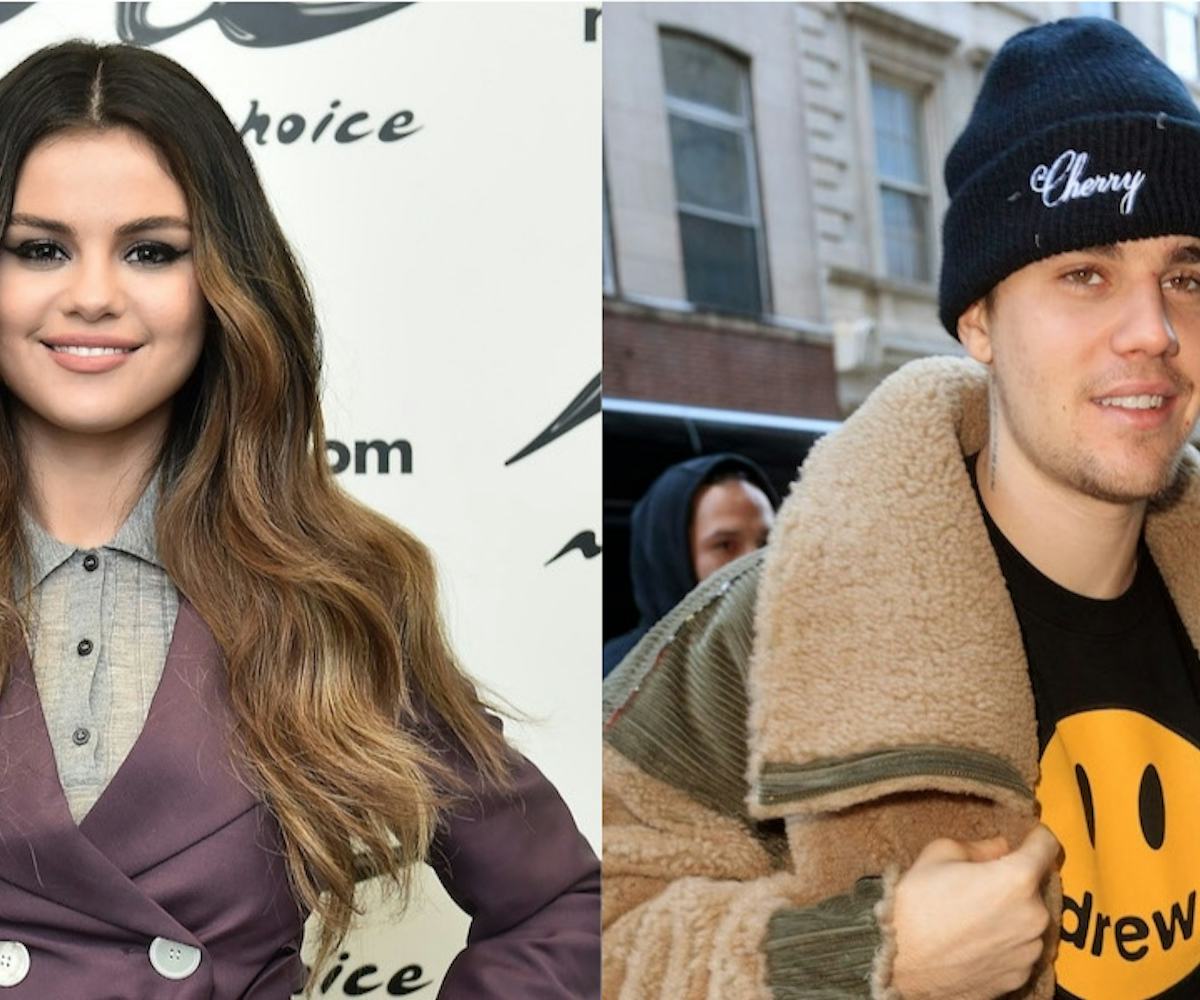 Photo by Steven Ferdman/Getty Images for ABA, Photo by Gotham/GC Images
This Mashup Of Selena Gomez And Justin Bieber Is The Ultimate Breakup Song
It *is* too late now to say sorry, Justin
One attentive fan noticed just how well Selena Gomez's new breakup ballad "Lose You To Love Me" paired with Justin Bieber's 2015 hit "Sorry," and has combined them to create a conversational mashup. The mix, created by producer Andy Wu, is so good that it's already gained over 1.5 million views on YouTube. Though Gomez is still holding down the top spot on the Billboard Hot 100 with her song, I'm pretty sure if this mashup was officially released, she'd be sharing the No. 1 spot with her ex.
Listening to the remix is like "hearing both side[s]" of the story between Gomez and Bieber, as one fan pointed out in the YouTube comments. Now, we can hear what it'd sound like if Bieber pled for forgiveness from Gomez, and she responded by knowing her worth and not taking him back.
Immediately after Gomez dropped "Lose You To Love Me" in late October, fans began speculating that the song was about her relationship with Bieber. It's already generally accepted that Bieber's "Sorry" is about Gomez — the songwriters even called her to give fair warning before the song was released — so mixing the two songs together with that context makes it the ultimate canon breakup song. If we consider "Lose You To Love Me / Sorry" as a breakup dialogue, Gomez definitely got the last word in with her latest single "Look At Her Now" when she pointed out just how good she's doing all these years later.
Listen to "Lose You To Love Me / Sorry" below.