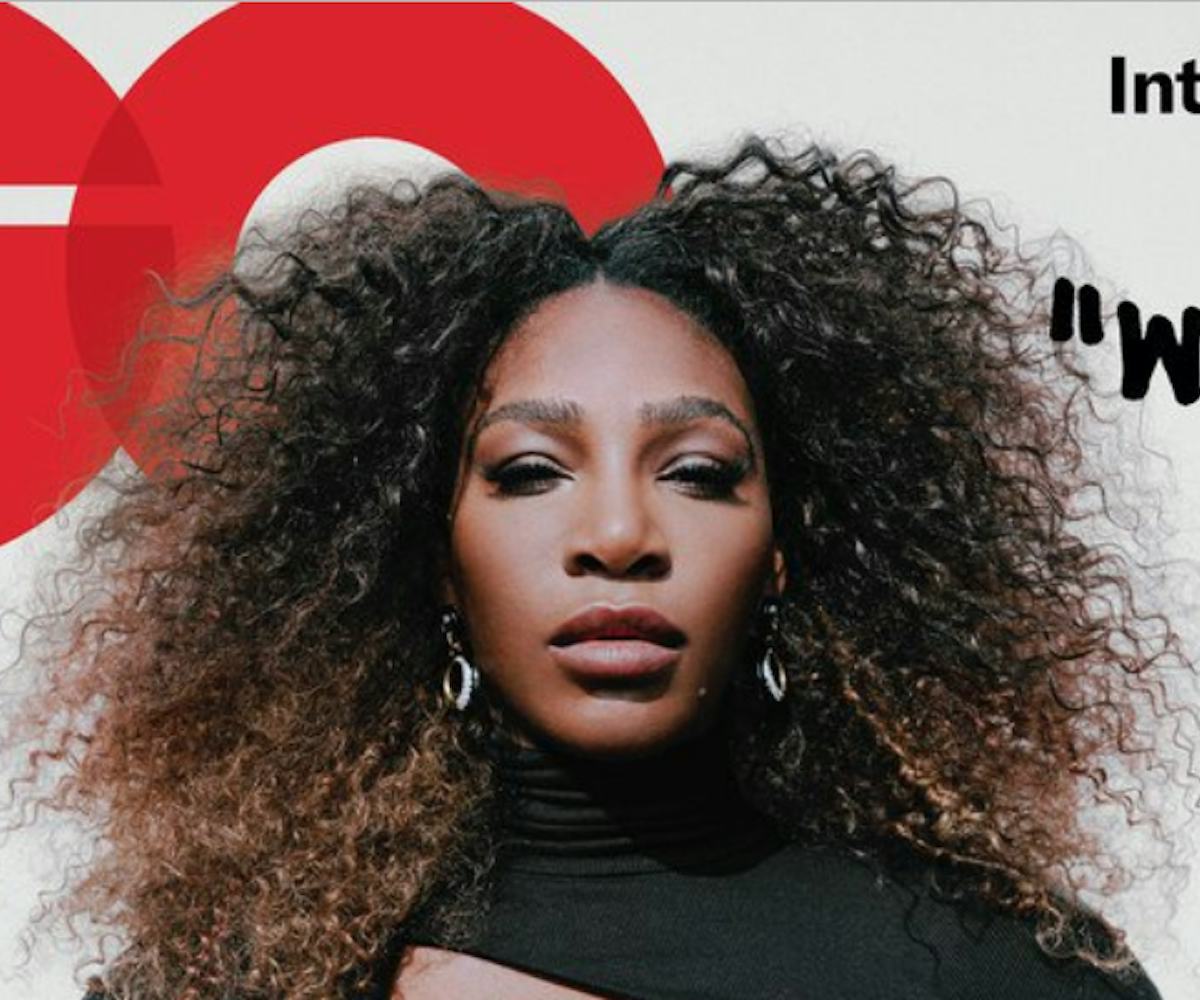 Screenshot via @e_alexjung on Twitter
'GQ' Used Quotations To Describe Serena Williams' Gender
And Twitter is calling the publication out
For the second year in a row, GQ has chosen a woman for the magazine's annual Man of the Year issue. This time, though, the publication made an editorial choice that is leaving readers with questions about the magazine's intentions.
Serena Williams graces one of four covers (alongside Michael B. Jordan, Jonah Hill, and Henry Golding), following 2017's Gal Gadot feature, but one thing is different: the word "woman," on Williams' cover, is in quotations.
Twitter users have laid the covers side-by-side to make the differences in editorial treatment plain to see. Gadot was featured with the headline, "Wonder Woman of the Year," while Williams is referred to as just "the champion."
However, GQ notes that the handwriting on the cover of the magazine was done by Virgil Abloh, artistic director at Louis Vuitton and designer behind Williams' sportswear, who is known for his use of quotes. Still, though, not everyone is aware of Abloh's style signature, and thus the GQ editorial team should have considered the ways in which putting "woman" in quotations is a reminder of the racism and sexism to which Williams has been subjected throughout her career.
Even though the editors didn't consider that, Twitter did and, as such, is calling them out.
Serena Williams has yet to comment.