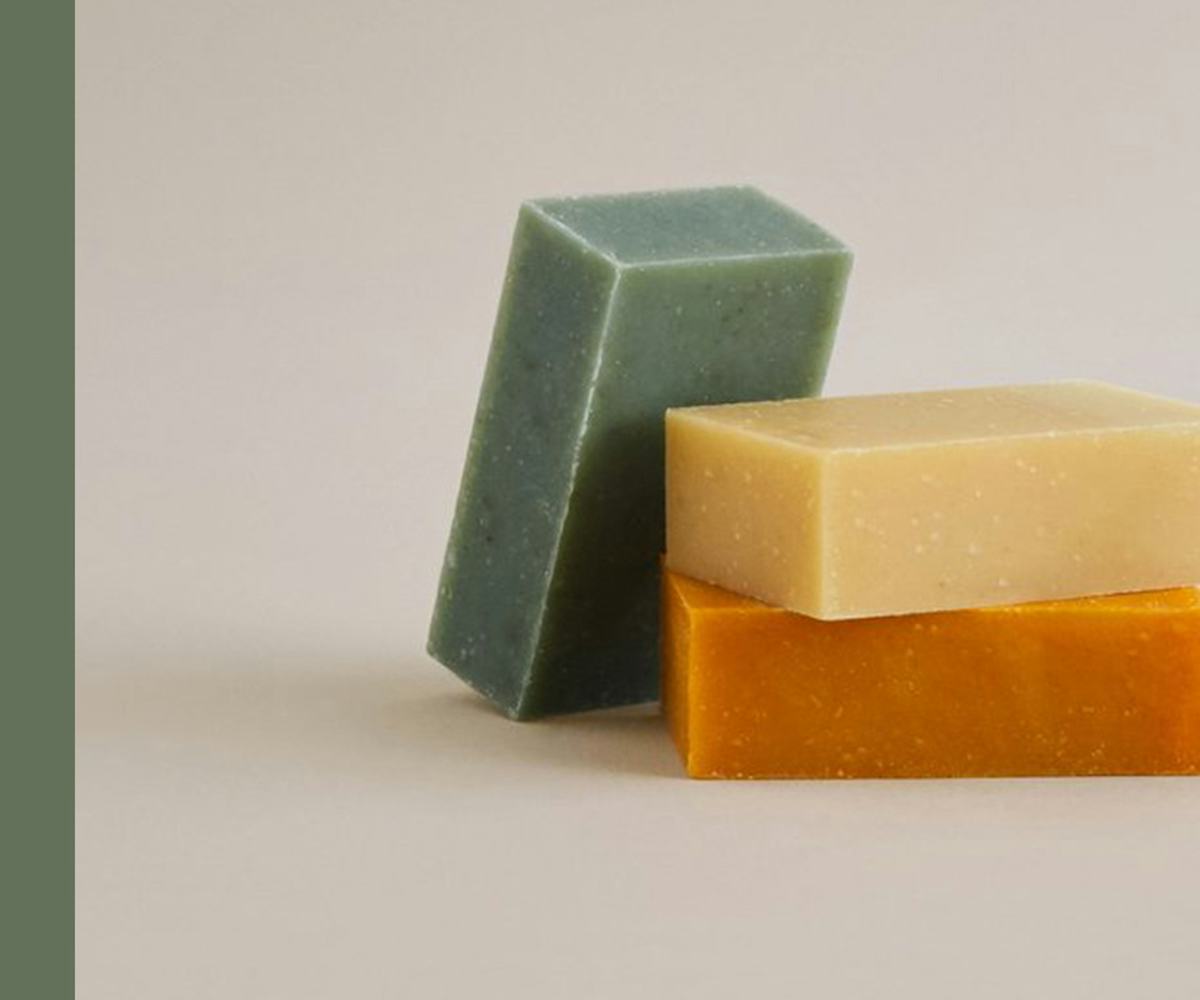 Photo courtesy of By Humankind
This Bar Shampoo Makes My Hair Shinier And My Routine Greener
Friends don't let friends miss out on all the cool, under-the-radar things they know about, like which little-known beauty brand is low-key making the best highlighter around. And because we consider our readers to be like friends, we gather together all our best finds in our Don't Sleep On Thisseries. Check in every week to see what things we can't wait to share with you.
I like to think that I do my best to take care of the environment as much as I can: I recycle, I have gotten rid of non-biodegradable glitter and sequins, and I never take private cars (only rideshares). But when, earlier this year, we ran a story on how good of an alternative bar soaps are to liquid soaps and shampoos, I realized that my bathroom was the one place I hadn't gone green. Of course, I sought to remedy that right away.
Bar body soaps are easy to come by, but it's harder to get your hands on a good bar shampoo. I landed on By Humankind's offering after falling down the rabbit hole that is its gloriously laid out Instagram page and swiping all of its products in one go. The brand offers waste-eliminating solutions for shampoo, mouthwash, and deodorant, and while all the products are great, the best by far is the shampoo.
I snagged the brand's Lemon Lavender scent, which, above all else, smells absolutely delicious. If it were available as a perfume, it would be my signature scent. If it came in the form of bath salts, I could soak in it for hours. But it doesn't just smell pretty—it makes my hair look better than I think it ever has before.
One bar of shampoo is packed with all sorts of essential oils, leading to perfectly shiny strands. At first, I felt like it had made my hair a bit greasy, but I soon realized that that wasn't the case at all. It had actually moisturized it from roots to ends, and I wasn't used to that feeling. I found that it made my hair feel more style-able, too. Where my hair is normally really frizzy, and therefore hard to tame, this shampoo helped my hair stay in place, but didn't make me sacrifice my volume to get there.
I can also tell that this product is going to last me forever, too; because it lathers so well, just a little bit went a very long way. (I have thick hair, and prefer a thick layer of product when I wash it, so that's saying something.) I wash my hair two or three times a week, but even still, I've been using one bar for over two months and have barely made a dent in it. I don't think I'll need another one for months and months—and in the same amount of time, I could go through at least two or three bottles of liquid shampoo. I'm excited to not have to throw those bottles away.
I will admit that I haven't fully transformed my shower to be perfectly environmentally friendly. I still won't get rid of my favorite conditioner. But, since this shampoo is so moisturizing, I definitely have to use less of that conditioner, which has slowed my use of it dramatically. I'll wait until By Humankind releases a conditioner to make the total switch. But, until then, I'll be happy that I haven't had to recycle a plastic bottle from my shower in a couple of months, all thanks to this one bar.
By Humankind, Shampoo, $12.95, available at By Humankind.