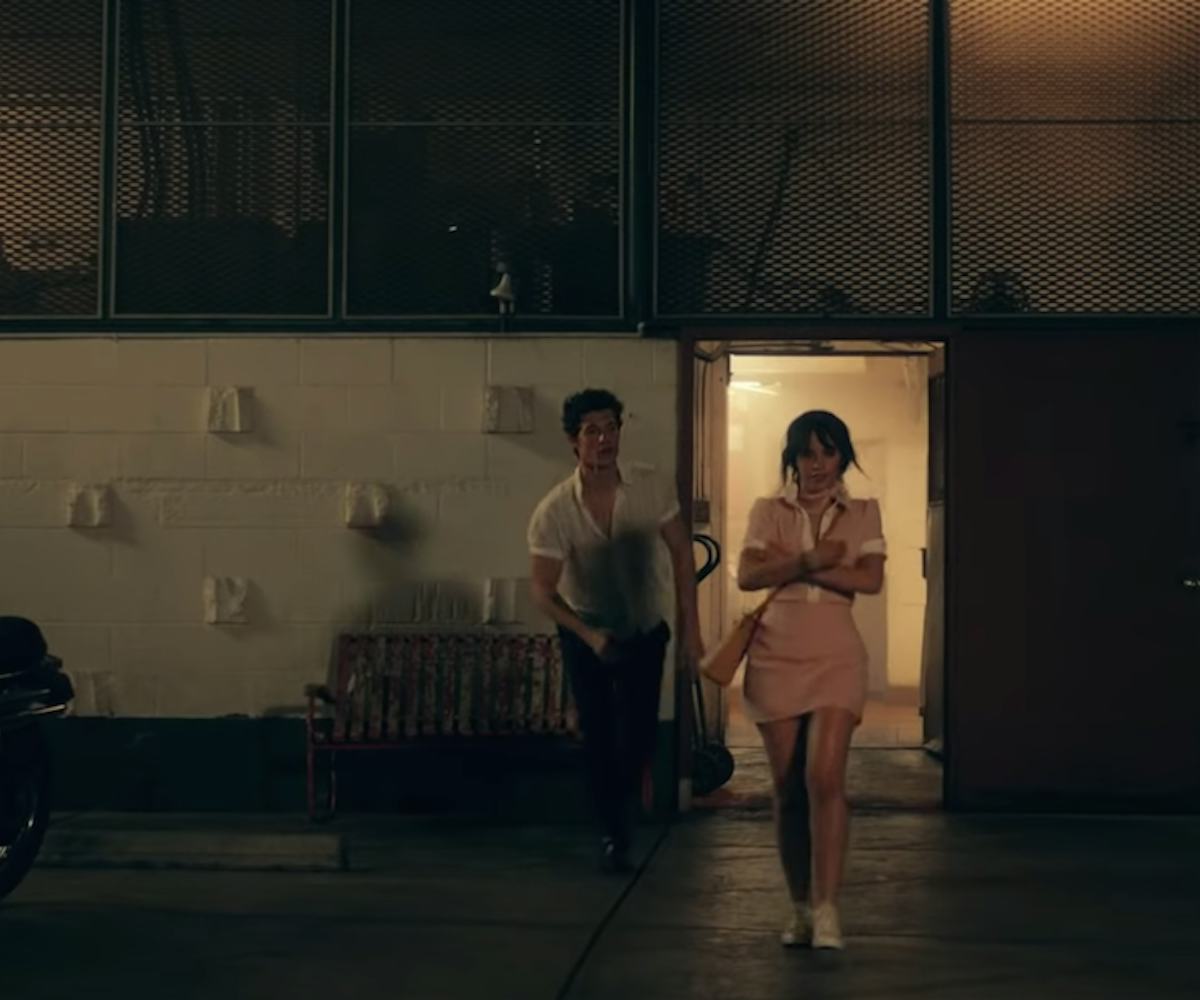 Shawn Mendes And Camila Cabello Can't Keep Their Hands Off Each Other In "Señorita" Video
Shawn Mendes and Camila Cabello are about to ruin your entire morning with their *very* hot new music video "Señorita." Cabello takes it back to her "Havana" vibes as she tries and fails to shake off a fuckboi (Mendes) who just won't quit reminding her why they got together in the first place.
In the video, Cabello is a waitress at a diner, fitted in the most perfect retro uniform, and Mendes is a customer who slinks into a booth and gazes on as she works—of course, someone else waits on him, and they don't get to talk. That is, until they find each other at a party, and Mendes invites her to dance.
Cut to a few days later, and Cabello's riding on the back of Mendes' motorcycle back to his place to get it on repeatedly. But how long will it be until this fuckboi breaks her heart and rides back off into the sunset alone again?
Find out in the steamy video for "Señorita" below.