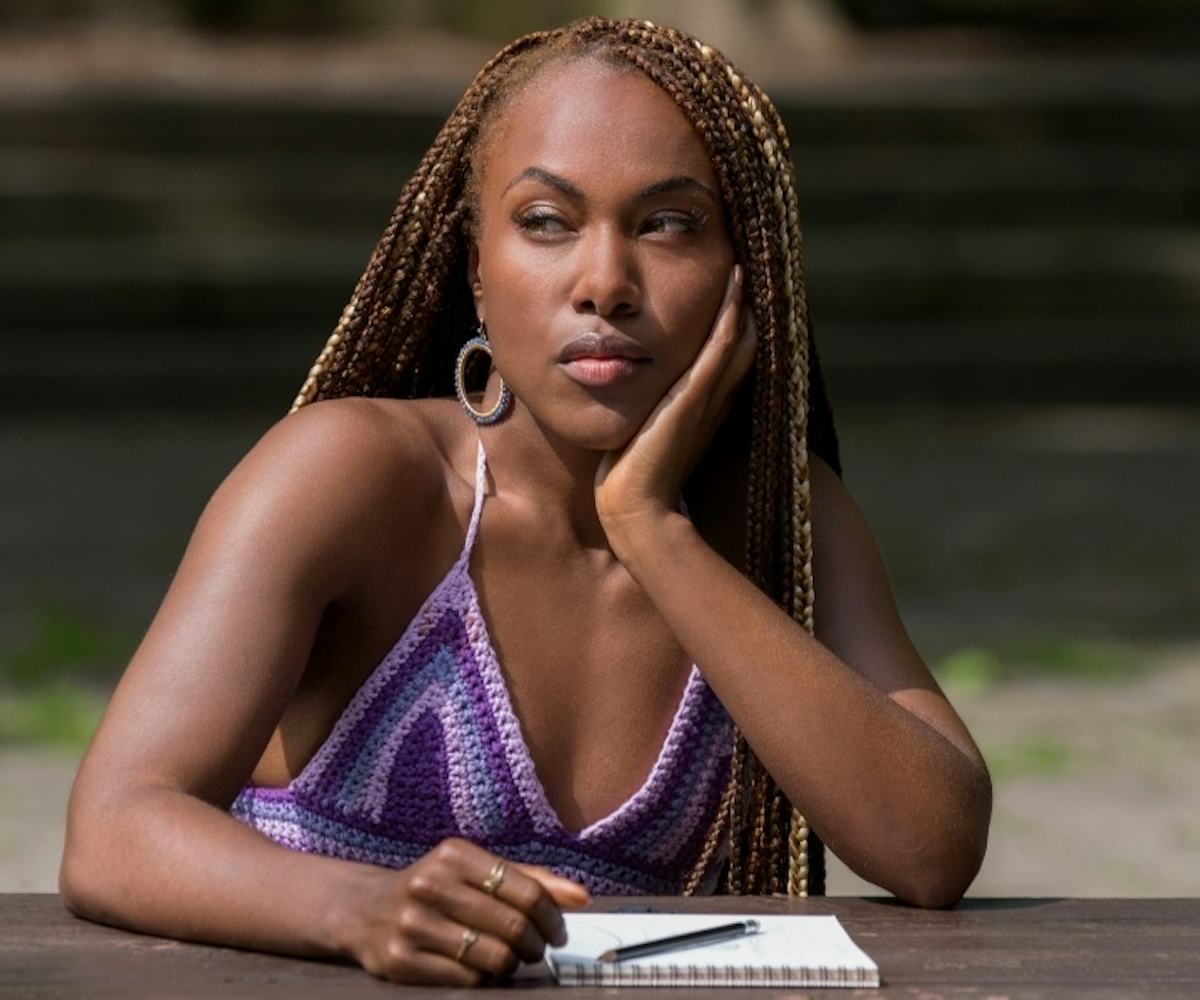 Photo courtesy of Netflix.
Netflix Just (Prematurely) Canceled 'She's Gotta Have It'
The show has so much potential
She's gotta have it, but apparently, Netflix does not. The streaming giant has canceled the Spike Lee series She's Gotta Have It after two seasons, according to Variety.
A modernized take on Lee's 1986 film of the same name, the series offered a fresh take on Black women's sexuality through its protagonist, Nola Darling. Played by DeWanda Wise, Nola is a visual artist and a "sex-positive, polyamorous, pansexual." The first season focused on her attempts at balancing her lovers while processing the demands of patriarchy and misogyny. It was met with mostly (she isn't a shining, perfect example of ethical non-monogamy that the polyamorous community hoped for) positive reviews. The second season was a scathing critique of the gentrification of Black art. The shift away from Nola's sexual politics could have been the show's demise, but I still think the decision to cancel it was premature.
Netflix isn't known to give shows third chances to get it right or find their footing. She's Gotta Have It has now gone the way of The Get Down, Sense8, Marvel's Iron Fist, Luke Cage, and The Punisher, who were all axed after two seasons. Lee's first foray into episodic storytelling was in no way perfect, but there was still so much potential there. Where else would we have seen an unflinching, two-and-a-half-minute sex scene between two Black women? What other shows are calling out white people for exploiting Black art while normalizing a Black womanhood that isn't hell-bent on marriage and kids? Variety says that Lee is interested in shopping the show around to other networks and platforms. I hope his attempts are successful.