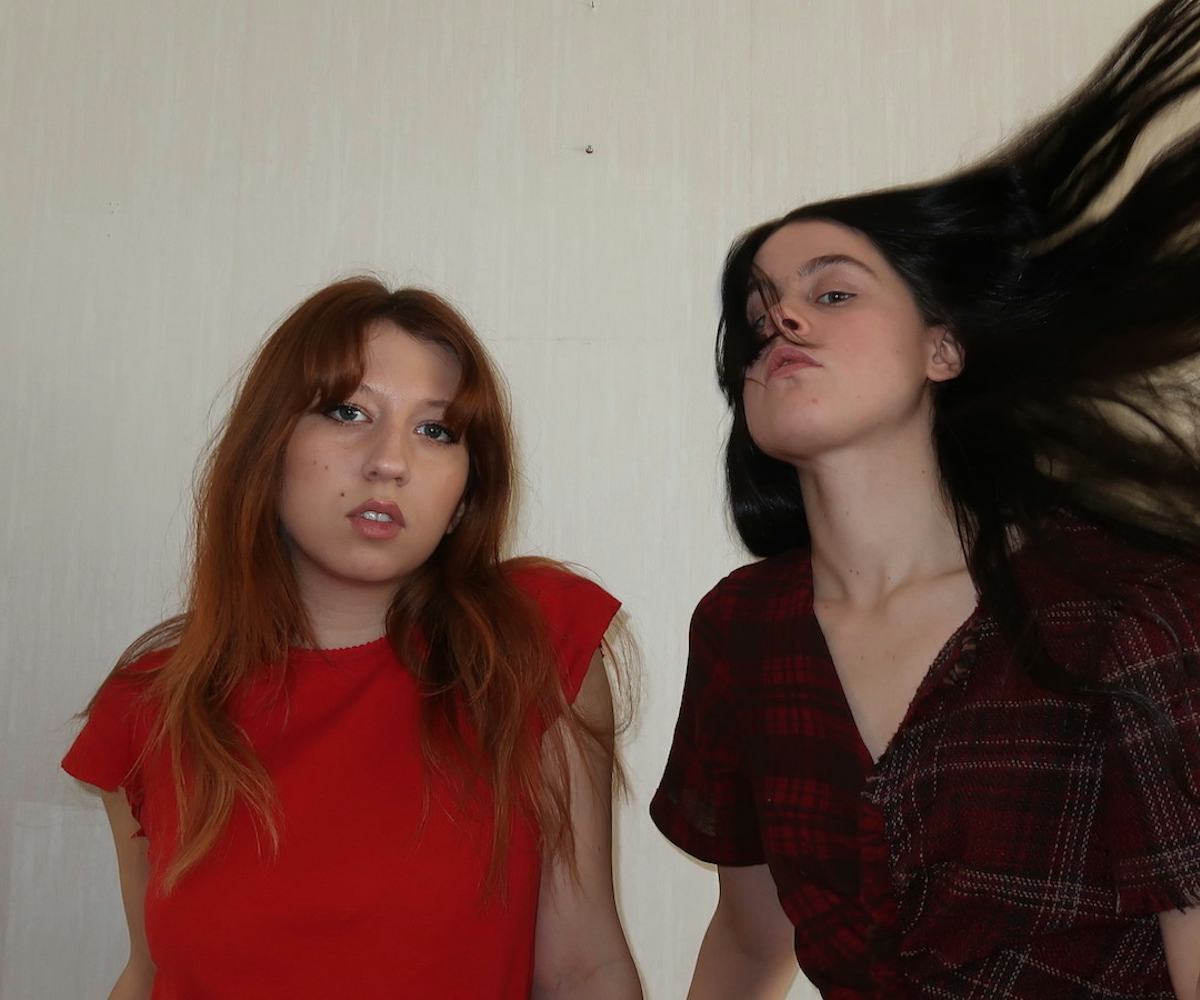 ShitKid Channels Emo Teenage Angst On '[DETENTION]'
The perfect music for when you just don't give a fuck
For angst and defying convention, there's no better period of one's life to explore than high school. And that's exactly what ShitKid, aka Åsa Söderqvist and Lina Molarin Ericsson, did, taking it back to their teenage years to contextualize their full-length sophomore album. Today, [DETENTION] premieres in full exclusively via NYLON.
"We decided to make this album so we'd have an excuse to be ShitKids," the band tells us. "We were missing the emo music we once listened to in school," ShitKid adds, which is why they had to make the album they were looking for in the present, filled with lyrical content "all about heartbreaks and being an outcast."
[DETENTION] is the perfect culmination of not giving a fuck about what the punk and emo purists believe a genre should be defined as (which makes it all-the-more punk, if you ask me), and running with it. Despite things like detention and summer break no longer being as emotionally charged as they once were, ShitKid elevates them in a way that feels cool, and not at all stuck in the past.
Stream [DETENTION] below ahead of its May 10 release. Pre-order now via Bandcamp.
Want more stories like this? Sign up for our newsletter.