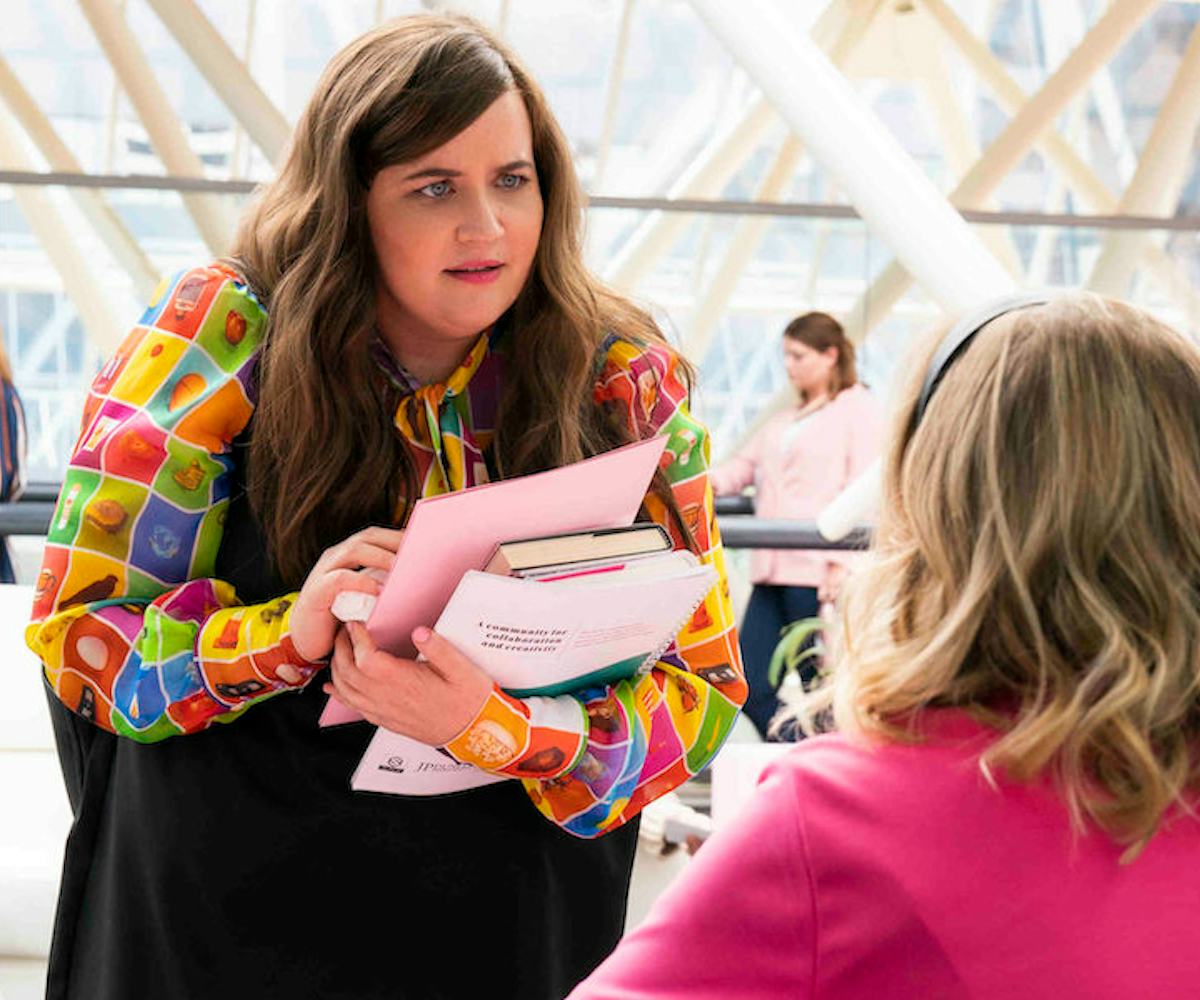 Courtesy of Hulu
Aidy Bryant Interviews A Naked Bicyclist In 'Shrill' Season 2 Trailer
No one ever said journalism was glamorous
Annie (Aidy Bryant) isn't "off the rails" in the new Shrill Season 2 trailer; she is "the rails." At least, that's what she'd like to think. She's confident about her relationship (at least for now), and is ready to take the next big step by introducing her partner to her parents.
It goes just about as well as you'd expect, with Ryan (Luka Jones) misinterpreting Annie's mother's joke and awkwardly ruining the vibe by defensively announcing that he'd never hit a woman. No one thought that! To keep the trend of weird parent dinners going, Annie joins Fran's (Lolly Adefope) family for dinner, only to have Fran's father immediately ask whether or not she will "fornicate again" with his son Lamar (Akemnji Ndifornyen). It's a great icebreaker, but probably not the ideal conversation to break bread over.
Annie's departure from her full-time job to pursue writing is going just about as well; at the top of the trailer, she's interviewing a nude bicyclist about his hobby. She snags the ideal pull quote immediately as he states, "Riding naked just lets my balls kiss the wind."
Watch the latest trailer for Shrill Season 2 below, and revisit the first here.