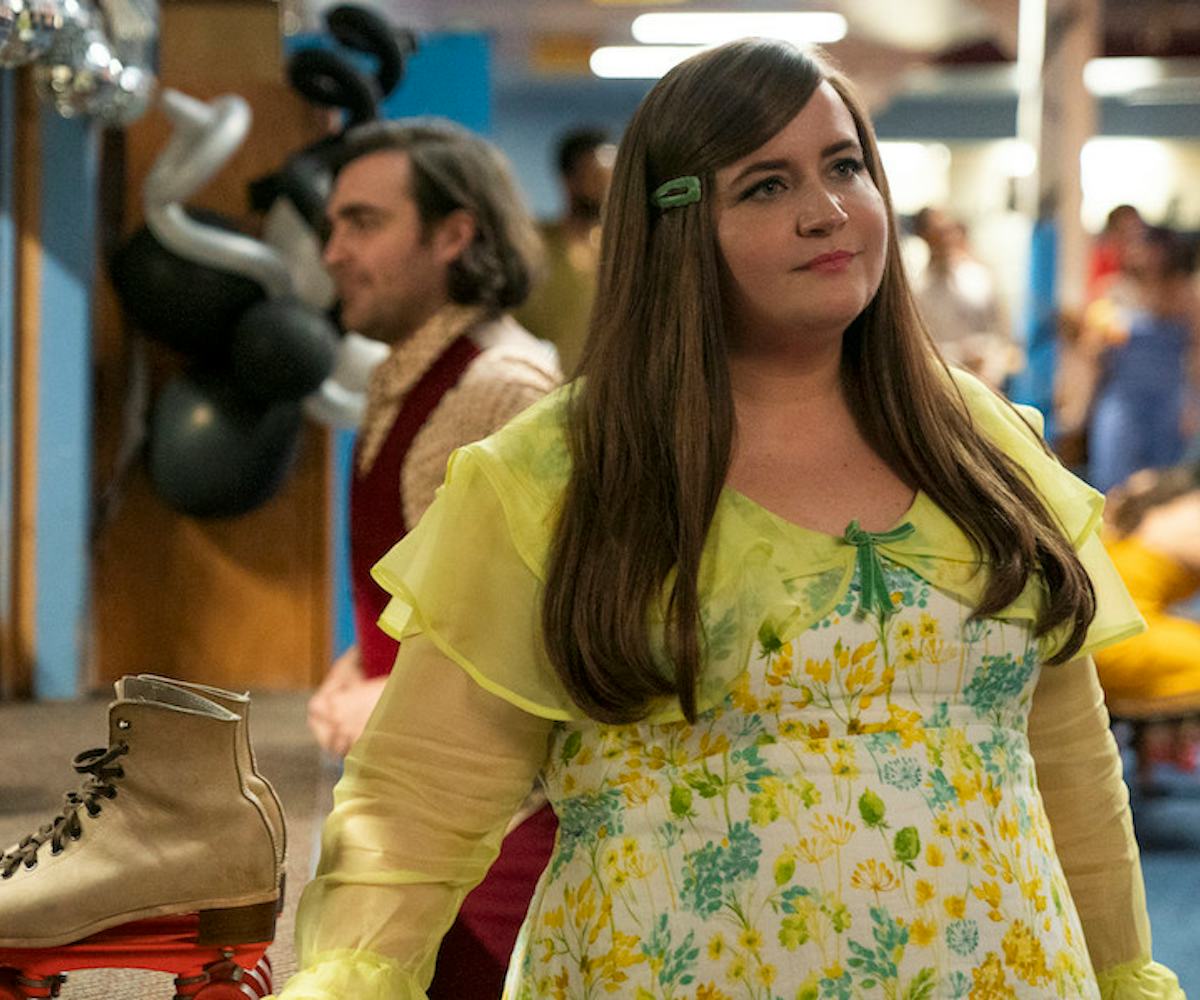 Courtesy of Hulu
Aidy Bryant's Hookup Sesh Is Interrupted By Boy Scouts In 'Shrill' Trailer
Annie has brushed off the trolls and feels "amazing"
Aidy Bryant is back with Shrill Season 2 trailer and "shaking [her] shit up." Released on Tuesday, the beginning of the trailer for the original Hulu series shows her character, Annie, feeling great and knowing what she wants to do next with her life.
"After facing her demons — her mom, her boss and, of course, her troll — Annie starts the season feeling pretty good with boyfriend Ryan by her side," a press release states. "That is, until she realizes that hastily quitting her job and jumping into a relationship with someone who is, well, a little less career-focused may not have been the best idea."
Later in the trailer, we see Annie being offered an unpaid internship based on the merits of her viral essay, which won't exactly pay the bills. Just as she also begins to embrace being a "little fucking bad," her hot hookup sesh in a grassy clearing in the woods with her new boyfriend cools off fast when a troop of Boy Scouts marches into the area. "I'm trying to be the person that I actually want to be," a pajama-clad Annie tells her best friend Fran (Lolly Adefope) near the end of the clip, before admitting through a laugh that she's "not at all" there yet.
Watch the trailer for Shrill below.