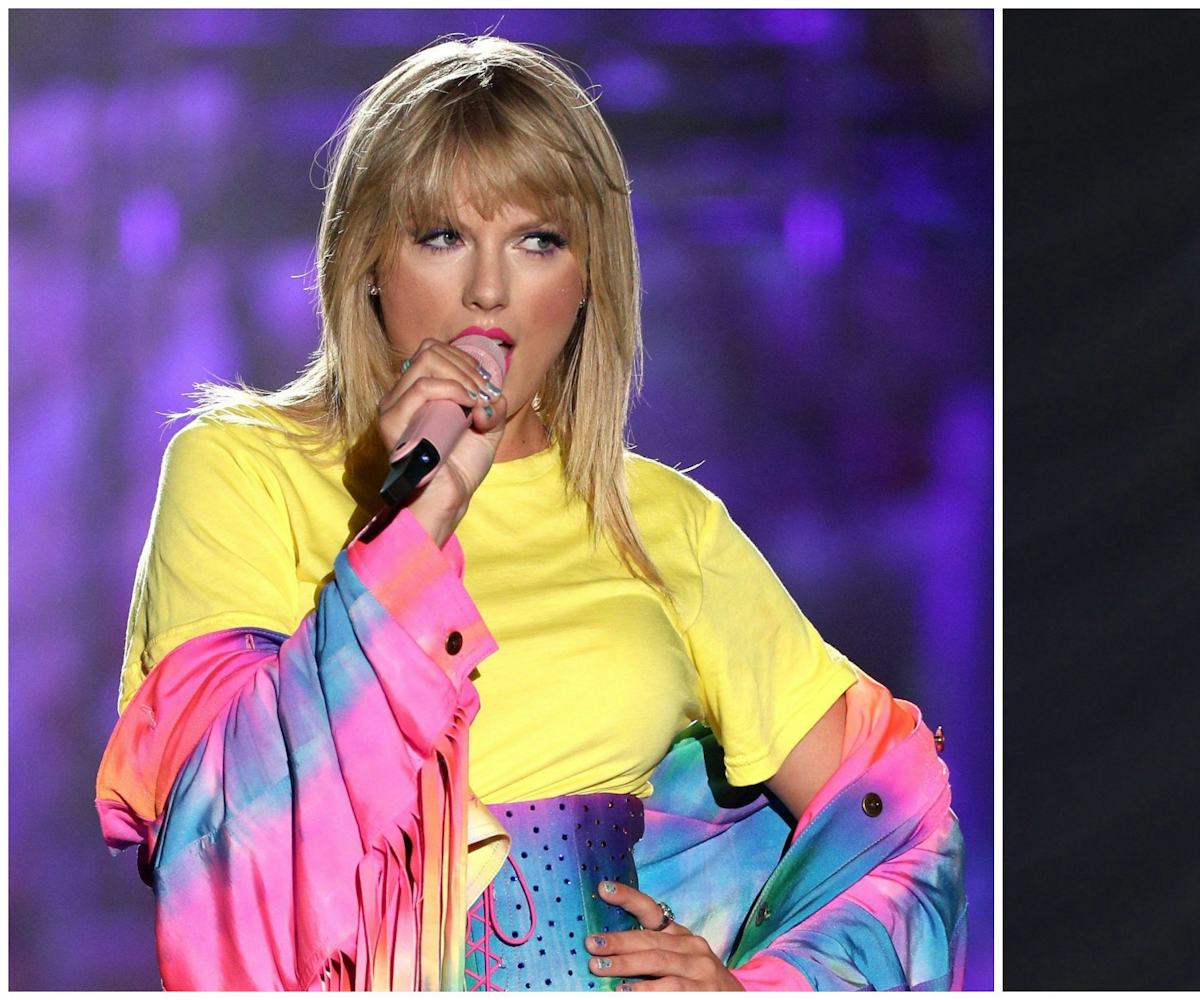 Photos by John Salangsang/Shutterstock, Mediapunch/Shutterstock
Swifties Are Coming After Sia For Allegedly Wearing Blackface
She's since denied the allegations
On Monday, Sia defended Scooter Braun after Taylor Swift lashed out at him for having acquired independent record label Big Machine Records and, thus, the rights to Swift's masters. Unsurprisingly, Swifties are enraged at Sia and are now accusing her of having worn blackface—and, yes, they've posted photos that allegedly show this.
The photos Swifties have posted show Sia with black paint on her face and neck in what look like two separate instances. In one photo, she wears a black wig with all-black face-paint, while in the other, she's wearing her signature black and white wig, and part of her face is painted white.
Sia has since defended herself in a tweet, explaining that the black and white face-paint image was from a performance. "For the Swift fans trying to make out that I would ever do blackface please see this video," she wrote. "I was painting myself into the backdrop, it was a precursor to the wig." This doesn't explain the instance where she's wearing a plain black wig, however.
And, even if it was just an instance of trying to blend into the background, perhaps choose a different background color? One that won't require you to don racist makeup? Just a thought.