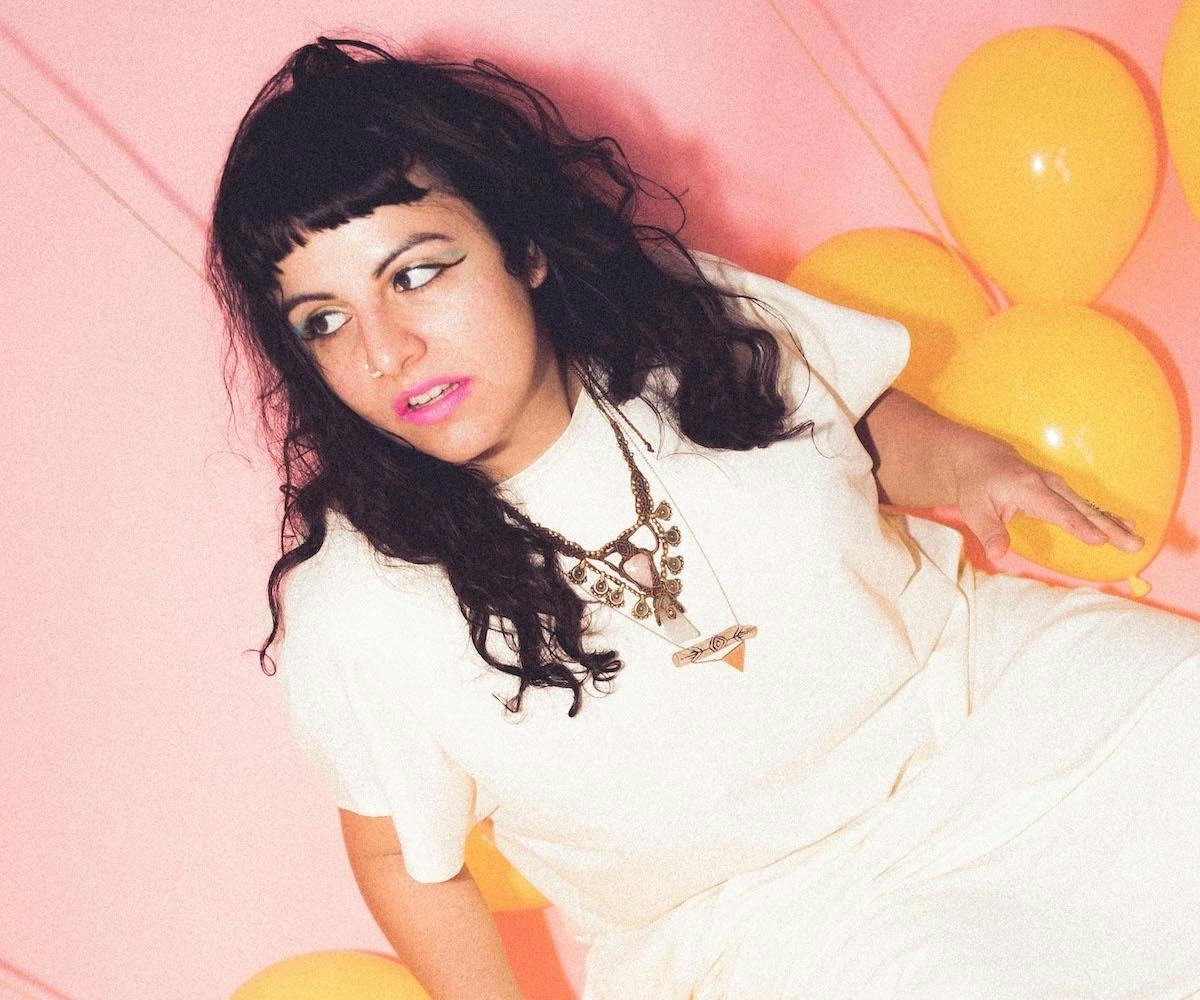 Photo by Matilda at Wolfpack Creative
Skux Holds Her Exes Accountable In New 'Scott Pilgrim'-Inspired Music Video
It's a total "visual rollercoaster"
We have all done that thing where we plan out conversations perfectly in our head, only later not to be able to find the words to say what we'd planned. On her new song "Painted Blank," Skux avoids this trap—and says exactly what she's thinking at the end of a relationship. Today, she premieres the track and music video exclusively via NYLON.
Skux is clearly not afraid of having a tough conversation. "This track demands reflection and accountability from partners of the past who would prefer to 'click delete' and paint all of their memories blank," she tells NYLON. "In the same breath, I also make it clear that end does not mean that you have any less value or power, nor do you have to lose the memories you wanted to keep. When all is done and dusted, then you dust that dirt off your shoulders and keep the rest."
The video, directed by Dolly Dagger, is a "visual rollercoaster" and fun nod to Scott Pilgrim vs. the World. Filmed over the course of a single day in 106-degree heat in Twentynine Palms, California, Skux is filmed as our protagonist, "blowing up balloons with different 'exes' faces on them to paint them blank." For each chorus, she staged a "non-serious fight," chasing down each of her "evil exes" to hold them accountable. Unlike Scott Pilgrim, "in the end, we all shake hands, chest bump, high five, and move on."
Watch the music video for "Painted Black," below, and stay tuned for Kudis, out August 23.