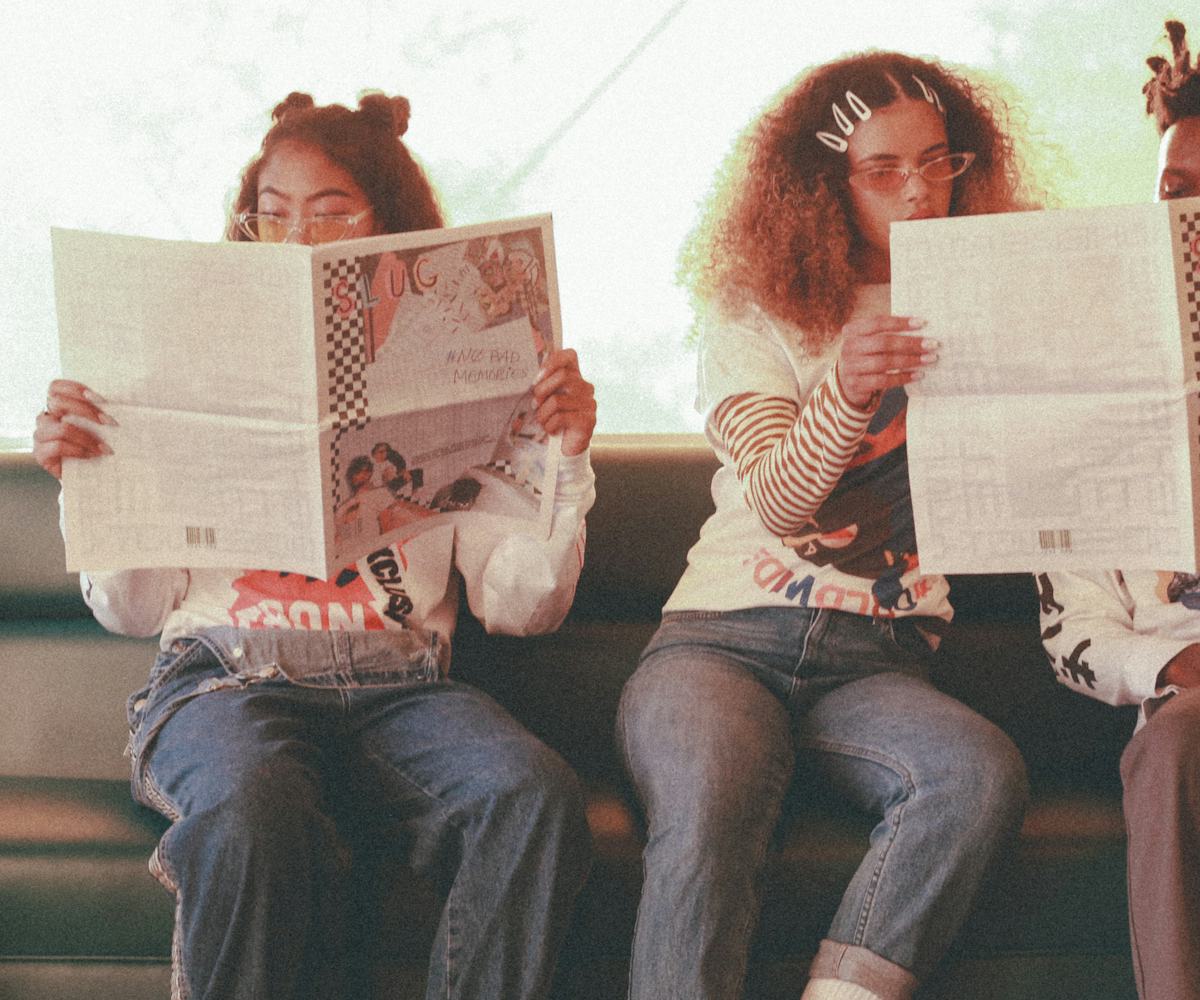 Photo Courtesy of SLUG.
Art Collective SLUG Is Dropping The Coolest Capsule Collection
You'll definitely want one of these T-shirts
Today, SLUG celebrates its anniversary with the release of an exclusive capsule collection featuring three ultra-cool T-shirts, along with a zine titled No Bad Memories.
ICYMI, SLUG is an art collective and agency led by indie R&B artist Bosco. The team "works closely with a talented group of millennials that are dedicated to showcasing the artistic pursuits of marginalized voices." Bosco explains, "We believe that educating the culture is important by showing the true representation of our communities."
Bosco also shared with us the idea behind No Bad Memories. She says: "Every memory (experience), whether good or 'bad,' is meant for us to have and a reminder to be present and connected in an era of technology and social media. To be present is all we have so there's no such thing as bad memories."
For the T-shirt design, she and her team were inspired by anime, toys, and bootleg culture. "We wanted to combine all our favorite elements into a design that was digestible, but still very true to our teenage self."
To accompany the release of the No Bad Memories zine and the anniversary of SLUG's creation, the collective is throwing a party and pop-up shop tonight in Atlanta. The shirts will be available for purchase in the SLUG shop following the drop at the party.