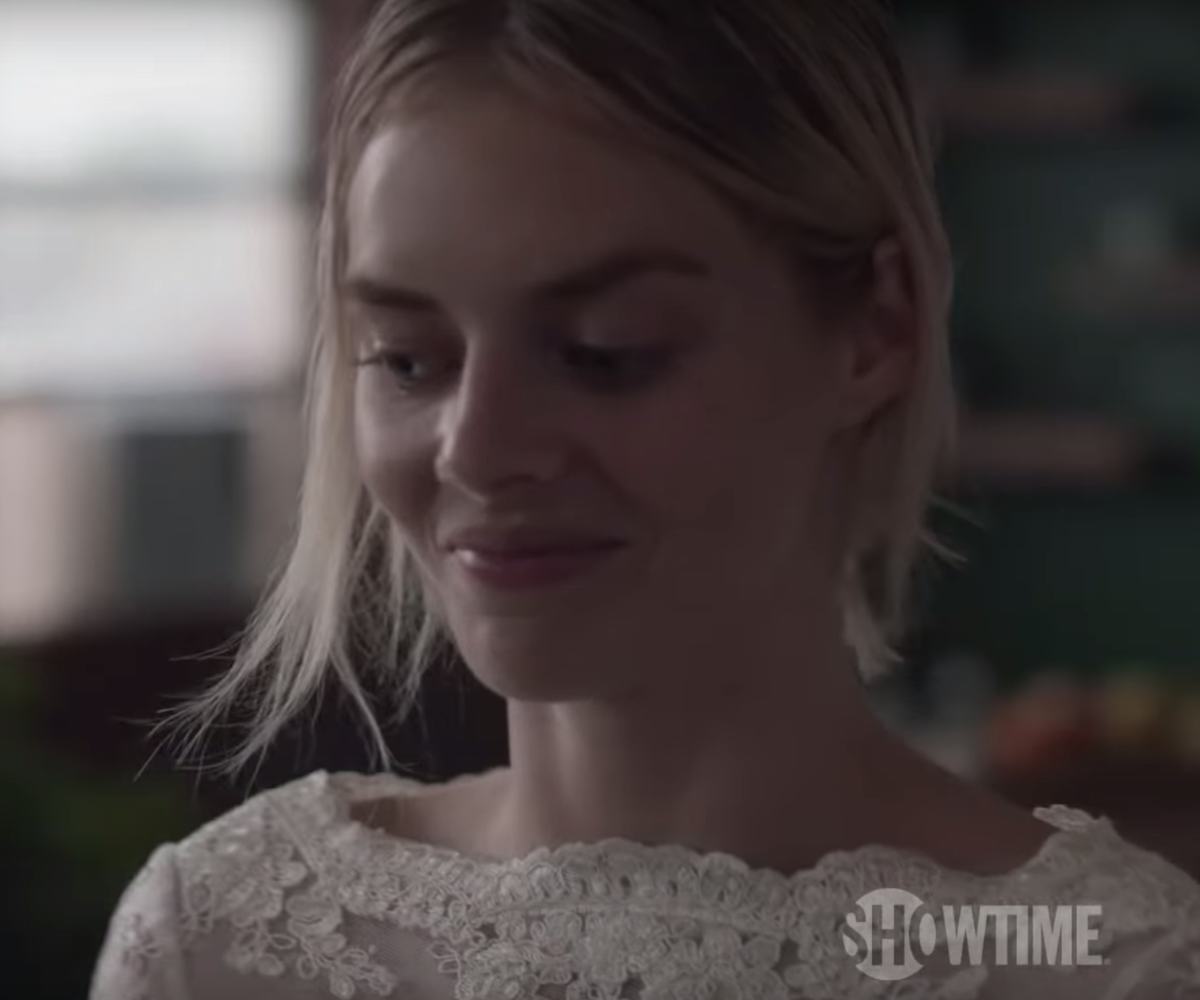 Screenshot via Youtube
'SMILF' Actor Is Exiting Show After Claims Of Mishandled Sex Scene
According to a report, Samara Weaving is claiming her contract was breached
SMILF is returning for a second season just as creator Frankie Shaw is being accused of mishandling sex scenes, violating the contract of an actor, divvying up writers by race, and denying writing credits to those who contributed, according to a new report by The Hollywood Reporter.
According to THR's sources, actress Samara Weaving is leaving the show after claiming that her contract was breached during an intimate scene with actor Miguel Gomez in Season 2, during which outside video monitors were turned on per Shaw's orders even though Weaving had been told that they were turned off and that it was a closed set with only limited crew present.
Prior to this, in Season 1, Weaving was allegedly asked to do a nude scene with Gomez with only 40 minutes notice, despite the no-nudity clause in her contract (which, according to THR insider, was not signed at the time). When she hesitated, "an exasperated Shaw pulled her into a trailer, yanked off her own top and demanded to know why Weaving had a problem being nude when Shaw had no such concerns," according to THR's source.
In addition to this, according to the report, multiple complaints from staffers have been made to the WGA about writers of color allegedly being placed in separate rooms from white writers and not receiving credit or pay when their ideas were used, though, "no formal grievances have been filed."
ABC Studios, which produces the show, told THR that these accusations were not brought to their attention until after the Season 2 wrapped, which is why it came to completion. The statement says that ABC Studios is "committed to a safe work environment, and when we are made aware of issues we address them appropriately. Complaints were brought to our attention after season two production wrapped, and we are investigating. We will take appropriate steps going forward if season three is ordered." Showtime, which also produces the project, declined to comment to THR.
One staffer shared regarding Shaw, "She uses this idea of being feminist and a progressive as camouflage." Another told THR about working on the show, "People were really traumatized. It was pretty upsetting."
In a statement to THR, Shaw stated, "I work daily to create an environment in which everyone should feel safe, and in which I can continue to grow as a leader and manager. I am now and always have been open to hearing and addressing all concerns and issues that fall within my control. It pains me to learn that anyone felt uncomfortable on my set. I sincerely hope we can work together to resolve any and all issues, as I am committed to creating a workplace in which all people feel safe and heard."
Rosie O'Donnell, one of the stars of the series, also released the following statement: "I love working with Frankie Shaw on SMILF and am very proud of the extraordinary representation and quality of women actors, directors, writers and crew involved with all aspects of the show. The past two years have been very meaningful and rewarding. This report contains some allegations that I was unaware of, and which are not consistent with my personal experience on the show."