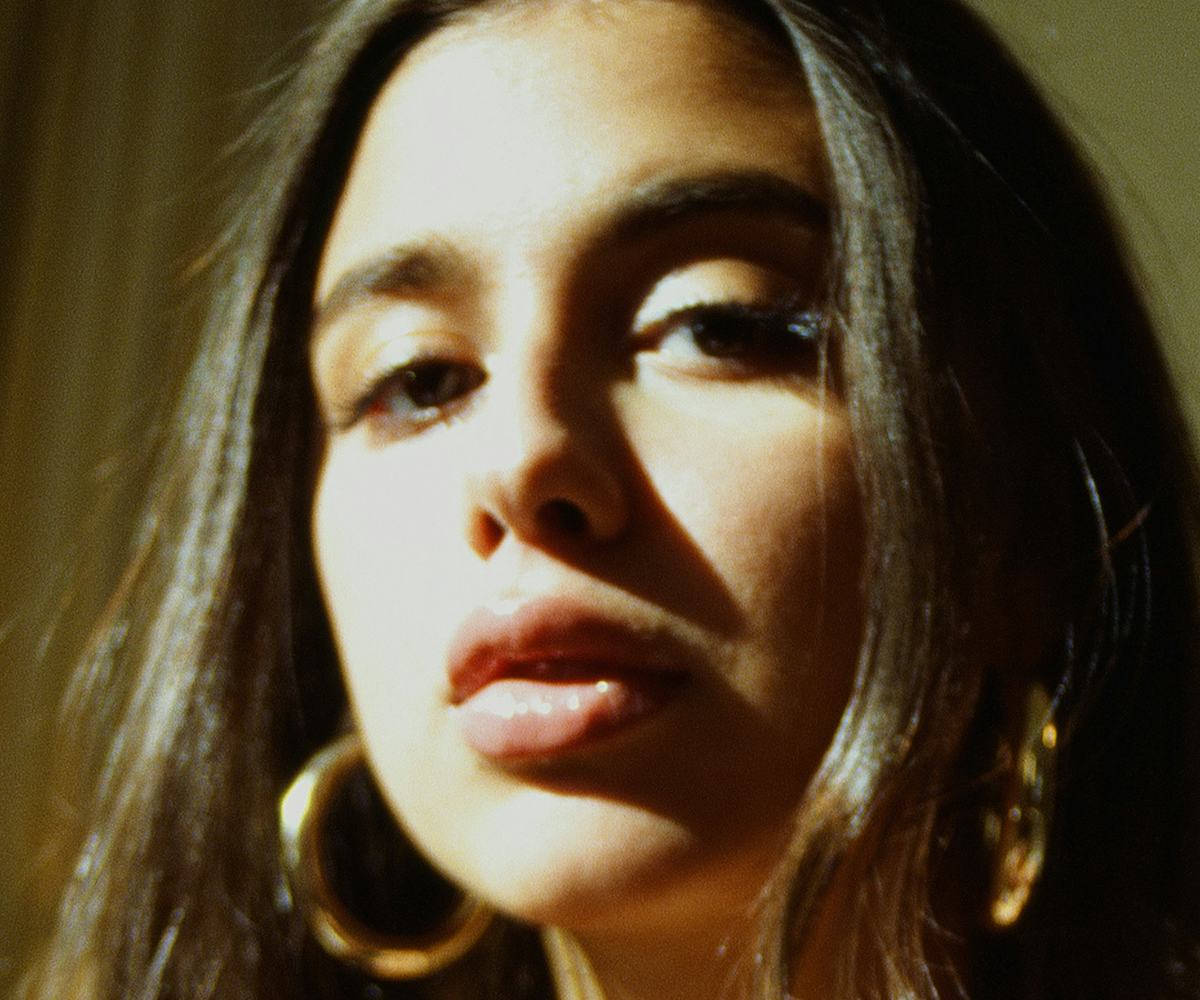 Photo by Khufu Najee
Sophia Messa Is Ready To Take Over The Pop World
She makes her debut with "moneydontfixlonely"
Sophia Messa is a force to be reckoned with; and, even if you don't know with whom you're reckoning—you will soon. Messa was just three weeks into her studies at Berklee College of Music when she dropped out to pursue her career full-time; this was right after she'd signed a deal only 24 hours after meeting the head of Arista Records. It's not exactly the regular artist's struggle, but then Messa isn't a regular artist.
With her debut track and video, premiering today exclusively via NYLON, Messa gives the relatable messaging behind Jessie J's "Price Tag" a Gen-Z spin. On "moneydontfixlonely," Messa gets real: All the money in the world can't repair something that's broken deep down inside. She tells us the song is about "our culture's obsession with the material, and chasing after the wrong dreams, instead of caring about real, personal relationships."
The video proves Messa has already tackled the forever-hot-and-bored look mastered by the likes of Dua Lipa and Kacey Musgraves (which, to be fair, is something you probably can't teach), and works that to its full potential as she wanders around the kind of elaborately decorated house owned by the 1 percent. It's the perfect concoction of pop-tinged indulgence, and exactly what you need to add to your current playlist.
Get to know Messa as she makes her debut with "moneydontfixlonely," below, and keep up to date with her musical journey on Instagram.